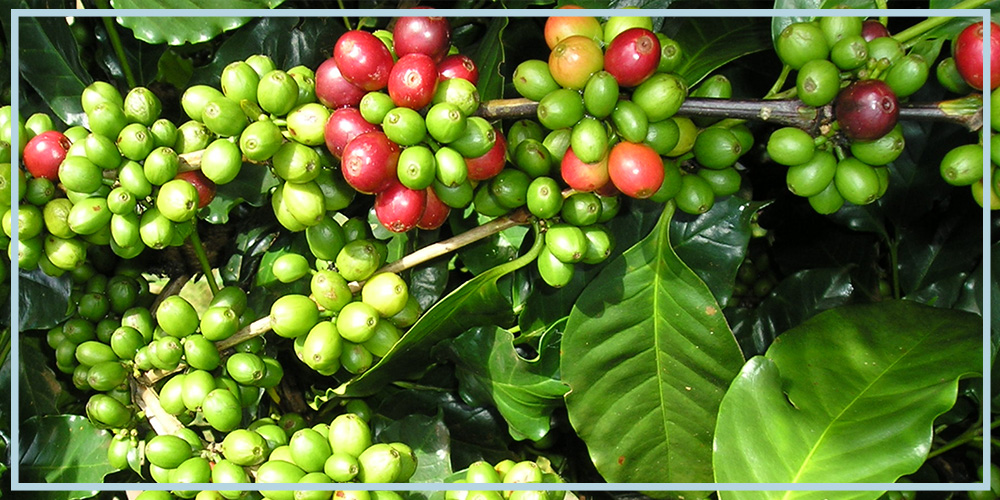 5-hydroxytryptophan (5-HTP) is an amino acid that serves to produce serotonin, a chemical messenger that sends signals between your nerve cells. Known as the happy hormone, low serotonin levels are associated with depression, anxiety and sleep disorders among other health problems. Therefore, most believe that increasing the body's production of serotonin may have various benefits for the body and mind.
5-HTP does not naturally occur in foods, so many have turned to serotonin-producing 5-HTP supplements to garner the potential benefits.
The chemical was only available via prescription until 1995, when the FDA approved it as an over-the-counter supplement. Manufacturers derive the supplement from the seeds of Griffonia simplicifolia, an African plant.
In addition to treating depression, anxiety and sleep disorders, 5-HTP is also purported to reduce migraines, fibromyalgia and facilitate weight loss. It's safe to say that some of these claims are better supported than others.
To date, there is limited evidence as to the benefit of 5-HTP in the above-listed conditions. Of these, depression remains the primary focus of research. Below, we take an unbiased look at the potential benefits.
Reported Effects of 5-HTP
1. Reduce Depression
5-HTP's ability to reduce the symptoms of depression are related almost entirely to the boost in levels of serotonin. Several small clinical trials have found that 5-HTP is as effective as conventional antidepressants, often with reduced side effects [1].
The combined use of 5-HTP and conventional antidepressants, such as selective serotonin reuptake inhibitors (SSRIs) also seem to have strong synergistic effects on serotonin levels, suggesting a benefit of combining the two. In a small clinical trial 5-HTP and an SSRI enhanced serotonin levels by 35% and 100%, respectively. Together, however, they increased serotonin by 500% [2].
Despite the positive results, a systematic review of studies found that only one out of 108 studies met the quality standards [3]. The small study that did meet the quality criteria found that 5-HTP worked better than placebo at alleviating depression, but this does indicate the need for additional clinical trials demonstrate the safety and effectiveness of 5-HTP.
2. Alleviate Panic Attacks and Anxiety
Herbal extracts of 5-HTP have been suggested to help alleviate the symptoms of panic attacks and anxiety. In theory, 5-HTP activates GABA receptors in the brain, promoting a sense of relaxation and decreased anxiety [4].
In a small study of adults suffering from stress or anxiety, supplementation with 5-HTP significantly decreased the symptoms, increased serotonin levels [5]. This was supported by research on those suffering from chronic panic attacks, who found significant relief after taking 200 mg of 5-HTP [6].
While these results have been promising, the research is early, and more trials are required to determine the role of 5-HTP in people with anxiety disorders.
3. Improve Sleep Quality
We know that 5-HTP promotes increased serotonin in the brain.
Serotonin is converted to melatonin, a hormone needed to regulate the sleep-wake cycle. As 5-HTP is thought to increase serotonin levels, it's theorised that it may also increase melatonin and normalise sleep patterns.
In individuals deficient in serotonin, 5-HTP restored a normal circadian rhythm and increased sleep quality [7]. As to whether or not this effect can be applied to those who have normal base levels of serotonin has yet to be determined.
4. Aid Weight Loss
5-HTP has also been purported to increase feelings of fullness, causing you to eat less and promote weight loss. It does so by counteracting hunger-inducing hormones [8]
In one study, 20 people with diabetes were given either 5-HTP or a placebo for two weeks. Those who received 5-HTP consumed approximately 435 fewer calories per day, compared to the placebo group [9]
Many other studies have also found that 5-HTP increased feelings of fullness and aided weight loss in overweight subjects [10]
The results are promising, but studies have generally been carried out on very small sample sizes. More human research is needed to determine just how effective 5-HTP can be in promoting weight loss.
Common Supplements that Contain 5-HTP
Widely available on the mass market, 5-HTP can be found in many supplement forms. They usually come in tablet or capsule formulations but are also available as powders which can be easily mixed into protein shakes and food.
Many suggest taking it along with a supplement that increases the amount of dopamine in the body, such as l-tyrosine, but this can combination can significantly increase the risk of unwanted side effects.
Side Effects of 5-HTP Supplementation
5-HTP is generally safe when consumed in moderate amounts. Too much in your body can cause a spike in serotonin levels, which may result in side effects such as:
anxiety
shivering
serious heart problems
Medications that may increase your body's serotonin levels include certain antidepressants, cough medicines or prescription pain relievers. You should not take 5-HTP if you're taking any of these medications.
There are other minor possible side effects of taking 5-HTP supplements such as:
drowsiness
digestive issues
muscular issues
sexual dysfunction
These side effects are dose-dependent, meaning they get worse when increasing your dose.
Since it may also promote sleep, taking it with prescription sedative medications, may cause too much sleepiness.
5-HTP Dosage
There is no specific recommended daily allowance for 5-HTP, as it's not approved by the Food and Drug Administration (FDA).
Most people will take 50–100 mg per day. Supplement manufacturers sell 5-HTP in a variety of dosages. These generally include 25-, 50-, and 100-milligram (mg) capsules.
200 mg safely increased serotonin levels in the brain with no adverse side effects [3]. Higher dosages increase the likelihood of side effects and therefore this should be considered the upper limit.
References
Jangid P, Malik P, Singh P, Sharma M, Gulia AK. Comparative study of efficacy of l-5-hydroxytryptophan and fluoxetine in patients presenting with first depressive episode. Asian J Psychiatr. 2013;6(1):29-34.
Lowe SL, Yeo KP, Teng L, et al. L-5-Hydroxytryptophan augments the neuroendocrine response to a SSRI. Psychoneuroendocrinology. 2006;31(4):473-484.
Shaw K, Turner J, Del Mar C. Tryptophan and 5-hydroxytryptophan for depression. Cochrane Database Syst Rev. 2002;(1):CD003198.
Weeks BS. Formulations of dietary supplements and herbal extracts for relaxation and anxiolytic action: Relarian. Med Sci Monit. 2009;15(11):RA256-RA262.
Emanuele E, Bertona M, Minoretti P, Geroldi D. An open-label trial of L-5-hydroxytryptophan in subjects with romantic stress. Neuro Endocrinol Lett. 2010;31(5):663-666.
Schruers K, van Diest R, Overbeek T, Griez E. Acute L-5-hydroxytryptophan administration inhibits carbon dioxide-induced panic in panic disorder patients. Psychiatry Res. 2002;113(3):237-243.
Leu-Semenescu S, Arnulf I, Decaix C, et al. Sleep and rhythm consequences of a genetically induced loss of serotonin. Sleep. 2010;33(3):307-314.
Heisler LK, Jobst EE, Sutton GM, et al. Serotonin reciprocally regulates melanocortin neurons to modulate food intake. Neuron. 2006;51(2):239-249.
Cangiano C, Laviano A, Del Ben M, et al. Effects of oral 5-hydroxy-tryptophan on energy intake and macronutrient selection in non-insulin dependent diabetic patients. Int J Obes Relat Metab Disord. 1998;22(7):648-654.
Ceci F, Cangiano C, Cairella M, et al. The effects of oral 5-hydroxytryptophan administration on feeding behavior in obese adult female subjects. J Neural Transm. 1989;76(2):109-117.