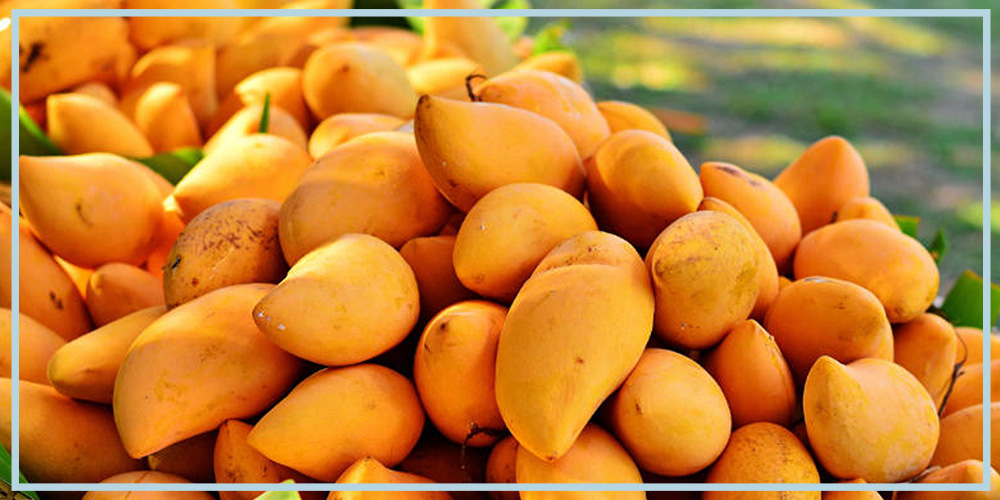 Globally consumed and hailed for its health benefits for centuries, African mango is widely touted for its weight-loss and fat-burning effects. Also known as wild mango, dika and ogbono, it's a tree native to west Africa and is implicated in benefiting almost every organ in the body.
All parts of the African mango tree are used for a variety of purposes, from the fleshly pulp of the fruit to the roots of the tree. Seeds of the fruit are also a good source of nutrients, rich in calcium, magnesium and potassium.
Despite the claims of anti-diabetic, cardiac protective and fat burning properties, clinical human research has yet to provide conclusive, clear-cut, evidence of these effects. When it comes to African mango across the mass market, these claims should be taken with a grain of salt.
Reported Effects of African Mango
1. Lowering Blood Sugar
Limited evidence suggests that African mango may be able to help lower blood pressure. This is due to the abundance of soluble fiber found in the seeds. Soluble fibres delay the rate by which food exits the stomach, allowing a gradual absorption of sugars. In theory, this decreases the elevated blood glucose level after eating [1].
This is supported by recent research on individuals with metabolic syndrome. African mango extract reduced blood sugar and fat levels, inducing metabolic syndrome remission in 58% of the patients [2].
Similarly, another study found that African mango seed extract decreased fasting blood glucose levels by 25% after 8 weeks [3].
2. Increased Weight Loss
African mango is also often marketed as a weight loss aid due it's potential suppress fat production. It does so by:
reducing PPARy activity, a protein that promotes weight gain.
increasing adiponectin, a hormone involved in fat breakdown
reversing leptin resistance
African mango supplements have been found to significantly reduce weight, body fat and waistline circumference [3]. Similar effects were seen in a trial using a combination of African mango and Cissus quadrangularis, which significantly decreased body weight, body fat and waistline circumference compared to placebo after 10 weeks [4].
However, the research is very early.
While these studies are promising, they are small and poorly designed. More robust clinical trials are needed to really understand the effect of African mango on weight loss.
3. Anti-oxidative Properties
Fruit extracts of African mango contain many compounds with antioxidant activities such as flavonoids, alkaloids, and anthocyanins, leading many researchers to hypothesise that the fruit extract may be a potent antioxidant.
Cell-based studies support this theory: fruit extracts of African mango exhibited impressive antioxidant activity [5]. Because of this, African mango may protect against toxicity. African mango leaf extracts significantly improved liver function in rats with liver toxicity [6].
4. Lowering Blood Cholesterol
African mango seeds have also been suggested to lower blood cholesterol.
Fibres within the seeds are said to bind to bile salts and carry them out of the body. This increases the conversion of cholesterol into bile salts to replenish the deficiency, and thus decreases blood cholesterol levels [1].
In a 4-week clinical trial of 40 obese individuals, mango supplementation decreased total blood and LDL (bad) cholesterol levels compared to a placebo [1]. Similarly, oral capsules with extract reduced blood triglycerides in those with metabolic syndrome. [7].
The research is still very early, additional clinical trials on larger populations are required.
Common Supplements that Contain African Mango
African mango can be found in various supplements.
Most notably, it can be found in stand-alone capsules, which are most commonly marketed either as a weight management aid.
However, it is also highly prevalent in "fat burner" supplements. Fat burners are supplements which contain different vitamins and herbal extracts which have been shown to positively influence weight loss. It's often combined with green tea extract, raspberry ketones and guarana, which are all cited to have positive influences on weight loss.
Side Effects of African Mango Supplementation
There are little to no known side effects to supplementation for healthy adults when consumed in moderate amounts.
In clinical studies, doses as high as 2,500mg/kg per day did not show any toxic effects. For most, it should pose no risks, but mild side effects may include:
African Mango Dosage
There is no current recommended dosage of African mango as it is not approved by the FDA. Manufacturers have established doses based on trial and error, and therefore these should be introduced slowly and gradually as a supplement.
Dosages used in successful clinical trials range from 300mg to 1050mg per day.
References
Ngondi JL, Oben JE, Minka SR. The effect of Irvingia gabonensis seeds on body weight and blood lipids of obese subjects in Cameroon. Lipids Health Dis. 2005;4:12. Published 2005 May 25.
Méndez-Del Villar M, González-Ortiz M, Martínez-Abundis E, Pérez-Rubio KG, Cortez-Navarrete M. Effect of Irvingia gabonensis on Metabolic Syndrome, Insulin Sensitivity, and Insulin Secretion. J Med Food. 2018;21(6):568-574.
Ngondi JL, Etoundi BC, Nyangono CB, Mbofung CM, Oben JE. IGOB131, a novel seed extract of the West African plant Irvingia gabonensis, significantly reduces body weight and improves metabolic parameters in overweight humans in a randomized double-blind placebo controlled investigation. Lipids Health Dis. 2009;8:7. Published 2009 Mar 2.
Oben JE, Ngondi JL, Momo CN, Agbor GA, Sobgui CS. The use of a Cissus quadrangularis/Irvingia gabonensis combination in the management of weight loss: a double-blind placebo-controlled study. Lipids Health Dis. 2008;7:12. Published 2008 Mar 31.
Boakye, Abena & Baah, F. & Wireko-Manu, Faustina & Agbenorhevi, Jacob & Oduro, Ibok. (2015). Antioxidant activity, total phenols and phytochemical constituents of four underutilised tropical fruits. International Food Research Journal. 22. 262-268.
Gbadegesin MA, Adegoke AM, Ewere EG, Odunola OA. Hepatoprotective and anticlastogenic effects of ethanol extract of Irvingia gabonensis (IG) leaves in sodium arsenite-induced toxicity in male Wistar rats. Niger J Physiol Sci. 2014;29(1):29-36. Published 2014 Jun 19.
Méndez-Del Villar M, González-Ortiz M, Martínez-Abundis E, Pérez-Rubio KG, Cortez-Navarrete M. Effect of Irvingia gabonensis on Metabolic Syndrome, Insulin Sensitivity, and Insulin Secretion. J Med Food. 2018;21(6):568-574.