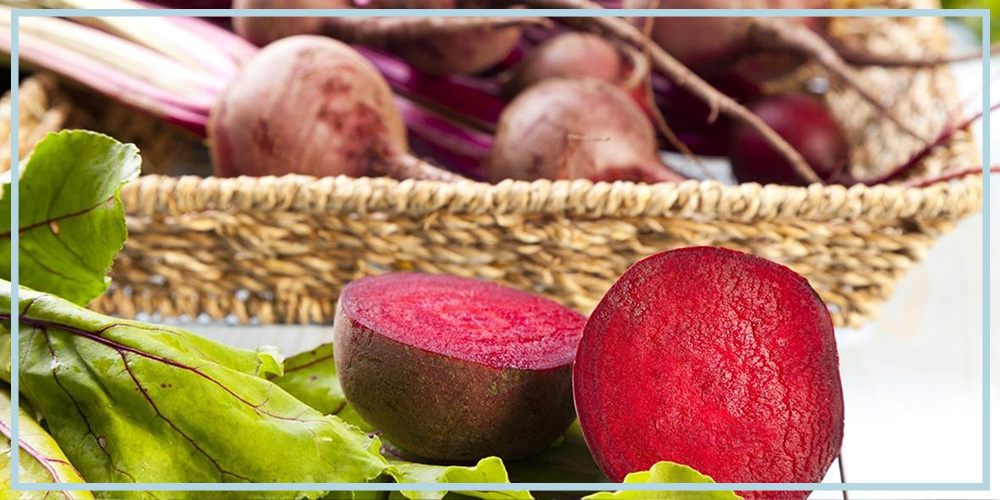 Betaine anhydrous, better known as trimethylglycine (TMG), is a naturally occurring compound found in the body. It's a nonessential nutrient found in numerous food sources, including sugar beets, wheat bran, spinach, quinoa, and brown rice. It was originally discovered in beets, which is where the name betaine is derived from.
Betaine is composed of the amino acid glycine and three methyl groups and it performs two main functions in the body. The first is that of an osmolyte. This means it plays a crucial role in maintaining cellular volume and fluid balance, similar to that of creatine. The second function is that of a methyl group donor in both creatine synthesis, as well as homocysteine converting to methionine. Both of these functions have a host of clinically proven benefits for the body.
In recent years, betaine anhydrous has garnered a healthy amount of praise in sports supplementation, notably as a pre-workout and performance enhancer. Evidence increasingly shows that betaine is a critical nutrient in protecting and enhancing metabolism function and supporting liver detoxification. It may also aid with digestive function, heart health, fat loss, and muscle mass improvement, but the research is very early.
Below, we look at the benefits, the uses, side effects and dosage to get you up to speed.
Reported Effects of Betaine Anhydrous
1. Enhance Physical Performance
Researchers have studied betaine as a performance enhancing supplement for years, hypothesising that betaine anhydrous can potentially enhance strength-based performance and hypertrophy in trained individuals. The evidence in humans is still limited, and the mechanisms by which betaine affects strength and body composition are still not fully understood.
A 2010 study at Connecticut University links betaine supplementation with improved athletic performance. The study concluded that athletes who consumed 1.25 g of betaine daily experienced a 25% increase in strength and a 20% increase in muscle mass. Similarly, the study suggested that betaine may increase factors affecting protein synthesis in the muscles [1].
Betaine has also been shown to reduce lactate levels, potentially delaying fatigue so that athletes can train longer. In addition, betaine may also increase blood nitric oxide levels. Nitric oxide widens blood vessels and increases blood flow during exercise, and this increase can improve exercise performance by increasing nutrient delivery and waste excretion [2].
2. Support Liver Function and Detoxification
Betaine is also lipotropic, meaning that it catalyses the breakdown of fats in the liver. This suggests that supplementing with betaine may be able to support the body's natural processes that prevent and reduce fat accumulation in the liver [3].
Additionally, there is evidence to suggest that betaine may protect the liver from hepatotoxins such as carbon tetrachloride and ethanol. These toxic chemicals have been found to access the body through certain prescription medications, herbicides and pesticides. It is possible that betaine aids the liver in processing these harmful chemicals and eliminating them from the body [4].
3. Improve Heart Health
Betaine has been suggested to be able to play a pivotal role in heart health due to its ability to reduce homocysteine levels in the blood.
Homocysteine is a naturally occurring substance in the body and is an important amino acid for building proteins. Too much of this substance can damage the lining of the arteries, increasing the risk for blood clots, stroke and coronary artery disease among others.
Put simply: betaine can donate methyl groups to homocysteine molecules, which then transforms them into methionine, a harmless bodily substance.
Common Supplements that Contain Betaine Anhydrous
Betaine anhydrous is most commonly supplemented orally in the form of a stand-alone powder.
More recently, it has been prevalent in nootropics – a form of supplement used to naturally enhance mood and cognitive function – and pre-workout formulas, due to it's ability to delay muscle fatigue.
Betaine anhydrous is often taken in combination with creatine monohydrate for 'muscle mass gains', but the jury is still out on that combination.
Side Effects of Betaine Anhydrous Supplementation
Betaine anhydrous is generally well tolerated by healthy adults when taken in moderation. Mild side effects may include:
Stomach upset
Nausea
Diarrhea
Supplementing with betaine anhydrous over a prolonged period of time may increase cholesterol levels, which could potentially cancel out some of its potential benefits on the heart.
Patients with high cholesterol should speak to a doctor before taking any betaine supplements.
Betaine Anhydrous Dosage
Currently, there is no official recommended daily dosage of betaine anhydrous. We have been able to ascertain common suggestions, but these will differ widely according to the reason for supplementation.
To promote good liver function and reduce homocysteine in the blood, the lowest effective dose is 500 mg daily.
For those with liver damage or disease, a higher dose of 1000 to 2000mg taken three times daily is recommended.
To boost exercise performance and muscle gain and fast loss, 1000 to 6000 mg per day was used in the studies that reported positive results.
References
Lee, E.C., Maresh, C.M., Kraemer, W.J. et al. Ergogenic effects of betaine supplementation on strength and power performance. J Int Soc Sports Nutr 7, 27 (2010).
Lever M, Slow S. The clinical significance of betaine, an osmolyte with a key role in methyl group metabolism. Clin Biochem. 2010;43(9):732‐744.
Kathirvel E, Morgan K, Nandgiri G, et al. Betaine improves nonalcoholic fatty liver and associated hepatic insulin resistance: a potential mechanism for hepatoprotection by betaine. Am J Physiol Gastrointest Liver Physiol. 2010;299(5):G1068‐G1077.
Heidari R, Niknahad H, Sadeghi A, et al. Betaine treatment protects liver through regulating mitochondrial function and counteracting oxidative stress in acute and chronic animal models of hepatic injury. Biomed Pharmacother. 2018;103:75‐86.