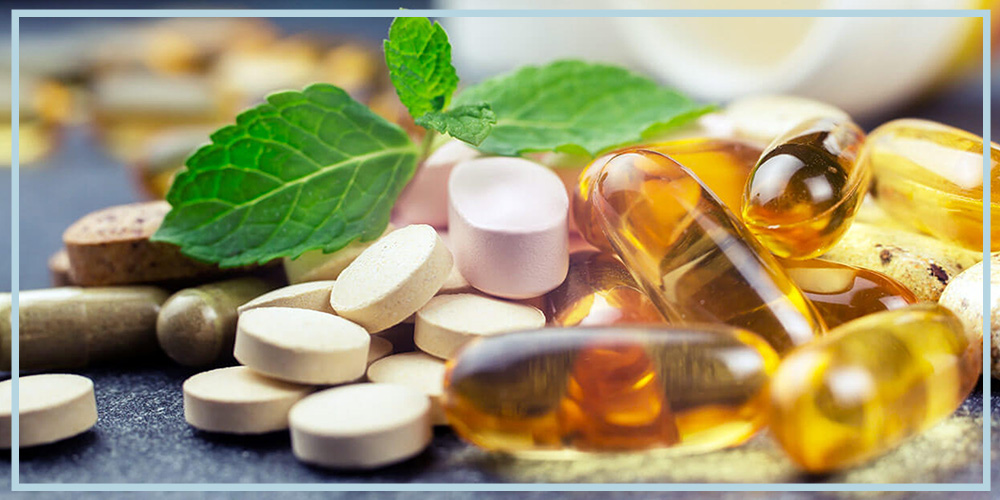 Citicoline has gathered popularity within the supplement industry in recent years. With more and more science, patients and consumers are beginning to tap into the physical and psychological benefits of supplementing the naturally occurring compounds in the body.
Citicoline is one of these chemicals that naturally occurs in the brain and body, and it's been marketed since the 1970s as a nootropic and psychostimulant. With the growing popularity of biohacking, it is again becoming a popular ingredient in supplements promoting cognitive function and memory [1].
Compared to many supplements widely available, citicoline has been well confirmed to positively affect our brain's activity, especially by helping slow and reduce neurodegeneration. Studies into its effects on stroke, dementia, and neuroplasticity are promising and meta-analyses confirm the experimental evidence [2].
There have also been some recent studies showing promising results in helping people battle addiction.
Reported Effects of Citicoline
1. Neuroprotective Properties
Citicoline appears to be promising for improving cognitive impairment [4]. There have been plenty of studies into whether or not citicoline acts as a brain protector. 
Because of the way citicoline modulates certain enzymes' expression, it helps reduce neuronal death and increase the amount of beneficial proteins in the central nervous system. A study from 2008 into the effects of citicoline on the frontal lobe concluded that supplementation could help mitigate cognitive decline associated with aging by increasing the body's energy reserves and helping maintain cell membranes [5].
One scientific paper from 2014 concluded that citicoline seems to be beneficial in slowing neurodegenration from disorders like glaucoma and mild vascular cognitive impairment, though acknowledged that there still isn't adequate understanding of the pharmalogical actions of citicoline [3].
2. Treating Stroke
Several studies suggest the possibility of citicoline being an effective treatment for stroke [6] [7].
Citicoline has been shown to reduce the size of the region of dead tissue in the brain, decrease fatty acid concentration, and improve neuronal survival. It also appears to improve the structural integrity and functionality of neuronal membrane and membrane repair.
While the studies remain inconclusive, there is reason to be hopeful about using citicoline to help treat patients who've suffered a stroke. One of the most promising results in this area was one meta-analysis from 2009 that concluded that treating someone with citicoline within twenty-four hours of suffering a stroke can increase the probability of complete recovery after three months [8].
3. Battling Addiction
Another area where citicoline could potentially be beneficial is in treating addictive disorders. Researchers are hopeful that supplementation can provide beneficial effects on craving, withdrawal symptoms, and cognitive function.
As yet the evidence has been largely inconclusive. A study into citicoline's effects on reducing dependence or cravings in cocaine-addicted volunteers was actually negative [9]. However, one literature review from 2014 found that, while acknowledging limited research, the available studies suggest promising results, especially in patients with bipolar disorders and cocaine dependence [10].
Common Supplements that Contain citicoline
Citicoline is a readily available dietary supplement often marketed for its neuroprotective properties because of its reported effects on neuroplasticity and neurodegeneration.
Supplements come in pill form, powder (sometimes called free form), multivitamins, and injections. 
The growing nootropics industry – supplements and drugs to improve cognitive function – has resulted in increased popularity in citicoline supplements. It is often combined with zinc, caffeine and l-theanine, due to their similar properties. Because of the reported effects on stroke, glaucoma, neurodegeneration, and cognitive function in general, there are plenty of brain-boosting supplements available on the mass market.
Side Effects of Citicoline Supplementation
Most healthy adults don't experience any adverse side effects. However, reported side effects can include:
Insomnia
Headache
Constipation
Nausea
There hasn't been enough research into the effects on breastfeeding or pregnant mothers to know whether it's safe or not. As usual, when it comes to supplements, it's best to use caution and avoid if you're pregnant or breastfeeding. 
Citicoline Dosage
Like any medicine or supplements, the correct dose depends on the individual taking it. The appropriate dose will depend on your age, health, and other conditions. 
However, we do know that citicoline is relatively safe, and it's known to display negligible toxicity, and the compound catabolizes quickly [10]. A standard dose of citicoline is between 500-2000mg/day.
When introducing a new supplement, best practice is to start low and slow with the dose then increase slowly over time while monitoring. Be sure to check the labels for the recommended dose and talk to a doctor if any adverse side effects appear. 
References
Synoradzki K, Grieb P. Citicoline: A Superior Form of Choline?. Nutrients. 2019;11(7):1569. Published 2019 Jul 12. 
Fioravanti M, Buckley AE. Citicoline (Cognizin) in the treatment of cognitive impairment. Clin Interv Aging. 2006;1(3):247-251. 
Grieb P. Neuroprotective properties of Cognizin: facts, doubts and unresolved issues. CNS Drugs. 2014;28(3):185-193. 
Gareri P, Castagna A, Cotroneo AM, Putignano S, De Sarro G, Bruni AC. The role of Cognizin in cognitive impairment: pharmacological characteristics, possible advantages, and doubts for an old drug with new perspectives [published correction appears in Clin Interv Aging. 2015;10:1625]. Clin Interv Aging. 2015;10:1421-1429. Published 2015 Sep 3. 
Silveri MM, Dikan J, Ross AJ, et al. Cognizin enhances frontal lobe bioenergetics as measured by phosphorus magnetic resonance spectroscopy. NMR Biomed. 2008;21(10):1066-1075. 
Martí‐Carvajal AJ, Valli C, Solà I, Martí‐Fàbregas J, Bonfill Cosp X. Citicoline for treating people with acute ischemic stroke. Cochrane Database Syst Rev. 2018;2018(7):CD013066. Published 2018 Jul 2. 
Conant R, Schauss AG. Therapeutic applications of Cognizin for stroke and cognitive dysfunction in the elderly: a review of the literature. Altern Med Rev. 2004;9(1):17-31.
Clark WM. Efficacy of citicoline as an acute stroke treatment. Expert Opin Pharmacother. 2009;10(5):839-846.
Licata SC, Penetar DM, Ravichandran C, et al. Effects of daily treatment with citicoline: a double-blind, placebo-controlled study in cocaine-dependent volunteers. J Addict Med. 2011;5(1):57-64.