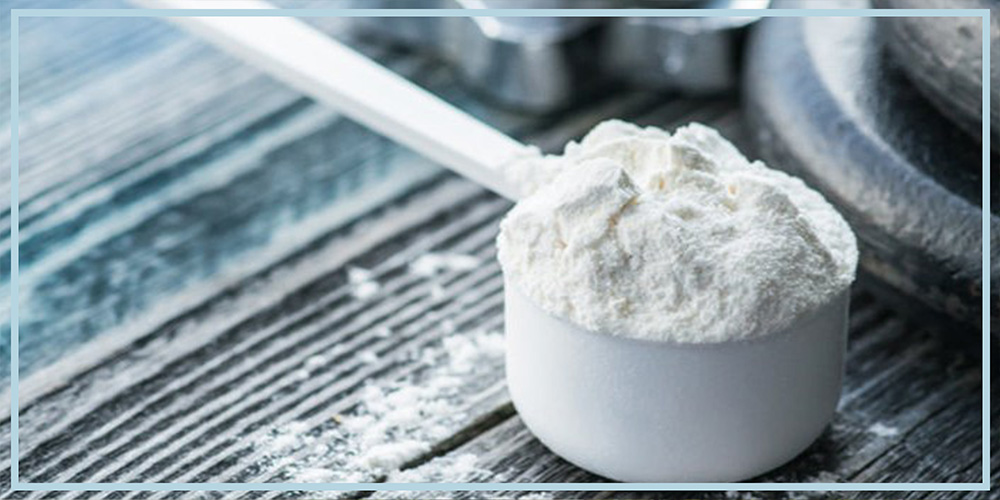 Conjugated linoleic acid (CLA) is a fatty acid found in meat and dairy believed to have various health benefits. Essentially a trans-fat, it's a well-known dietary supplement that has gathered momentum with claims of properties that can aid weight loss, promote lean muscle mass and improve blood glucose levels.
A magic fatty acid found in milk that can help you lose weight, retain your muscle and stabilise your sugar levels? It almost sounds too good to be true.
Most individuals already ingest CLA through their diet. Most commonly consumed through meat and milk, the average intake is around 151mg per day for women and 212mg per day for men [1]. The CLA found in supplements is typically not derived from nature, but from chemically altering vegetable oils. With this in mind, CLA supplements often don't provide the same health benefits as CLA in food. This means no magic milk for weight loss unfortunately.
CLA is one of the most comprehensively studied weight loss aid in the world, but despite claims of properties that aid muscle growth, promote weight loss, lower cholesterol and improve blood glucose levels, the jury is still out. CLA has it's uses, but is it the miracle supplement the mass market would lead you to believe?
Reported Effects of CLA
1. Encourages Weight Loss
There is no denying that supplementing with CLA can help promote a reduction in body fat, and its potential as a weight loss treatment is well documented. There have been multiple promising studies indicating that it can improve body composition and weight loss via different mechanisms.
CLA can help to reduce food intake, stimulate fat breakdown and inhibit fat production [2][3]. Many of the early research is limited to test-tubes, mice, or pigs. In one famous study, CLA reduced body fat by in mice by 60% when compared to the respective controls [4]. Positive results that could infer great potential for weight loss humans, but when tested on humans themselves, the results weren't quite as black and white.
In studies used to demonstrate weight loss in humans, the amount of weight lost due to CLA is normally fairly modest.
A review of 18 human studies looked at the effects of CLA on weight loss [5]. Those who supplemented with ~3 grams per day lost an average of 0.11 pounds per week more than those who didn't. A significant difference, but one that translates to less than half a pound per month and brought unwanted symptoms.
2. Exercise Performance
Fat supplements are aids often used by recreational athletes and gym-go'ers. It's been a well-versed theory that their intake can improve endurance capacity, increase lean body mass, prevent muscle damage and reduce glycogen breakdown. In short, help your athletic performance.
We know that CLA can stimulate testosterone biosynthesis, which in theory can contribute towards increases in exercise performance. High levels of testosterone can enhance muscle mass and maximal strength.
CLA is also proposed to enhance fat burning during cardio, reduce waste products and the accumulation of acid resulting from exercise. All of these features modulate fatigue, but the research behind the theory has been unable to apply this to humans [6]. We'll need more evidence before being able to say whether or not CLA can effectively enhance performance.
3. Promote Muscle Synthesis
One of the most touted benefits of CLA is the ability to support lean muscle development. When accompanied by a bodybuilding regime, consuming CLA daily lead to increases in upper and lower body muscle mass [7]. These increases have been linked to the breakdown of fat cells and the enhanced fatty acid oxidation in skeletal muscle cells.
Common Supplements that Contain CLA
CLA extract can be found in various forms. Most notably, it's found in stand-alone soft gels or powder form, commonly marketed as aids for body composition goals.
CLA is also prevalent in premium "thermogenic" supplements, fast gathering momentum in the fitness industry. These supplements contain different thermogenic compounds which have been shown to positively boost metabolism, increase fat burning and reduce appetite. Occasionally, it can also be found in "diet protein" formulas; often mixed with whey protein and green tea extract.
Side Effects of CLA Supplementation
CLA is considered a safe and effective supplement if used in moderation. The FDA regards CLA as a safe supplement due to its inclusion in food and drink. It is worth remembering that the CLA found in supplements is very different than the form that occurs naturally in foods.
Common mild symptoms of CLA supplementation may include:
Upset stomach
Nausea
Diarrhea
Fatigue
The safety of CLA supplements at higher doses has been debated for quite some time. The research is conflicting.
Findings have suggested that it can potentially cause increase accumulation of fat in the liver, drive inflammation and cause insulin resistance. Until more research is available, it should not be taken in large doses for extended periods of time.
CLA Dosage
A dosage of 3.2–6.4 grams per day is generally recommended to reap health benefits.
Evidence suggests that CLA doesn't cause any serious adverse effects at doses up to 6 grams per day, but intake at higher doses will increase the risk.
References
Ritzenthaler KL, McGuire MK, Falen R, Shultz TD, Dasgupta N, McGuire MA. Estimation of conjugated linoleic acid intake by written dietary assessment methodologies underestimates actual intake evaluated by food duplicate methodology. J Nutr. 2001;131(5):1548‐1554.
Miner JL, Cederberg CA, Nielsen MK, Chen X, Baile CA. Conjugated linoleic acid (CLA), body fat, and apoptosis. Obes Res. 2001;9(2):129‐134.
LaRosa PC, Miner J, Xia Y, Zhou Y, Kachman S, Fromm ME. Trans-10, cis-12 conjugated linoleic acid causes inflammation and delipidation of white adipose tissue in mice: a microarray and histological analysis. Physiol Genomics. 2006;27(3):282‐294.
Park Y, Albright KJ, Liu W, Storkson JM, Cook ME, Pariza MW. Effect of conjugated linoleic acid on body composition in mice. Lipids. 1997;32(8):853‐858.
Whigham LD, Watras AC, Schoeller DA. Efficacy of conjugated linoleic acid for reducing fat mass: a meta-analysis in humans. Am J Clin Nutr. 2007;85(5):1203‐1211.
Jenkins ND, Buckner SL, Baker RB, et al. Effects of 6 weeks of aerobic exercise combined with conjugated linoleic acid on the physical working capacity at fatigue threshold. J Strength Cond Res. 2014;28(8):2127‐2135.
Adams RE, Hsueh A, Alford B, King C, Mo H, Wildman R. Conjugated linoleic Acid supplementation does not reduce visceral adipose tissue in middle-aged men engaged in a resistance-training program. J Int Soc Sports Nutr. 2006;3(2):28‐36.