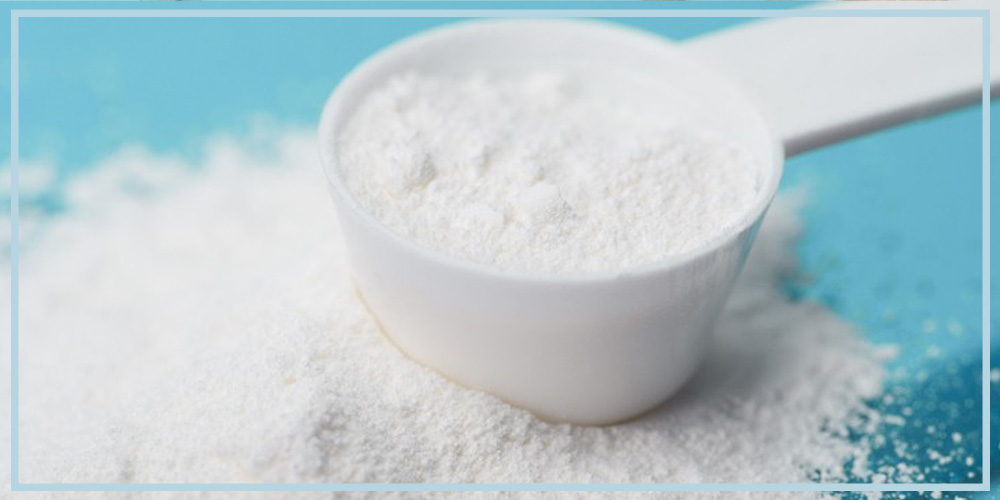 L-carnitine is a nutrient and dietary supplement that has fast grown in popularity in the last decade. Produced naturally in the body, L-carnitine plays a critical role in energy production by transporting fat, particularly long-chain fatty acids, into the mitochondria of cells. Once there, the fatty acids can be oxidized—used as fuel—to generate adenosine triphosphate, or ATP [1].
The body produces sufficient levels of L-carnitine to meet the needs of most individuals, but claims of enhanced athletic performance, improved fat loss and metabolic function increasing properties has seen it widely marketed as a fat burner and performance tool.
As a nutritional supplement, L-carnitine does not need to undergo the rigorous testing that pharmaceutical drugs do. Because of this, manufacturers often exaggerate the benefits. Many of the claims made have yet to have been supported with conclusive, clear-cut, evidence.
Reported Effects of L-Carnitine
1. Athletic Performance
Intense exercise has been linked to a decrease in L-carnitine levels in the blood, and in response, there has been significant research conducted into supplementing with L-carnitine to improve athletic performance. In short, the results are mixed.
In one study, researchers found that during low-intensity cycling, subjects taking carnitine burned less muscle glycogen while increasing the body's ability to burn fat. They were also able to go 25% longer than those not taking L-carnitine. This was likely due to preserving muscle glycogen, in addition to having lower levels of lactic acid and higher levels of creatine phosphate [2].
Studies have also pointed to a positive impact of supplementation with L-carnitine supplementation on the recovery process after exercise. Supplementation has been seen to reduce the markers of cellular damage and alleviate muscle injury [3].
Other studies across the last twenty years have found little to no benefit of supplementing L-carnitine on exercise performance. The benefits may be indirect and take weeks or months to appear. This differs from supplements like caffeine or creatine, which are directly correlated with enhanced sports performance.
2. Cardiovascular Health
As L-carnitine breaks down long chain fatty acids, it's been cited to help with improved cardiovascular health.
Studies have shown that supplementing with carnitine lowers the risk of developing atherosclerosis, and has the potential to reduce blood pressure and inflammatory processes associated with heart disease [4].
One 12 month study observed a reduction in heart failure among the participants who supplemented with carnitine [5].
3. Male Infertility
L-carnitine has also been suggested to help with male fertility; carnitine supplements can help mobilise sperm and improve sperm health.
Research is limited, but some studies have found a positive benefit [6][7].
4. Aid Weight Loss
In theory, using L-carnitine as a weight loss supplement has grounding in science. L-carnitine helps transport fatty acids into the mitochondria to be burned for energy, therefore more carnitine, more fat burned, and more weight lost. That's the theory, but the human body is complex, and results are mixed.
In an eight-week study of 28 women exercising four times per week, there was no significant difference in weight loss between those supplementing with L-carnitine and those who weren't [8]. This result was mirrored in a second study monitoring the effect of L-carnitine on fat burning over a four week period [9].
With that being said, an analysis of nine studies – primarily with obese or older subject groups – found individuals lost an average of 1.3kg more weight while supplementing [10].
So while the cellular mechanism of L-carnitine suggests it could benefit weight loss, at the moment, the evidence suggests this benefit is small, if it all present.
Common Supplements that Contain L-Carnitine
L-Carnitine can be found in various supplements. It's the most basic form of carnitine supplementation. Most notably, it can be found as a stand-alone supplement in following forms:
Acetyl-L-Carnitine (ALCAR) is used for cognitive enhancement [8]
L-Carnitine L-Tartrate (LCLT) is more commonly used for physical performance and output.
Glycine Propionyl L-Carnitine (GPLC) is used to alleviate blood flow issues.
It is also highly prevalent in "nootropic" and 'diet protein' supplements. Nootropics are an increasingly popular form of supplement used to naturally enhance mood and cognitive function. Diet protein is fairly new to the market, and is often a protein powder low in carbohydrates containing 'fat loss boosters' such as Glucomannan, CLA and Green Tea.
Side Effects of L-Carnitine Supplementation
In general, L-carnitine appears to be well tolerated; no toxic effects have been reported when taking the recommended dosage. Supplementation can cause mild gastrointestinal symptoms such as:
nausea
vomiting
abdominal cramps
diarrhoea
Supplementing more than 3g/day may cause a "fishy" body odour, due to the formation of trimethylamines [9]. Rarer side effects include muscle weakness in uremic patients and seizures in those with seizure disorders.
There isn't enough evidence to determine whether or not it is safe to use when pregnant, air on the side of caution and avoid.
L-Carnitine Dosage
L-carnitine supplements are available in tablet, capsule, liquid, and powdered formulations. There is no standard dosage for supplementation, but amounts over 3 grams per day can cause uncomfortable side effects and should be avoided [9].
Research has also found that there is no significant improvement in exercise performance when taking 3g versus 4g, suggesting that less may be more in this scenario [3].
References
Flanagan JL, Simmons PA, Vehige J, Willcox MD, Garrett Q. Role of carnitine in disease. Nutr Metab (Lond). 2010;7:30. Published 2010 Apr 16.
Wall, B. T., Stephens, F. B., Constantin‐Teodosiu, D., Marimuthu, K., Macdonald, I. A., & Greenhaff, P. L. (2011). Chronic oral ingestion of lcarnitine and carbohydrate increases muscle carnitine content and alters muscle fuel metabolism during exercise in humans. The Journal of Physiology, 589(4), 963-973.
Erikoglu Orer Gamze, et. al., "The Effects of Acute Carnitine Supplementation on Endurance Performance of Athletes," Journal of Strength and Conditioning Research
Ruggenenti P, Cattaneo D, Loriga G, et al. Ameliorating hypertension and insulin resistance in subjects at increased cardiovascular risk: effects of acetyl-L-carnitine therapy. Hypertension. 2009;54(3):567‐574.
Iliceto S, Scrutinio D, Bruzzi P, et al. Effects of L-carnitine administration on left ventricular remodeling after acute anterior myocardial infarction: The L-Carnitine Ecocardiografia Digitalizzata Infarto Miocardico (CEDIM) Trial. J Am Coll Cardiol. 1995;26(2):380‐387.
Agarwal A & Said TM. (2004) Carnitines and male infertility. Reprod Biomed Online 8, 376– 384.
Balercia G, Regoli F, Armeni T, Koverech A, Mantero F & Boscaro M. (2005) Placebo‐controlled double‐blind randomized trial on the use of L‐carnitine, L‐acetylcarnitine, or combined carnitine and L‐acetylcarnitine in men with idiopathic asthenozoospermia. Fertil Steril 84, 662– 671.
Traina G. The neurobiology of acetyl-L-carnitine. Front Biosci (Landmark Ed). 2016;21:1314‐1329. Published 2016 Jun 1.
Broad EM, Maughan RJ, Galloway SD. Effects of four weeks acetyl-L-carnitine L-tartrate ingestion on substrate utilization during prolonged exercise. Int J Sport Nutr Exerc Metab. 2005;15(6):665‐679.