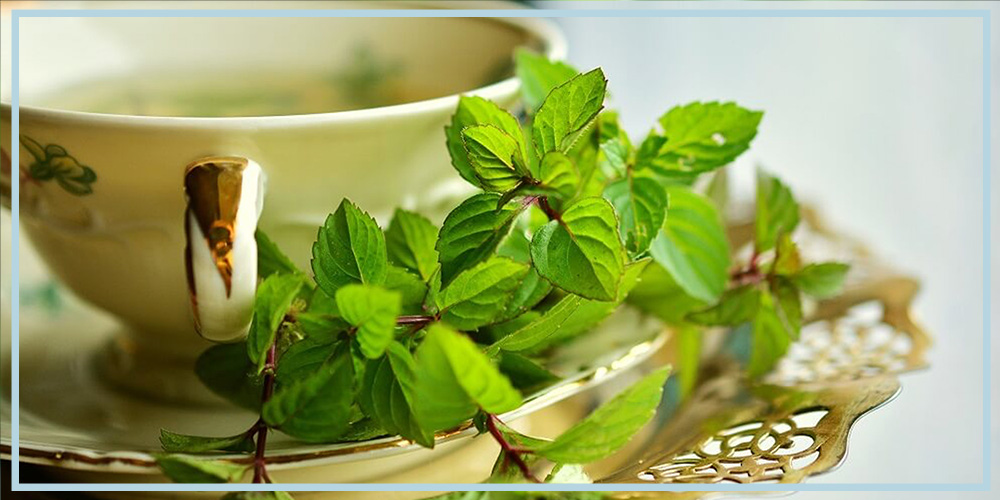 L-theanine is an amino acid, a protein building block, found naturally in a range of plants and fungal species, but most notably in green and black teas. It was first isolated and identified in Japan, from gyokuro tea, between 1949 – 1950. Now widely available across the world as a supplement, there are a number of beneficial effects attributed to l-theanine. Many people drink tea to unwind and research indicates that l-theanine promotes relaxation without causing drowsiness. [1]
L-theanine increases levels of dopamine and serotonin in the brain which provides a feeling of calm and content. Dopamine and serotonin are neurotransmitters which affect your mood, energy levels, ability to concentrate and other cognitive functions. Because of this, there are a range of claims associated with l-theanine and drinking tea, particularly green teas, but not all of them are proven.
Studies have demonstrated that l-theanine can assist relaxation and lower anxiety, improve sleeping patterns and potentially lower the risks of strokes and high blood pressure. Despite the promising early research, this is still ongoing, and studies have not so far conclusively proved all of these claims.
Reported Effects of L-Theanine
1. Improved Focus and Concentration
Millions of people around the world drink tea to help with their concentration.
Caffeine and L-theanine, both naturally occurring in tea, are both associated with improving the ability to make rapid deployments of attention to locations in space as reflected in behavioural performance and alpha-band oscillatory brain activity.
However, whether l-theanine helps individuals to maintain focus on tasks over time is less clear.
One study conducted in 2012 showed an improvement in attention associated with l-theanine consumption, but more research is needed to be more conclusive. [2] There seems to be evidence that when paired with caffeine, l-theanine is most effective at improving cognitive functioning and therefore allowing people to work and concentrate more efficiently. [3]
2. Encourages Weight Loss
The health market is full of supplements promising to aid weight loss.
Many of the products available claiming to provide a quick fix for those looking for help to diet contain green tea, which contains l-theanine along with caffeine and catechins. Many studies have been conducted exploring the weight loss effectiveness of green tea, with some showing that as a compound it has a small positive effect on weight loss, but very few looking at l-theanine as a standalone substance [4].
It is speculated by some researchers that it is the caffeine and catehins contained in green tea that are most helpful for healthy weight maintenance, rather than l-theanine. [5] However, a studied conducted with mice demonstrated when used in combination with caffeine, it was able to reduce the number of fat cells in the animals [6].
Some researchers have hypothesised that as l-theanine is known to create a savoury taste for food eaten after it is ingested, and this has some association with a reduction in appetite, that it might help to promote weight loss. However, a large scale study to demonstrate this has not thus far been carried out [7].
3. Improve sleep
Anecdotally we know that many people drink tea, which contains l-theanine, to help them relax before bed. Research has shown that this is partly because l-theanine promotes a reduction in resting heart rate [8].
L-theanine also stimulates the production of brain chemicals (serotonin and dopamine most notably) which create a less anxious state of mind and therefore can help with restfulness.
However, it is important to note that l-theanine is not a sedative.
4. General Health Benefits
L-theanine is reputed to have a number of benefits for general health and disease reduction.
These include improved blood pressure linked to its relaxant qualities and it has been successfully used to treat cigarette addiction alongside a range of other potential anti-inflammatory effects [9].
Research has also demonstrated that l-theanine is theoretically beneficial as a treatment against a range of cancer cells, which could be developed into a new therapeutic application. However, there is currently limited clinical evidence supporting the use of l-theanine in cancer suppression or treatment and further research is needed to demonstrate its applicability.
Amino acids can be harmful for cancer patients and it can reduce the effectiveness of some chemotherapy drugs so it is advised to consult a doctor for advice regarding its use as a supplementary treatment. [9]
Common Supplements that Contain L-Theanine
L-theanine is available as a standalone supplement and is usually promoted as a stress reliever or to help improve concentration.
It is important to note that there is not currently an environmental and economically viable method for producing purified l-theanine, meaning commercially available l-theanine supplements also contain other ingredients. L-theanine is also present in some other supplements, notably those containing green tea extract.
Green tea extract can be found in a variety of different supplements and is often combined with caffeine and vitamin C. It is also available as a standalone supplement, usually sold in connection with dieting, anti-anxiety or as a general preventative remedy.
There are many products that promote green tea extract as a supplement to support sports or fitness training.
Side Effects of L-Theanine Supplementation
There are no confirmed or direct side effects of taking L-theanine. It is considered safe to take the supplement and drink teas that contain L-theanine based on the studies conducted.[8]
However, those taking medication should check with their doctors before combining with l-theanine supplements or drinking green tea in large quantities as they could have negative effects when mixed with certain stimulants and drugs, particularly cancer patients.
Because of the caffeine content, drinking green tea can cause irritability, stomach upset or constipation.
L-Theanine Dosage
A recommended dose of l-theanine is 100-400 mg, ideally gradually increasing until you get the desired effects. Many people choose to combine l-theanine with caffeine with caffeine, consider 12-100 mg of L-theanine to 30-100 mg of caffeine.
The European Food Safety Authority have not established an upper-limit for l-theanine dosage and have no plans to do so in the future. However, they have stated that there is no evidence of hepatotoxicity consuming up to 800mg EGCG/day for 12 months.
References
Nobre Anne C; Rao Anling; Owen Gail N, Ltheanine, a natural constituent in tea, and its effect on mental state. Asia Pac J Clin Nutr 2008;17 (S1): Pages 167-168
A Nehlig; J L Daval; G Debry Caffeine and the Central Nervous System: Mechanisms of Action, Biochemical, Metabolic and Psychostimulant Effects, Brain Research Review, May-Aug 1992;17(2): Pages 139-70.
Cummings D E, Taste and the regulation of food intake: it's not just about flavour The American Journal of Clinical Nutrition, Volume 102, Issue 4, October 2015, Pages 717–718
Guodong Zheng; Kazutoshi Sayama; Tsutomu Okubo; Lekh Raj Juneja; Itaro Oguni Anti-obesity Effects of Three Major Components of Green Tea, Catechins, Caffeine and Theanine, in Mice In Vivo Jan-Feb 2004;18(1):55-62.
Westerterp-Plantenga M S, Green Tea Catechins, Caffeine and Body-Weight Regulation Physiology and Behaviour, 2010 Apr 26;100(1):42-6
R Hursel; W Viechtbauer; M S Westerterp-Plantenga The Effects of Green Tea on Weight Loss and Weight Maintenance: A Meta-Analysis, International Journal of obesity, 2009 Sep;33(9): Pages 956-61.
Jackson Williams; Jane Kellett; Paul Daniel Roach; Andrew McKune; Duane Mellor; Jackson Thomas; Nenad Naumovski Theanine as a Functional Food Additive: Its Role in Disease Prevention and Health Promotion, Beverages 2016 May.
Ai Yoto; Mao Motoki; Sato Murao; Hidehiko Yokogoshi; Effects of theanine or caffeine intake on changes in blood pressure under physical and psychological stresses Physiology Anthropology 2012; 31(1): 28.
Yan, J.; Di, X.; Liu, C.; Zhang, H.; Huang, X.; Zhang, J.; Zhao, Y.; Zhang, L.; Chang, Y.; Liang, Y.; et al. The cessation and detoxification effect of tea filters on cigarette smoke. Sci. China Life Sci. 2010, 53, Pages: 533–541.
Owen Gail N; Parnell Holly; De Bruin Eveline A; Rycroft Jane A. The Combined Effects of L-theanine and Caffeine on Cognitive Performance and Mood, Nutritional Science, 2008 Aug;11(4): Pages: 193-8