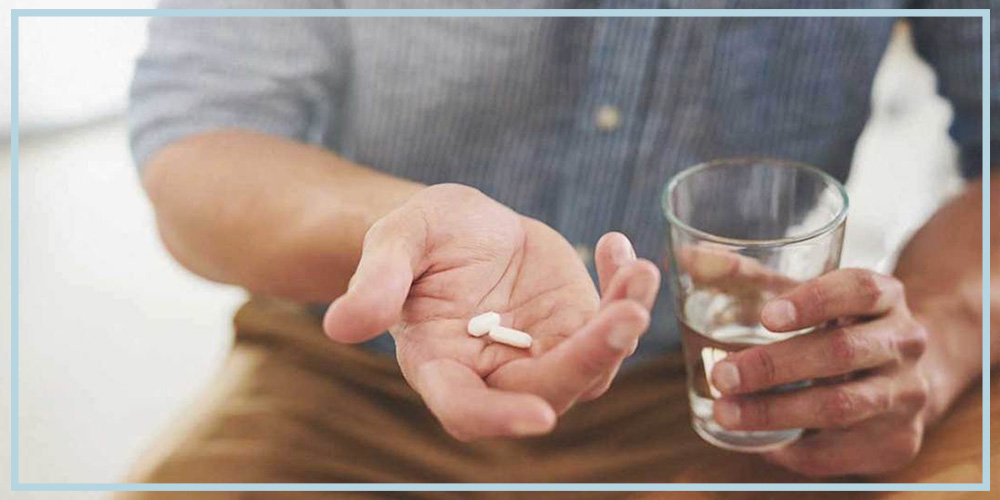 L-tyrosine is a nutrient and dietary supplement that has fast grown in popularity in the last decade. Produced naturally in the body and found in chicken, turkey, fish and dairy products, most individuals can meet the needs from diet alone, but claims of enhanced performance, improved memory and metabolic function increasing properties has seen gather popularity in nootropic and pre-workout supplements.
L-tyrosine plays a critical role in producing important brain chemicals that help nerve cells communicate and regulate mood. These include:
Dopamine: The 'happy hormone' responsible for regulating reward and pleasure centres
Adrenaline and noradrenaline: Your fight or flight hormones that respond to allow your body to respond to stress
Thyroid hormones: These are responsible for regulating metabolism
Melanin: The pigment that gives your skin, hair and eyes their colour.
As a nutritional supplement, L-tyrosine does not need to undergo the rigorous testing that pharmaceutical drugs do. Because of this, manufacturers often exaggerate the benefits. Many of the claims made have yet to have been supported with conclusive, clear-cut, evidence.
Below, we take an unbiased look at the potential benefits.
Reported Effects of L-Tyrosine
1. Improve Mental Performance under Stress
Stress is unavoidable.
It's something we all experience, and can negatively affect reasoning, memory, attention and knowledge by decreasing neurotransmitters [1]. L-tyrosine is widely recognised for its ability to produce key neurotransmitters, namely dopamine, adrenaline and noradrenaline, which can then help to counteract the physiological implications of stress on the brain.
In animal studies, rodents who were exposed to an environmental stressor suffered impaired memory due to a decline in these neurotransmitters [2]. When given l-tyrosine, the decline was reversed, and memory was restored. While animal studies don't always necessarily translate to humans, early clinical human research have found similar results.
In one small study, tyrosine significantly improved working memory during a mentally demanding task. Working memory is vital for concentration and following instructions [3]. Similarly, l-tyrosine supplementation was found to improve cognitive flexibility, which is the ability to switch between tasks [4].
Additionally, l-tyrosine has been shown to benefit those who are sleep deprived. A single dose of it helped people who lost a night's sleep stay alert for three hours longer [5].
It's important to note that no research suggests that supplementing with tyrosine in the absence of a stressor can improve mental performance. In other words, it's not quick fix for brain power.
2. Alleviate Symptoms of Depression
Tyrosine has also been suggested help alleviate the symptoms of depression. Depression is thought to occur when the neurotransmitters in your brain become unbalanced.
Because tyrosine can increase the production of neurotransmitters, it's thought to be able to realign and balance the brain, and potentially act as an antidepressant [6]. Potentially. Unfortunately, early research doesn't support this claim.
Studies comparing tyrosine, a placebo, and a conventional antidepressant found that tyrosine had no antidepressant effects [7]. With that being said, depressed individuals with low levels of dopamine, adrenaline or noradrenaline may still benefit from supplementing with tyrosine. One study among individuals with dopamine-deficient depression noted that tyrosine significant alleviated the symptoms [8].
Until more research is available, the current evidence does not suggest that l-tyrosine has antidepressant effects, but rather that it may support mood and mental health in general.
3. Exercise Performance
Although often claimed to improve exercise performance, studies examining l-tyrosine's effects on exercise performance have yielded mixed results as yet.
A 2011 study found that consumption of a tyrosine-enriched drink helped increase endurance while exercising in the heat compared to a placebo [9]. However, contradictory findings from a 2016 study found that tyrosine supplementation failed to protect against exhaustion while exercising in a warm environment [10].
Put simply, we just don't know right now.
More research is needed before tyrosine supplements can be recommended as a means to enhance exercise performance.
4. Treatment for Phenylketonuria
L-tyrosine is essential for treating phenylketonuria (PKU), a rare genetic amino acid disorder. Those with PKU lack an enzyme that breaks down the amino acid phenylalanine, resulting in toxic build up that can cause brain damage if left untreated.
There is no cure for PKU, but it is largely controlled by severely restricting phenylalanine in the diet. As tyrosine is found in protein-rich foods and synthesized from phenylalanine, tyrosine deficiency is very common with those who suffer from PKU.
For this reason, tyrosine supplementation is usually recommended.
5. Promote Weight Loss
Tyrosine supplies catecholamines and thyroid hormones, both of which we know enhance metabolism and energy production. For this reason, many have speculated that l-tyrosine may be able to enhance weight loss.
A supplement containing L-tyrosine, green tea extract, and caffeine significantly enhanced weight loss in 80 obese adults [11]. With that being said, green tea extract and caffeine are both also touted for their abilities to increase weight loss, so will most likely have contributed to the results.
No other trials have documented the benefits of L-tyrosine for weight loss as yet, so a healthy, calorie-controlled diet and increased physical activity remains recommended in the first instance.
Common Supplements that Contain L-Tyrosine
Widely available on the mass market, L-tyrosine can be found in many supplement forms. They usually come in tablet or capsule formulations but are also available as powders which can be easily mixed into protein shakes and food.
Many suggest that taking 5-HTP along with vitamin B6, vitamin B9 and copper optimises the tyrosine conversion into neurotransmitters, and therefore this combination is often found in supplements.
Side Effects of L-Tyrosine Supplementation
According to the FDA, L-tyrosine is generally considered safe when consumed in moderation by healthy individuals. It may cause minor side effects such as:
Headache
Irritability
Nausea
Higher doses (100-200 mg/kg) may also cause cognitive decline in older adults in rarer cases.
L-Tyrosine Dosage
There is no standard recommended dosage for l-tyrosine.
Average L-tyrosine dosage for most conditions is 100 mg/kg, divided into 2-3 daily doses.
For short-term cognitive enhancement, this should be taken 30-60 mins before a stressful or challenging task.
References
Kumar A, Rinwa P, Kaur G, Machawal L. Stress: Neurobiology, consequences and management. J Pharm Bioallied Sci. 2013;5(2):91-97.
Mahoney CR, Castellani J, Kramer FM, Young A, Lieberman HR. Tyrosine supplementation mitigates working memory decrements during cold exposure. Physiol Behav. 2007;92(4):575-582.
Colzato LS, Jongkees BJ, Sellaro R, Hommel B. Working memory reloaded: tyrosine repletes updating in the N-back task. Front Behav Neurosci. 2013;7:200. Published 2013 Dec 16.
Steenbergen L, Sellaro R, Hommel B, Colzato LS. Tyrosine promotes cognitive flexibility: evidence from proactive vs. reactive control during task switching performance. Neuropsychologia. 2015;69:50-55.
Neri DF, Wiegmann D, Stanny RR, Shappell SA, McCardie A, McKay DL. The effects of tyrosine on cognitive performance during extended wakefulness. Aviat Space Environ Med. 1995;66(4):313-319.
Parker G, Brotchie H. Mood effects of the amino acids tryptophan and tyrosine: 'Food for Thought' III. Acta Psychiatr Scand. 2011;124(6):417-426.
Gelenberg AJ, Wojcik JD, Falk WE, et al. Tyrosine for depression: a double-blind trial. J Affect Disord. 1990;19(2):125-132.
Mouret J, Lemoine P, Minuit MP, Robelin N. La L-tyrosine guérit, immédiatement et à long terme, les dépressions dopamino-dépendantes (DDD). Etude clinique et polygraphique [L-tyrosine cures, immediate and long term, dopamine-dependent depressions. Clinical and polygraphic studies]. C R Acad Sci III. 1988;306(3):93-98.
Tumilty L, Davison G, Beckmann M, Thatcher R. Oral tyrosine supplementation improves exercise capacity in the heat. Eur J Appl Physiol. 2011;111(12):2941-2950.
Watson P, Enever S, Page A, Stockwell J, Maughan RJ. Tyrosine supplementation does not influence the capacity to perform prolonged exercise in a warm environment. Int J Sport Nutr Exerc Metab. 2012;22(5):363-373.
Belza A, Frandsen E, Kondrup J. Body fat loss achieved by stimulation of thermogenesis by a combination of bioactive food ingredients: a placebo-controlled, double-blind 8-week intervention in obese subjects. Int J Obes (Lond). 2007;31(1):121-130.