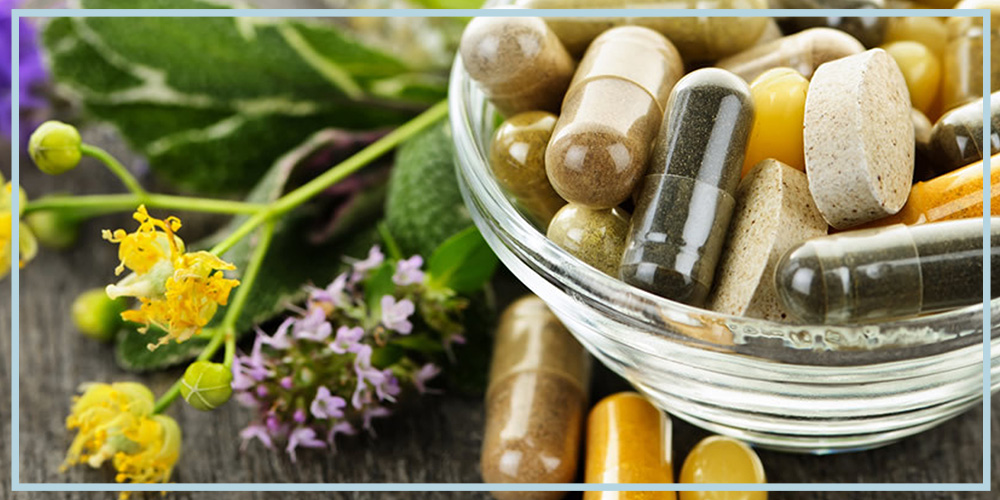 Globally recognised for its health benefits for centuries, luteolin has been touted as a super nutrient. A yellow, crystalline flavonoid present in many fruits and vegetables, it's known for its antioxidant and anti-inflammatory properties, which may offer protection from chronic conditions.
The therapeutic effects of luteolin are attributed to its properties as a flavonoid. Plant flavonoids are naturally occurring compounds mostly found in green plants and seeds. They protect plants from environmental threats and have been suggested to provide humans with similar unique benefits. Historically, they've have been used in herbal medicine across the globe to strengthen the immune system, relieve inflammation, and even combat cancer [1, 2].
Unfortunately, modern diets contain progressively fresh fruits, vegetables and herbs, and therefore fewer flavonoids. It's estimated that daily consumption from diet is less than 1mg per day, so consistently, the average joe does not consume enough to make a positive impact on health. Less than 10% of orally ingested flavonoids are absorbed so we're also seeing more of a shift towards supplementation to reap the potential health benefits [3].
Despite the growing popularity of luteolin, clinical research to support the claims of antioxidant, anti-cancer, anti-inflammatory, and neuroprotective properties is slow. It's promising, but we don't have clear-cut, evidence of each of these effects. When it comes to luteolin, the jury is still out.
Below we take an unbiased look at the reported effects, the benefits, dosage and potential side effects.
Reported Effects of Luteolin
1. Promote Brain Health
Luteolin has been consistently shown to protect and enhance nerve development in the brain in both animal and cell studies [4][5]. This is thought to be afforded by the anti-inflammatory properties of the nutrient.
Most notably it does so by:
Reducing glutamate levels
Combating inflammation and oxidative stress in the brain
Supporting neuron growth
Preventing mutations
Many neurodegenerative disorders such as Alzheimer's, autism spectrum disorder (ASD) and multiple sclerosis are thought to involve inflammation within the brain. Because of this, luteolin has been implicated as a potential treatment for many of these diseases.
Studies on rats with Alzheimer's Disease have confirmed the anti-inflammatory and brain-protecting effects of luteolin. It prevented Alzheimer's in animals by enhancing their cognition, memory, and coordination [6].
It may also combat depression by protecting the nerves in the hippocampus – a key area for emotions and memory – and activating the GABA receptors [7].
Research is limited to animal and cell studies, but the results are promising. As yet, studies of luteolin absorption and metabolism in humans show that it has a half-life of less than five hours. This means it would be necessary to take it multiple times a day to maintain therapeutic levels, which can afford unwanted side effects.
2. Ward Off Infections
Luteolin has also been proven to stabilize mast cells, which release histamine and trigger allergic reactions. Studies have shown it can block inflammation and protect against deadly infections, increasing survival in mice by up to 44% [8].
Luteolin has also been able to prevent eye infections, breast and lung inflammation by blocking inflammatory enzymes [9]. Again, these effects have only been shown in rats, so we can't infer potential benefits in humans just yet, but it's a promising area for further research.
3. Skin Protection
Have you ever been told to "eat your sunscreen"?
It turns out, there is some science behind the old wives' tale.
Antioxidants such as luteolin may protect your skin from the inside and prevent UV-induced damage when consumed through your diet.
Studies on mice have confirmed this effect of. It reversed skin aging by blocking MMP-1 expression and was even able to prevent skin cancer [10][11].
4. Natural Testosterone Booster
Luteolin acts aromatase inhibitor. Aromatase is the enzyme responsible for a key step in the biosynthesis of estrogen. By blocking aromatase, it can reduce the conversion of male sex hormones to estrogens and potentially boost testosterone.
Luteolin was able to increase testosterone levels and prevented testicle shrinking in rats exposed to strong electromagnetic (EM) fields [12]. With that being said, clinical human trials haven't investigated any of these effects, so it stays in the domain of theory for now.
5. Anti-Cancer Properties
Perhaps one of the most intriguing properties of luteolin is its potential as an anti-cancer nutrient. Various studies have shown that luteolin may inhibit cell proliferation of numerous types of cancers. In studies on mice and other lab animals, it was able to prevent the growth of various cancers.
According to research, it may also combat drug-resistant cancer cells and boost the effects of chemotherapy without significant side effects [13].
It's worth reiterating that luteolin is not a cure for cancer. It has definitely shown promising results, but more research is required into the potential implications for cancer treatments in humans.
Common Supplements that Contain Luteolin
Luteolin can be found in various supplements. Most notably, it is available as an individual supplement form including:
Powders
Pills
Chewable tablets
Other products also contain a mixture of luteolin and rutin, which is a flavonoid derived from quercetin.
In addition to individual supplements and flavonoid combinations, luteolin is added to different herbal supplements for marketed for immunity and antioxidant support.
Side Effects of Luteolin Supplementation
There are little to no known side effects to luteolin for healthy adults when consumed in moderate amounts. For most, it should pose no risks.
For specific groups of individuals, it may have adverse effects. Flavonoids have been found to increase irritability in children with autism spectrum disorders, and can potentially worsen the symptoms of colon inflammation.
Luteolin Dosage
There is no recommended dosage for luteolin at the moment as they have not been approved by the FDA for medical use.
Typically, manufacturer recommendations range between 100-300mg per day.
References
Lin Y, Shi R, Wang X, Shen HM. Luteolin, a flavonoid with potential for cancer prevention and therapy. Curr Cancer Drug Targets. 2008;8(7):634-646.
Neuhouser ML. Neuhouser ML. Dietary flavonoids and cancer risk: evidence from human population studies. Nutr Cancer. 2004;50(1):1-7.
Thilakarathna, S. H., and Rupasinghe, H. P. (2013). Flavonoid bioavailability and attempts for bioavailability enhancement. Nutrients 5, 3367–3387.
Lin TY, Lu CW, Wang SJ. Luteolin protects the hippocampus against neuron impairments induced by kainic acid in rats. Neurotoxicology. 2016;55:48-57.
Lin LF, Chiu SP, Wu MJ, Chen PY, Yen JH. Luteolin induces microRNA-132 expression and modulates neurite outgrowth in PC12 cells. PLoS One. 2012;7(8):e43304.
Wang H, Wang H, Cheng H, Che Z. Ameliorating effect of luteolin on memory impairment in an Alzheimer's disease model. Mol Med Rep. 2016;13(5):4215-4220.
Ishisaka M, Kakefuda K, Yamauchi M, et al. Luteolin shows an antidepressant-like effect via suppressing endoplasmic reticulum stress. Biol Pharm Bull. 2011;34(9):1481-1486.
Xagorari A, Papapetropoulos A, Mauromatis A, Economou M, Fotsis T, Roussos C. Luteolin inhibits an endotoxin-stimulated phosphorylation cascade and proinflammatory cytokine production in macrophages. J Pharmacol Exp Ther. 2001;296(1):181-187.
Guo YF, Xu NN, Sun W, Zhao Y, Li CY, Guo MY. Luteolin reduces inflammation in Staphylococcus aureus-induced mastitis by inhibiting NF-kB activation and MMPs expression. Oncotarget. 2017;8(17):28481-28493.
Lim SH, Jung SK, Byun S, et al. Luteolin suppresses UVB-induced photoageing by targeting JNK1 and p90 RSK2. J Cell Mol Med. 2013;17(5):672-680.
Byun S, Lee KW, Jung SK, et al. Luteolin inhibits protein kinase C(epsilon) and c-Src activities and UVB-induced skin cancer. Cancer Res. 2010;70(6):2415-2423.
Yahyazadeh A, Altunkaynak BZ. Protective effects of luteolin on rat testis following exposure to 900 MHz electromagnetic field. Biotech Histochem. 2019;94(4):298-307.
Lee LT, Huang YT, Hwang JJ, et al. Blockade of the epidermal growth factor receptor tyrosine kinase activity by quercetin and luteolin leads to growth inhibition and apoptosis of pancreatic tumor cells. Anticancer Res. 2002;22(3):1615-1627.