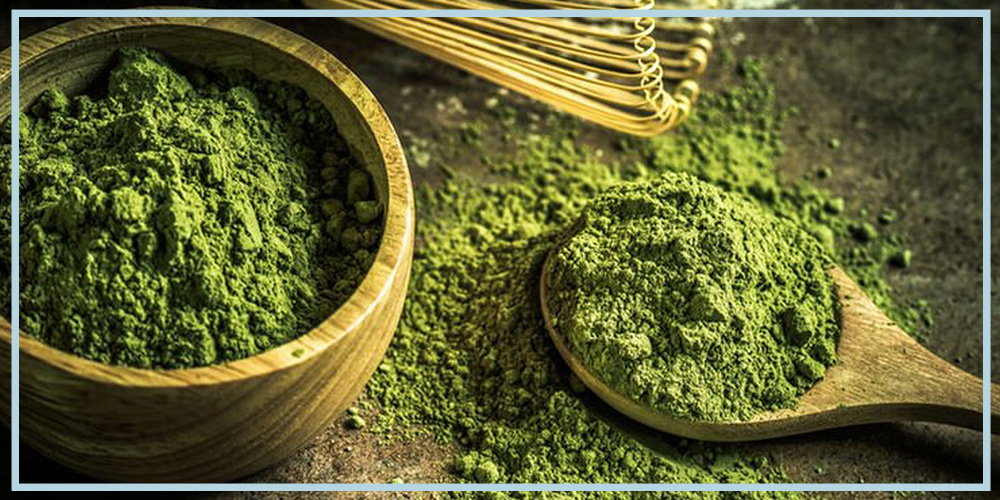 Recognised as the new green juice, over the past year, matcha, has become the newest health craze. While lauded as a healthy alternative to your morning espresso—a caffeine boost free from jitters packed with antioxidants— it's also been suggested to help promote weight loss.
Both matcha and green tea are derived from the camellia sinensis plant. While green tea usually consists of dried, chopped leaves steeped in hot water, matcha is the ground powder shade-grown to develop flavour and the bright green hue. This new power drink has been implicated in benefiting almost every organ system in the body.
The beneficial effects of green tea are attributed to polyphenol content, which account for up to 30% of the dry weight of tea leaves. Most of the green tea polyphenols are flavanols, commonly known as catechins. Natural antioxidants with powerful medicinal properties, studies have shown that catechins exhibit a wide range of therapeutic properties that can play a role in treating cardiovascular and metabolic diseases [1]. When consuming matcha, you ingest the leaves themselves, providing a greater dose of antioxidants than what can be extracted through steeping.
Despite the claims of cardio protection, anti-obesity, anti-diabetic and liver protective properties, clinical human research has yet to provide conclusive, clear-cut, evidence of these effects. When it comes to matcha green tea across the mass market, don't believe everything you read on Instagram.
Reported Effects of Matcha Green Tea
1. Encourages Weight Loss
If you look at the ingredients list for almost weight loss supplement, there's a high chance you'll find an extract of green tea listed. Matcha comes from the same plant, and it's safe to say that it should have similar effects on the body.
A Google search for 'green tea fat loss' will return over 69 million results. It's not without some promising evidence. Largely studied, research has indicated that green tea can increase fat burning and metabolic rate. In a study involving healthy men, green tea extract increased fat oxidation by 17%, compared with those taking a placebo [2]. A review of 11 studies also showed that green tea reduced body weight and helped maintain weight loss [3].
Despite these findings, other studies have found no significant improvement and it's safe to say that more research is needed to accurately deduce the effects of green tea on fat loss.
2. Cardiovascular Disease
Heart disease is the biggest cause of death worldwide and many factors are known to increase the risk of the disease. Drinking matcha may help to improve several of these risk factors, including total cholesterol and blood sugar levels [4].
Studies have suggested that when paired with a low saturated fat diet, green tea catechins may help to lower cholesterol. As these catechins are found in higher amounts in matcha, the benefits may be even more profound. When using a subject group of adults with mildly to moderately elevated cholesterol levels, those who took a 375 mg green tea extract in capsule form for 12 weeks had a greater decrease in LDL ("bad") cholesterol than particpants who were given a placebo [3]. Early research also suggests that green tea extract may reduce the damage to artery and vein walls in individuals with high cholesterol.
There is little to no conclusive research involving matcha specifically, therefore almost all evidence is based on studies using green tea. While this will still infer positive results, more research is needed to really understand just how effective the ground powder can be.
3. Improved Cognitive Function
You may have heard tea enthusiasts claim that it keeps them alert and focused.
This is no placebo effect, some research points towards a clinical boost in brain function. The key reason for this is the caffeine content; a known stimulant. Matcha doesn't contain quite as much as coffee, but enough to produce a response without the diminishing effects associated with too much caffeine. Caffeine blocks adenosine, an inhibitory neurotransmitter. By doing so, it increases the firing of neurons and the concentration of neurotransmitters such as dopamine and norepinephrine [5].
Research has consistently shown that optimal amounts of caffeine can improve brain function, including memory, reaction time and mood [6].
Matcha also contains the amino acid L-theanine, which increased the activity neurotransmitter GABA, inducing anti-anxiety effects [7]. Together, the two can stabilise energy while allowing for greater levels of productivity. Thus, matcha can provide a milder and longer-lasting buzz than coffee [8].
Common Supplements that Contain Matcha Green Tea
Matcha green tea can be found in various supplements. Most notably, it can be found as a stand alone powder, most commonly used to create an aesthetic tea. It is also available in capsule form, but however this is less common.
However, matcha is also prevalent in nootropic supplements, an increasingly popular form of supplement used to naturally enhance mood and cognitive function.
Side Effects of Matcha Green Tea Supplementation
There are some side effects associated with matcha consumption. When consuming matcha powder, you are ingesting the entirety of the tea leaf. These leaves may contain contaminants – heavy metals, pesticides and fluoride – from the soil in which the plant grows.
Consideration should be given to the caffeine content, which itself has been associated with side effects such as:
Anxiety
Increased heart rate
Increased blood pressure
Dizziness
Over consumption may lead to symptoms of liver or kidney toxicity.
Matcha Green Tea Dosage
The European Food Safety Authority have stated that there is no evidence of hepatotoxicity consuming 800mg EGCG/day of green tea catechins for up to 12 months, but matcha contains
around three times more antioxidants than traditional green tea.
As such, two cups of matcha packs similar amounts of plant compounds as six cups of high-quality green teas, and this shouldn't be exceeded.
While individual tolerance varies, high levels of the plant compounds may cause nausea and symptoms of liver toxicity after consuming two daily cups for four months [9].
References
Eng QY, Thanikachalam PV, Ramamurthy S. Molecular understanding of Epigallocatechin gallate (EGCG) in cardiovascular and metabolic diseases. J Ethnopharmacol. 2018;210:296-310.
Michelle C Venables, Carl J Hulston, Hannah R Cox, Asker E Jeukendrup, Green tea extract ingestion, fat oxidation, and glucose tolerance in healthy humans, The American Journal of Clinical Nutrition, Volume 87, Issue 3, March 2008, Pages 778–784,
Hursel R, Viechtbauer W, Westerterp-Plantenga MS. The effects of green tea on weight loss and weight maintenance: a meta-analysis. Int J Obes (Lond). 2009;33(9):956-961.
Kim A, Chiu A, Barone MK, et al. Green tea catechins decrease total and low-density lipoprotein cholesterol: a systematic review and meta-analysis. J Am Diet Assoc. 2011;111(11):1720-1729.
Nehlig A, Daval JL, Debry G. Caffeine and the central nervous system: mechanisms of action, biochemical, metabolic and psychostimulant effects. Brain Res Brain Res Rev. 1992;17(2):139-170.
Ruxton, C.. (2008). The impact of caffeine on mood, cognitive function, performance and hydration: A review of benefits and risks. Nutrition Bulletin. 33. 15 – 25.
Nathan PJ, Lu K, Gray M, Oliver C. The neuropharmacology of L-theanine(N-ethyl-L-glutamine): a possible neuroprotective and cognitive enhancing agent. J Herb Pharmacother. 2006;6(2):21-30.
Dodd FL, Kennedy DO, Riby LM, Haskell-Ramsay CF. A double-blind, placebo-controlled study evaluating the effects of caffeine and L-theanine both alone and in combination on cerebral blood flow, cognition and mood. Psychopharmacology (Berl). 2015;232(14):2563-2576.
Jimenez-Saenz M, Martinez-Sanchez Mdel C. Acute hepatitis associated with the use of green tea infusions. J Hepatol. 2006;44(3):616-617.