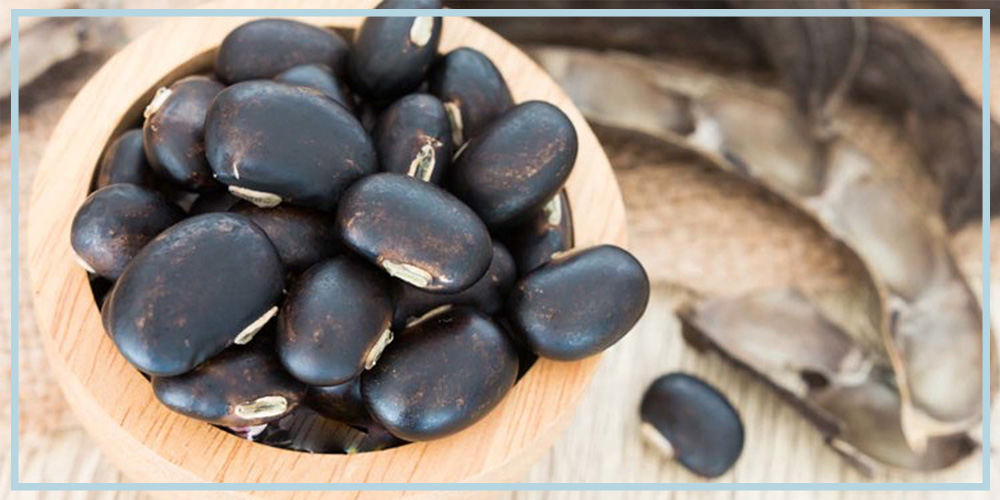 Mucuna pruriens, also known as the velvet bean, is a tropical legume that has been used for thousands of years in herbal medicine as a remedy for male infertility, nervous disorders, Parkinson's disease, and as an aphrodisiac [1].
Similar to Jack's magic beans in the fairy tale, mucuna beans are said to have their own magic properties that afford the potential to improve brain health. These magical properties span from the plant's subjective simultaneously relaxant and stimulating effects.
Also known as the dopa bean, it is an abundant source of L-Dopa, the precursor to dopamine [1]. Dopamine is the feel-good neurotransmitter in the body: it is released when we eat food that we've been craving or during sex, contributing to feelings of pleasure and satisfaction. Cited with a magical ability to improve motivation, well-being, energy, and sex drive, this dopa bean has been used in ayurvedic medicine
Due to its ability to boosts dopamine levels in the brain, the National Center for Complementary and Alternative Medicine (NCCIH) suggests that mucuna pruriens may have beneficial effects on some symptoms such as motor function [2]. Western medicine uses a synthetic form of L-dopa to treat Parkinson's patients' symptoms, but clinical trials have shown the use of mucuna pruriens to have equivalent or better results without the side effects.
Nonetheless, Mucuna pruriens supplements have not been approved by the FDA for medical use as yet, and the supplements generally lack solid clinical research. It's early days, but the findings are promising.
Reported Effects of Mucuna Pruriens
1. Mood Boosting Properties
Dopamine is known for its pivotal role in regulating mental function, emotions and mood, so it's not surprising that mucuna pruriens harbours the potential to boost mood.
Low dopamine in the mesolimbic centres in the brain may cause the inability to feel pleasure, while low levels in mesocortical levels can trigger a lack of motivation. Both are common in individuals with clinical depression [3].
Scientists found that the dopamine-boosting action of mucuna pruriens extract improved mood and alleviated the symptoms of depression in mice. It also reduced stress levels, acting as an effective antidepressant [3]. Similarly, mucuna pruriens was effective in reducing anxiety across multiple animal studies following chronic administration [4].
Despite the positive implications of these studies, human research is yet to replicate the effects. One to watch.
2. Male Infertility
Dopamine is the most important neurotransmitters for sexual behaviour and libido in men. The effects are pretty straightforward: increased dopamine levels directly increased libido, while a decrease in dopamine conversely reduces libido and sexual function in men [5].
Mucuna is a common supplement recommended for male infertility because of its dopamine-boosting and antioxidant effects. However, few clinical trials support its use for male infertility.
Mucuna powder has been suggested to improve sperm count, motility, and overall quality. In clinical research, it also increased testosterone levels, boosted antioxidants and balanced other sex and stress hormones linked to infertility in men [6].
Small studies have suggested that mucuna may also reduce stress and high prolactin linked to infertility in men, but further trials are needed [5].
It is worth noting that all of the above studies were completed with infertile men. The effects of mucuna on fertility in healthy, fertile, or sub-fertile men are unknown.
3. Exercise Performance
In recent years, mucuna pruriens powder has attracted attention for its notable effects on muscle building hormones such as human growth hormone (HGH) and insulin-like growth factor (IGF-1).
Dopamine also closely linked to the production of HGH, a hormone that the body produces in the pituitary gland. The hormone is closely associated with several muscle-building benefits, from faster recovery during training to optimal muscle growth and development [7].
Mucuna pruriens also has a potent antioxidant profile that can reduce the damage to muscle tissue caused by intense exercise. It aids in the prevention of lipid oxidation in your body, inhibits oxidative damage and promotes the body's natural neuroprotective profile.
4. Parkinson's Treatment
L-Dopa in Mucuna pruriens is the main active component that may reduce the symptoms of Parkinson's Disease.
Those with Parkinson's have low dopamine content in parts of the brain due to the impaired conversion of tyrosine to L-dopa. Studies suggest that L-Dopa from Mucuna may cross the blood-brain barrier, restoring the brain levels. Other antioxidants in this plant's seeds may also enhance brain protection [8].
In a clinical trial of 60 subjects, a powder derived from Mucuna pruriens decreased the symptoms of Parkinson's disease after 12 weeks [9]. Similarly, a single lower dose of Mucuna powder worked just as well as the standard drugs in 18 advanced Parkinson's patients but caused fewer adverse effects.
Although these results are promising, other studies have contradicted the findings. A 2018 randomized pilot study with suggested that Mucuna pruriens powder may have more side effects than levodopa and carbidopa, the typical drug treatment [10]. Published findings are encouraging, but it's still too early to say whether or not supplementation is beneficial.
Common Supplements that Contain Mucuna Pruriens
Mucuna Pruriens is found in various forms.
It can be found in raw seeds, beans, seed extracts and roasted beans, but more commonly, it's supplemented using powders, capsules and tinctures, often marketed as the 'dopa bean'.  It's also found in 'mood boosting' supplements, often with Magnesium, 5-HTP and EPA.
Side Effects of Mucuna Pruriens Supplementation
In general, mucuna pruriens is well tolerated and safe for healthy people when taken in moderation. Common mild side effects experienced are:
Dizziness
Dry mouth
Excessive saliva production
Mucuna overdose can cause headaches, fatigue, tremors, fainting, and thirst [11].
Mucuna does have a high L-dopa content, which as mentioned previously will raise dopamine levels in the brain and body. Increasing dopamine levels or using L-dopa could be dangerous individuals with the following conditions:
Glaucoma
Heart arrhythmias
Stomach ulcers
Due to their lectin content, they also may not be able suitable for people with food sensitivities.
Mucuna Pruriens Dosage
There is no official recommended dosage. The appropriate dose depends on several factors such as the user's age, health, and several other conditions.
Most commonly used doses that are proposed to be safe range between 5 to 30 mg/day.
References
Lampariello LR, Cortelazzo A, Guerranti R, Sticozzi C, Valacchi G. The Magic Velvet Bean of Mucuna pruriens. J Tradit Complement Med. 2012;2(4):331-339. doi:10.1016/s2225-4110(16)30119-5
https://www.nccih.nih.gov/health/providers/digest/parkinsons-disease-and-complementary-health-approaches
Rana DG, Galani VJ. Dopamine mediated antidepressant effect of Mucuna pruriens seeds in various experimental models of depression. Ayu. 2014;35(1):90-97. doi:10.4103/0974-8520.141949
Rai, Seema & Pai, Preethi & Shastry, Rajeshwari & Ullal, Sheetal & Rs, Nishith & Belagali, Yogesh. (2014). Evaluation of Anxiolytic Effect of Chronic Administration of Mucuna Pruriens In Wistar Albino Rats. American Journal of Pharmatech Research.
Shukla KK, Mahdi AA, Ahmad MK, Shankhwar SN, Rajender S, Jaiswar SP. Mucuna pruriens improves male fertility by its action on the hypothalamus-pituitary-gonadal axis. Fertil Steril. 2009;92(6):1934-1940.
Shukla KK, Mahdi AA, Ahmad MK, Jaiswar SP, Shankwar SN, Tiwari SC. Mucuna pruriens Reduces Stress and Improves the Quality of Semen in Infertile Men. Evid Based Complement Alternat Med. 2010;7(1):137-144.
Hoffman JR, Kraemer WJ, Bhasin S, et al. Position stand on androgen and human growth hormone use [published correction appears in J Strength Cond Res. 2010 Feb;24(2):585]. J Strength Cond Res. 2009;23(5 Suppl):S1-S59.
Katzenschlager R, Evans A, Manson A, et al. Mucuna pruriens in Parkinson's disease: a double blind clinical and pharmacological study. J Neurol Neurosurg Psychiatry. 2004;75(12):1672-1677.
An alternative medicine treatment for Parkinson's disease: results of a multicenter clinical trial. HP-200 in Parkinson's Disease Study Group. J Altern Complement Med. 1995;1(3):249-255.
Cilia R, Laguna J, Cassani E, et al. Daily intake of Mucuna pruriens in advanced Parkinson's disease: A 16-week, noninferiority, randomized, crossover, pilot study. Parkinsonism Relat Disord. 2018;49:60-66.