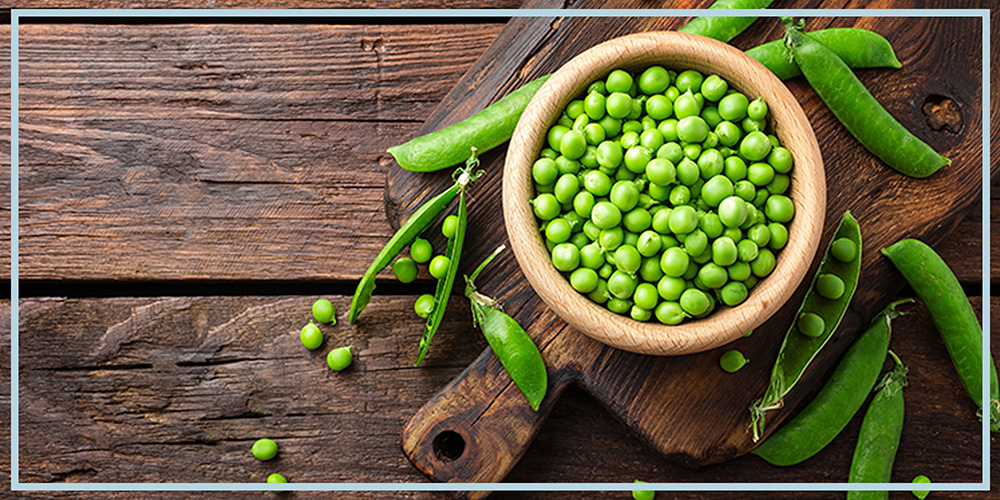 Pea protein is made by simply grinding up yellow split peas, yet it's quickly becoming the holy grail of nutritional plant-based protein. Pea protein is natural, vegan and hypoallergenic, meaning that it's not derived from common allergenic foods like milk (whey protein), soy, peanuts, fish, eggs, or wheat. It's plant-based formulation also means it's easy for most people to digest.
Pea protein is especially popular these days for people trying to build muscle and there are plenty of claims circulating online, from weight loss to gaining muscle and promoting heart health.
The protein is rich in essential amino acids and branched-chain amino acids (BCAAs). It contains all nine essential amino acids, and it's a great source of arginine and leucine [1].
In this article, we'll break down the science behind the reported effects, and cover the main benefits, uses, side effects, and dosage of this plant based protein.
Reported Effects of Pea Protein
1. Reduce Blood Pressure
Studies show that pea protein can help lower blood pressure. In one study, hypertensive rats and humans were administered pea protein dose [2]. Because of the presence of easily absorbed peptides, the study concluded that the protein is characterised by antihypertensive potency, meaning that it has the potential to lower blood pressure. Another study, this time only using animal subjects, backed up the findings. [3]
A further study using rats shows the potential of the protein to help lower cholesterol [4] One group of rats was fed purified pea protein, while others were fed a fat-heavy protein from cow's milk. Those fed the pea protein diet ended up having a lower concentration of total cholesterol in the liver as the pea protein seemingly stimulated the formation and excretion of bile acids, which are known to lower cholesterol.
While these tests are very promising, new and broader research still needs to be done into the effects on humans before we know precisely how beneficial it is for our hearts.
2. Promote Muscle Gain
It's no mystery that protein builds muscle.
However, new studies are showing that pea protein offers athletes as many benefits as whey-based products. One study with over 160 males found that supplementing pea protein promoted a greater increase in muscle thickness than a placebo and an equal increase of muscle thickness as a whey-based dietary product. [5]
For people who want to build muscle using a plant-based, dairy-free alternative, pea protein appears to do the trick.
3. Aid Weight Loss
As well as helping build muscle, pea protein can also help promote weight loss. Compared to high-fat diets, high-protein diets tend to make people feel full for longer [6].
One study into the effect of pea protein on food intake, appetite, and glycemic response in healthy young men found it was responsible for regulating glycemia and suppressing appetite [7]. By making you feel full longer, supplementing with protein can help you reduce overall calorie intake and potentially lead to weight loss.
While high-protein diets aren't perfect for everyone, there is a considerable amount of data showing that the increased secretion of satiety hormones and an increased thermic effect of food from a high-protein diet can help balancing feelings of energy and being full [8].
Common Supplements that Contain Pea Protein
Pea protein is made from yellow split peas, a type of pulse similar to beans, lentils, peas, and chickpeas. As one of the most popular plant-based proteins, you can find it in plant-based milk, yogurt, energy bars, and plant-based meat substitutes like veggie burgers.
There are also plenty of pea protein-based protein powders, many of which are made entirely from peas and therefore offer a vegan, gluten-free, soy-free, and dairy-free alternative to whey protein.
Side Effects of Pea Protein Supplementation
Because it's a plant-based protein, pea protein is easy for most people to digest, making it one of the most popular protein supplements.
As it is relatively low in fiber, it also doesn't cause gassiness or bloating in most people, a common side effect of using whey or animal-based protein.
One thing to be aware of is that sodium levels are relatively high, so if you're on a sodium-restricted diet, pea protein may not be the right supplement for you.
Pea Protein Dosage
A systematic review and meta-analysis of the literature surrounding pea protein supplementation found that protein intakes of amounts up to 1.6g/kg/day were effective at enhancing changes in muscle strength.
However, any protein intake exceeding that figure didn't induce any more gains, so the recommended dose is up to 1.6 grams of protein per kilo of body weight per day [9].
References
Gorissen SHM, Crombag JJR, Senden JMG, et al. Protein content and amino acid composition of commercially available plant-based protein isolates. Amino Acids. 2018;50(12):1685‐1695.
Li H, Prairie N, Udenigwe CC, et al. Blood pressure lowering effect of a protein hydrolysate in hypertensive rats and humans. J Agric Food Chem. 2011;59(18):9854‐9860.
Girgih AT, Nwachukwu ID, Onuh JO, Malomo SA, Aluko RE. Antihypertensive Properties of a Protein Hydrolysate during Short- and Long-Term Oral Administration to Spontaneously Hypertensive Rats. J Food Sci. 2016;81(5):H1281‐H1287.
Spielmann J, Stangl GI, Eder K. Dietary pea supplementation stimulates bile acid excretion and lowers hepatic cholesterol concentration in rats. J Anim Physiol Anim Nutr (Berl). 2008;92(6):683‐693.
Babault N, Païzis C, Deley G, et al. Pea proteins oral supplementation promotes muscle thickness gains during resistance training: a double-blind, randomized, Placebo-controlled clinical trial vs. Whey protein. J Int Soc Sports Nutr. 2015;12(1):3. Published 2015 Jan 21.
Holt SH, Delargy HJ, Lawton CL, Blundell JE. The effects of high-carbohydrate vs high-fat breakfasts on feelings of fullness and alertness, and subsequent food intake. Int J Food Sci Nutr. 1999;50(1):13‐28.
Smith CE, Mollard RC, Luhovyy BL, Anderson GH. The effect of yellow peas and fibre on short-term food intake, subjective appetite and glycaemic response in healthy young men. Br J Nutr. 2012;108 Suppl 1:S74‐S80.
Pesta DH, Samuel VT. A high-protein diet for reducing body fat: mechanisms and possible caveats. Nutr Metab (Lond). 2014;11(1):53. Published 2014 Nov 19.
Morton RW, Murphy KT, McKellar SR, et al. A systematic review, meta-analysis and meta-regression of the effect of protein supplementation on resistance training-induced gains in muscle mass and strength in healthy adults. Br J Sports Med. 2018;52(6):376‐384.