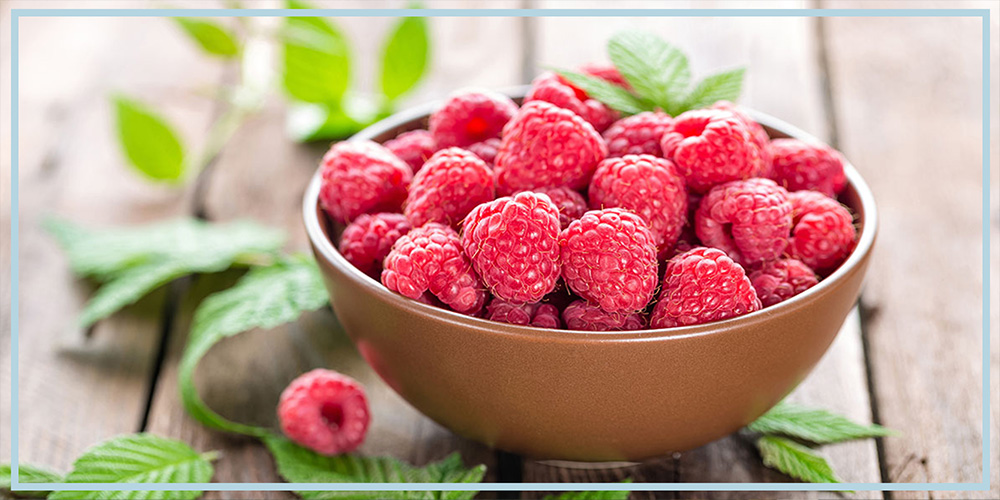 Raspberry ketones: miracle fat burner, or another well marketed fad diet?
A natural compound that gives raspberries their powerful aroma and flavour, raspberry ketone has a long history of use in cosmetics and is often added to soft drinks, ice cream and other processed foods as flavouring. Hailed for its 'miracle fat loss properties' by Dr Oz in 2012, the supplement experienced a surge in popularity and to this day remains to be used by individuals in a bid to shift stubborn fat.
Raspberry ketone has been cited to increase fat breakdown and increase the release of the hormone adiponectin [1]. Adiponectin is released by fat cells and may play a role in regulating metabolism and blood sugar levels, which could facilitate weight loss.
Despite the claims of metabolism boosting properties, conclusive, clear-cut, evidence of these effects in humans is lacking. Often, the claims made have been based on research on rats, or on human tissue. The research is preliminary, and no human studies have been able to replicate the weight loss effects as yet.
When it comes to raspberry ketones in the mass market, take the claims with a grain of salt.
Reported Effects of Raspberry Ketones
1. Encourages Weight Loss
Preliminary studies have signalled a potential weight loss effect.
It has been found to prevent weight gain in the liver and the visceral fat that surrounds organs [2]. This finding has provided the grounding for much of the 'miracle belly fat busting' marketing. Visceral fat is more widely known as the "belly fat". Often not mentioned – this has evidence has only been found in mice.
Similarly, raspberry ketone has been found to help with both appetite suppression and reduction in fat accumulation in rats [3][4]. All promising research, but there has been limited evidence that shows the same effects are replicated in humans.
One of the only human studies into the effects of raspberry ketone as a weight loss aid used a supplement combining caffeine, raspberry ketones, capsaicin, ginger and synephrine [5]. Subjects reduced calorie intake and exercise, and those taking the supplement lost significantly more fat than those who didn't.
It's hard to determine whether the raspberry ketones had a significant effect when used in combination. Caffeine, capsaicin and synephrine all have well evidenced metabolism boosting properties.
In short, the research is promising, but early. We need more studies in humans before we can fully assess the effects of raspberry ketone on weight loss. Unfortunately, not a miracle cure just yet.
2. Cosmetic Benefits
As well as the potential fat-loss benefits, raspberry ketone is often touted for its rejuvenating properties for the skin and hair.
They've been found to combat the signs of ageing when applied directly on the skin. Early research has found that it improved both skin elasticity and hair growth over a prolonged period [6].
Common Supplements that contain Raspberry Ketones
Raspberry ketones are most commonly found as stand-alone capsules or powder, most commonly marketed as fat loss or weight management tools.
More recently, raspberry ketones have been more prevalent in thermogenic supplements. Similar to fat burners, thermogenic supplements are those containing different vitamins and herbal extracts which have been shown to positively influence metabolism. Raspberry ketones are often combined with nutrients such as green tea and caffeine, also "fat-loss" favourites within the fitness industry.
Side Effects of Raspberry Ketone Supplementation
Raspberry ketones are widely regarded as a safe supplement due to their inclusion in every-day food and beverage. If it's flavouring your ice cream, it can't be unsafe, can it? Potentially, yes.
Raspberry ketone dosage is not well researched, while the concentration contained in food and drinks is often less than 2 milligrams, most weight loss supplements contain anywhere between 50 -250 milligrams per dose. These can induce mild symptoms such as:
Feelings of jitteriness
Increased blood pressure
Increased heart rate or palpitations
There isn't enough reliable information to know whether or not raspberry ketone is safe to use while pregnant or breast-feeding: air on the side of caution and avoid. It can also affect blood sugar levels, so should be avoided by those with diabetes aiming to control blood sugar.
Raspberry Ketones Dosage
Due to the lack of human studies, there is no blanket figure for recommended dosage.
Manufacturers recommend dosages of anywhere between 100–400 mg, 1–2 times per day.
References
Park KS. Raspberry ketone increases both lipolysis and fatty acid oxidation in 3T3-L1 adipocytes. Planta Med. 2010;76(15):1654‐1658.
Morimoto C, Satoh Y, Hara M, Inoue S, Tsujita T, Okuda H. Anti-obese action of raspberry ketone. Life Sci. 2005;77(2):194‐204.
Cotten BM, Diamond SA, Banh T, et al. Raspberry ketone fails to reduce adiposity beyond decreasing food intake in C57BL/6 mice fed a high-fat diet. Food Funct. 2017;8(4):1512‐1518.
Morimoto C, Satoh Y, Hara M, Inoue S, Tsujita T, Okuda H. Anti-obese action of raspberry ketone. Life Sci. 2005;77(2):194‐204.
Arent SM, Walker AJ, Pellegrino JK, et al. The Combined Effects of Exercise, Diet, and a Multi-Ingredient Dietary Supplement on Body Composition and Adipokine Changes in Overweight Adults. J Am Coll Nutr. 2018;37(2):111‐120.
Harada N, Okajima K, Narimatsu N, Kurihara H, Nakagata N. Effect of topical application of raspberry ketone on dermal production of insulin-like growth factor-I in mice and on hair growth and skin elasticity in humans. Growth Horm IGF Res. 2008;18(4):335‐344.