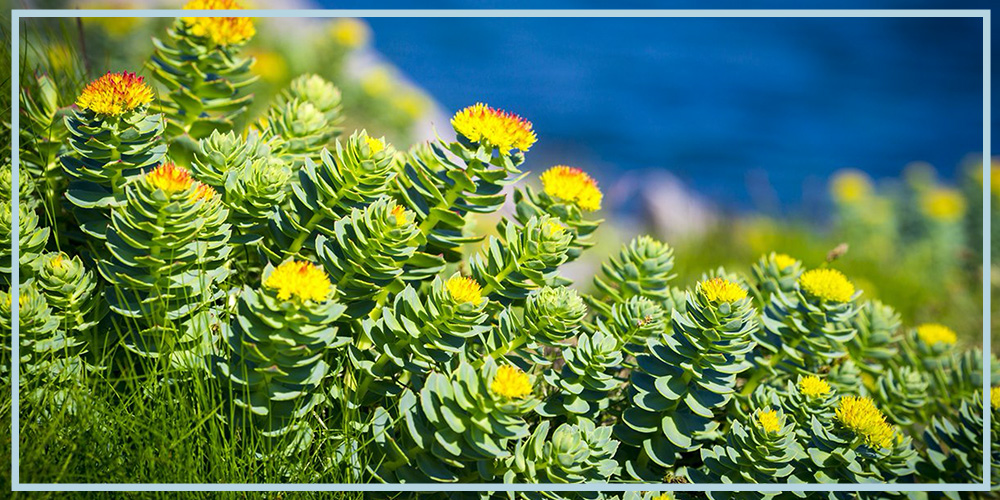 Rhodiola rosea, also known as golden root or rose root, is a plant found in Siberia that grows in abundance in dry, arctic climates. It has been used in historically in traditional medicine to treat depression, fatigue and anxiety, but the explosion of nootropics in modern health and wellness has afforded a growth in the popularity of this supplement in more modern times.
This natural medicine is known as an anti-fatigue agent and adaptogen compound. Adaptogens are natural substances that enhance the body's ability to cope with stress, and therefore can be used to help treat anxiety, mental and physical fatigue, and depression [1]. They may also stimulate serotonin, norepinephrine and dopamine activity, three neurotransmitters vital for healthy emotional and neurological functioning.
Researchers have suggested that supplementing with rhodiola may be beneficial for:
The treatment of depression
Fatigue
Improved exercise performance
While limited research has shown that rhodiola may provide benefits in the treatment or management of each of these conditions, more scientific study is needed to confirm the benefits across wider populations.
Reported Effects of Rhodiola Rosea
1. Cognitive Function
Rhodiola rosea is an adaptogenic nootropic that has been cited to improve cognitive function, enhance memory and learning, and protect the brain. The adaptogenic properties of rhodiola are linked to two of the herb's potent active ingredients — rosavin and salidroside [2]. While the evidence is promising, the quality of the studies to date have been suboptimal and results largely varied.
Some infer positive effects when supplementing daily, including significant improvements in symptoms of stress, such as fatigue, exhaustion, and anxiety. A specific rhodiola extract was able to decrease fatigue and increase a sense of well-being in students taking exams, night-shift workers, and sleep-deprived military cadets [3]. This was also mirrored in a study of individuals with stress-related burnout, taking 400 mg of rhodiola extract daily for 12 weeks improved associated symptoms, including anxiety and irritability [4].
Rhodiola is also reported to enhance energy levels and control how the body responds to stress, both of which can affect brain health, but the clinical evidence to support these assertions is lacking due to the low quality of many trials. Double-blind cross-over studies – the cream of the crop when it comes to scientific evidence – found no effects on mood or cognitive function when supplementing with Rhodilia Rosea [5].
2. Athletic Performance
Given its reputation as an anti-fatigue herb, potential benefits for physical performance have been widely debated. We know rhodiola can reduce cognitive fatigue, but can it reduce physical?
Short answer: kind of.
Research is in the very early stages, but early research is trending towards either a small positive effect or none at all.
A single dose of rhodiola rosea was found to improve endurance exercise performance, reduce the rate of perceived exertion and increase mood while completing it [6].
This effect does not change over time, nor decrease over time, providing the same benefits to performance after one month or one day. At least one study has found changes in free fatty acids and lactate levels suggesting that there might be a peripheral effect as well as cognitive but, ultimately, most benefits seem to be coming from a mood state alteration [7].
In layman's terms, rhodiola is a mood booster. Rhodiola rosea supplementation appears to alter mood state when taken before exercise, improving positive feelings towards exercise while reducing the perception of pain and effort. This, indirectly, can improve endurance performance. For elite athletes, intense training blocks will increase cortisol stress levels. This can damage the hippocampus area of the brain, a key player in circadian rhythms and converting short-term to long-term memory. Adaptogens such as rhodiola can be a useful tool to help get athletes through these stressful work periods. Researchers have shown that rhodiola can improve cognitive function and infer a positive effect on training performance during stressful periods [8].
3. Erectile Dysfunction
One small study has also indicated that the herb may be helpful for treating the symptoms of erectile dysfunction [9]
Twenty-six out of 35 men were given 150 to 200 mg a day for three months and experienced substantially improved sexual function.
More studies are needed to understand the mechanisms by which this happens and to ensure safety.
Common Supplements that Contain Rhodiola Rhosea
Rhodiola supplements are available as tinctures, pills, extracts, and powders — all are believed to be equally effective. Rhodiola rhosea is also often found in nootropic supplements, touted for their ability to increase brain function: smart pills, if you will. These often contain ingredients such as caffeine, l-theanine and l-ytrosine.
When choosing a supplement, it's recommended to choose one that contains a standardized amount of 3 percent rosavins and 1 percent salidrosides, which is the ratio that these compounds naturally occur in the root.
Side Effects of Rhodiola Rosea Supplementation
In general, rhodiola rhosea is well tolerated and safe for healthy people when taken in moderation. Common mild side effects experienced are:
Dizziness
Dry mouth
Excessive saliva production
Rhodiola Rosea Dosage
There is no official recommended dosage, but clinical studies have used doses from 50 to 1500 mg/day with no reports of major adverse effects.
Most commonly used doses that are proposed to be safe range between 200 to 600 mg/day [9].
References
Rhodiola. National Center for Complementary and Integrative Health. Modified September 24, 2017.
Ishaque S, Shamseer L, Bukutu C, Vohra S. Rhodiola rosea for physical and mental fatigue: a systematic review. BMC Complement Altern Med. 2012;12:70. Published 2012 May 29.
Ishaque S, Shamseer L, Bukutu C, Vohra S. Rhodiola rosea for physical and mental fatigue: a systematic review. BMC Complement Altern Med. 2012;12:70. Published 2012 May 29. doi:10.1186/1472-6882-12-70
Kasper S, Dienel A. Multicenter, open-label, exploratory clinical trial with Rhodiola rosea extract in patients suffering from burnout symptoms. Neuropsychiatr Dis Treat. 2017;13:889-898. Published 2017 Mar 22. doi:10.2147/NDT.S120113
Noreen EE, Buckley JG, Lewis SL, Brandauer J, Stuempfle KJ. The effects of an acute dose of Rhodiola rosea on endurance exercise performance. J Strength Cond Res. 2013;27(3):839-847.
Noreen EE, Buckley JG, Lewis SL, Brandauer J, Stuempfle KJ. The effects of an acute dose of Rhodiola rosea on endurance exercise performance. J Strength Cond Res. 2013;27(3):839-847.
Parisi A, Tranchita E, Duranti G, et al. Effects of chronic Rhodiola Rosea supplementation on sport performance and antioxidant capacity in trained male: preliminary results. J Sports Med Phys Fitness. 2010;50(1):57-63.
Darbinyan V, Kteyan A, Panossian A, Gabrielian E, Wikman G, Wagner H. Rhodiola rosea in stress induced fatigue–a double blind cross-over study of a standardized extract SHR-5 with a repeated low-dose regimen on the mental performance of healthy physicians during night duty. Phytomedicine. 2000;7(5):365-371.