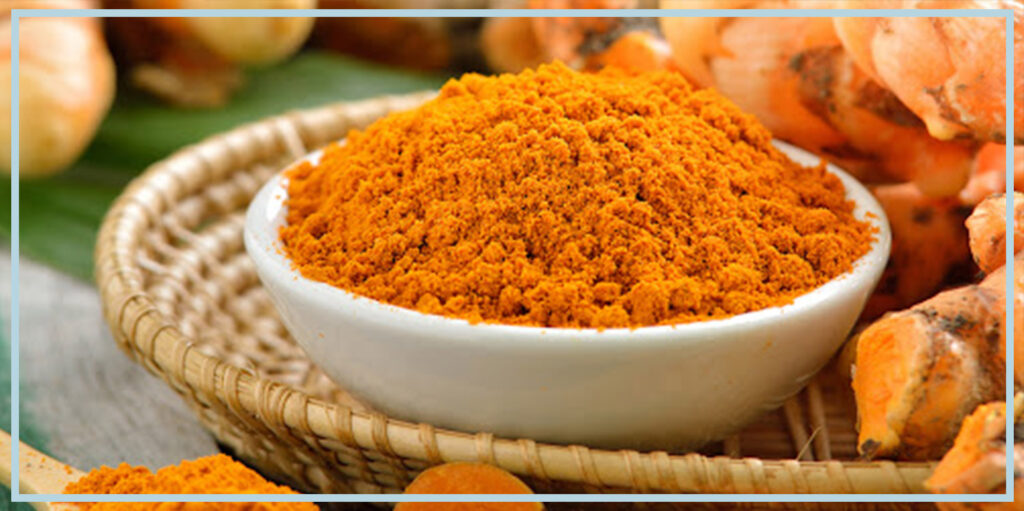 Turmeric (Indian Curry, Curry extract) is a popular Indian spice that has been used in Curry and traditional Ayurvedic medicine for over 3,000 years.
Most of turmeric's reported benefits come from Curcumin, which is its main bioactive compound. However, the spice contains other additional compounds that are suggested to have positive effects on human health.
As a supplement, turmeric is mainly used for the following purposes:
Gut health
Weight loss
Inflammation
Joint health
It's important not to confuse turmeric with curcumin, which is its main bioactive, along with Saffron (Turmeric is sometimes called "Indian saffron").
Reported Effects of Turmeric
1. Helps Suppress Inflammation
For a long time, scientists have linked chronic, low-level inflammation to almost every modern disease.
This includes [1] :
Cancer
Heart Disease
Metabolic Syndrome
Alzheimer's Disease
Anything that helps with inflammation is put under the microscope by scientists to discover its potential in preventing and treating these conditions.
The curcumin in turmeric is one such compound. It appears to strongly reduce inflammation at a cellular level, matching the effectiveness of some pharmaceutical drugs, but without causing side effects. [2, 3]
The main way turmeric reduces inflammation is by blocking a molecule NF-kB, which is believed to be responsible for activating genes linked to inflammation. [4]
2. Increases Antioxidant Capacity of the Body
Many experts agree that oxidative stress is one of the culprits behind aging and chronic diseases.
Oxidative stress is caused by free radicals, unstable molecules missing one electron. These molecules react with our body's vital organic substances, including our DNA, proteins and fatty acids – causing damage to them.
Antioxidants have extra electrons "to spare," donating them to free radicals and making them stable again.
Curcumin in turmeric is a compound shown to help neutralize free radicals due to its antioxidant properties. [5]
In addition, turmeric's compounds also boost the activity of our body's own antioxidants, such as glutathione and superoxide dismutase (Sod). [6]
3. May Lower the Risk of Heart Disease
Active compounds in turmeric are beneficial to heart health. They're suggested to improve the lining of human blood vessels, also known as endothelium. [7]
For years, science has linked endothelial dysfunction with heart disease, high blood pressure, and abnormal blood clotting. [8]
One particular study found that curcumin in turmeric is as effective as exercise in improving endothelial function. Another clinical trial showed that the spice might yield similar positive effects as the drug Atorvastatin. [9, 10]
Another angle at which turmeric benefits heart health is via the reduction of inflammation and oxidative stress, both of which are linked to a higher risk of cardiovascular problems.
4. Helps the Brain Form New Neuronal Connections
One of the main drivers neurogenesis (the birth of new brain cells), is the brain-derived neurotrophic factor (BDNF).
Much like the growth hormone that boosts muscle growth, the BDNF has the same function in your brain. [11]
Low levels of BDNF are seen in people with Alzheimer's, depression, and other mental conditions. Interestingly, science shows that turmeric can help to increase our brain's BDNF levels. [12, 13]
By doing so, it has the potential to fight off many brain conditions and age-related declines in mental function.
Common Supplements that Contain Turmeric
Various forms of turmeric are available to buy over the counter. This includes stores as well as online shops such as Amazon.
Those who prefer curcumin-extract supplements tend to go with Meriva, a patented form of curcumin extract suggested to have 29 times better absorption than a generic curcumin supplement.
For joint pain, many people choose Garden of Life Turmeric.
For those on a budget, Nature Made Turmeric is one of the more popular choices.
Those who prefer liquid-based supplements, tend to go with PuraTHRIVE Liquid Turmeric Extract.
As far as powdered turmeric goes, many people opt for New Chapter's Fermented Turmeric Booster Powder, or Simply Organic Turmeric.
Finally, one of the more popular gummy turmeric supplement is Nordic Naturals Curcumin Gummies.
Side Effects of Turmeric Supplementation
Turmeric and its compounds (e.g. curcumin) are generally seen as safe. For most people, they don't cause serious side effects.
However, taking extremely large doses of these supplements can lead to adverse effects, including [14]:
Kidney stones
Gluten intolerance reactions (some turmeric powders contain wheat, rye or barley flour)
Liver issues
Increased inflammation
It's also important to keep an eye on the quality of the turmeric supplement you're buying. Some turmeric powders have been found to contain high levels of lead, a dangerous neurotoxin. [15]
Turmeric Dosage
Most studies tend to stick to 500-2,000mg of turmeric per day. This is often taken in the form of turmeric extract high in curcumin.
For comparison, the average Indian diet includes around 2,000mg of turmeric per day, which equates to 60-100mg of curcumin.
The same amount of turmeric extract form can pack up to 2,375mg of curcumin per day, which is much higher than what's naturally available.
Generally speaking, turmeric spices contain around 3% curcumin, while turmeric extracts have up to 95% of the compound.
The following doses of turmeric have been used in studies for different purposes:
Osteoarthritis: 500mg of turmeric extract two times per day for 60-90 days.
Elevated cholesterol: 700mg of turmeric extract two times per day for 90 days.
Itchy skin: 500mg of turmeric three times per day for 60 days.
Check the review of our top rated supplement that contains turmeric.
Scientific References
Chen L, Deng H, Cui H, et al. Inflammatory responses and inflammation-associated diseases in organs. Oncotarget. 2017;9(6):7204‐7218. Published 2017 Dec 14. doi:10.18632/oncotarget.23208
Jurenka JS. Anti-inflammatory properties of curcumin, a major constituent of Curcuma longa: a review of preclinical and clinical research [published correction appears in Altern Med Rev. 2009 Sep;14(3):277]. Altern Med Rev. 2009;14(2):141‐153.
Takada Y, Bhardwaj A, Potdar P, Aggarwal BB. Nonsteroidal anti-inflammatory agents differ in their ability to suppress NF-kappaB activation, inhibition of expression of cyclooxygenase-2 and cyclin D1, and abrogation of tumor cell proliferation. Oncogene. 2004;23(57):9247‐9258. doi:10.1038/sj.onc.1208169
Marín YE, Wall BA, Wang S, et al. Curcumin downregulates the constitutive activity of NF-kappaB and induces apoptosis in novel mouse melanoma cells. Melanoma Res. 2007;17(5):274‐283. doi:10.1097/CMR.0b013e3282ed3d0e
Menon VP, Sudheer AR. Antioxidant and anti-inflammatory properties of curcumin. Adv Exp Med Biol. 2007;595:105‐125. doi:10.1007/978-0-387-46401-5_3
Biswas SK, McClure D, Jimenez LA, Megson IL, Rahman I. Curcumin induces glutathione biosynthesis and inhibits NF-kappaB activation and interleukin-8 release in alveolar epithelial cells: mechanism of free radical scavenging activity. Antioxid Redox Signal. 2005;7(1-2):32‐41. doi:10.1089/ars.2005.7.32
Wongcharoen W, Phrommintikul A. The protective role of curcumin in cardiovascular diseases. Int J Cardiol. 2009;133(2):145‐151. doi:10.1016/j.ijcard.2009.01.073
Toborek M, Kaiser S. Endothelial cell functions. Relationship to atherogenesis. Basic Res Cardiol. 1999;94(5):295‐314. doi:10.1007/s003950050156
Akazawa N, Choi Y, Miyaki A, et al. Curcumin ingestion and exercise training improve vascular endothelial function in postmenopausal women. Nutr Res. 2012;32(10):795‐799. doi:10.1016/j.nutres.2012.09.002
Usharani P, Mateen AA, Naidu MU, Raju YS, Chandra N. Effect of NCB-02, atorvastatin and placebo on endothelial function, oxidative stress and inflammatory markers in patients with type 2 diabetes mellitus: a randomized, parallel-group, placebo-controlled, 8-week study. Drugs R D. 2008;9(4):243‐250. doi:10.2165/00126839-200809040-00004
Binder DK, Scharfman HE. Brain-derived neurotrophic factor. Growth Factors. 2004;22(3):123‐131. doi:10.1080/08977190410001723308
Phillips HS, Hains JM, Armanini M, Laramee GR, Johnson SA, Winslow JW. BDNF mRNA is decreased in the hippocampus of individuals with Alzheimer's disease. Neuron. 1991;7(5):695‐702. doi:10.1016/0896-6273(91)90273-3
Xu Y, Ku B, Tie L, et al. Curcumin reverses the effects of chronic stress on behavior, the HPA axis, BDNF expression and phosphorylation of CREB. Brain Res. 2006;1122(1):56‐64. doi:10.1016/j.brainres.2006.09.009
Tang M, Larson-Meyer DE, Liebman M. Effect of cinnamon and turmeric on urinary oxalate excretion, plasma lipids, and plasma glucose in healthy subjects. Am J Clin Nutr. 2008;87(5):1262‐1267. doi:10.1093/ajcn/87.5.1262
Gleason K, Shine JP, Shobnam N, et al. Contaminated turmeric is a potential source of lead exposure for children in rural Bangladesh. J Environ Public Health. 2014;2014:730636. doi:10.1155/2014/730636