Taking A Closer Look At The Popular New Fat-Burning Supplement
The truth of the matter is that exercise doesn't just burn fat, it burns muscle too, especially if you're partial to the odd run, and it can be an absolute nightmare if you're trying to bulk up or build supportive muscle around weak joints.
A properly regimented, carb-rich diet that keeps all your body's fuel sources topped up can reduce this cardio-based muscular deterioration. However, many are often looking for supplements to help shred even more fat and cut their protein loss during exercise to an absolute minimum…enter Animal Cuts.
Animal Cuts is one of the new fat-burning supplements on the block, and we've noticed that it's been growing in popularity across fitness and bodybuilding communities, so we thought we'd put it under the microscope, and see what all the fuss is about.
Will Animal Cuts help us release the beast, or is it all bark and no bite? All will be answered!
Pros And Cons
We realize that you may not have time to take in this entire review, so we condensed our findings into this handy pros and cons section.
Pros
8 separate pills allow you to customize your dosage.
Transparency when it comes to ingredients.
People claim it has helped them burn fat.
Cons
Some users report jitters and sleepless nights.
Users will need to learn about the risks of certain ingredients.
Animal Cuts At A Glance
Animal Cuts is a dietary supplement aimed primarily at those trying to tip the balance on their fat-to-muscle ratio, thereby helping them achieve that truly shredded, Brad-Pit-as-Tyler-Durden sort of physique.
It's composed of all-natural ingredients (always a good sign), and the supplement is split into 8 pills, each tailored to inspire a different and specific physical reaction. These body responses supposedly include cerebral stimulation, a galvanized metabolism, boosted energy levels, and stress reduction.
While 8 pills per supplement is objectively a lot, you have to respect that Animal is doing something differently, as dietary supplements of this ilk usually rely on a single pill or drinkable powder.
It gives the feel of a more scientific and nuanced approach to burning fat, which we imagine is part of the reason Cuts has gained such popularity in a relatively short period. It also enables users to customize their dosage, so, for example, they're not consuming too many stimulants late in the day.
With a bold red and black color scheme and "ANIMAL" banded across the rippling muscles of a flexing adonis-like character, the brand style is a little, shall we say…extra. See for yourself what we're talking about here.
Now, we know this in-your-face approach is probably necessary to compete with other aggressively marketed supplements on the market, but the worry is that, in doing so, they give users an unrealistic impression of the product's efficacy.
Let's take a closer look at the ingredients of Animal Cuts to see if this is indeed the case.
Ingredients
Animal plays its cards pretty close to the chest when it comes to ingredient quantities, but we'll let this slide, seeing as they have to protect their product from imitators in some way.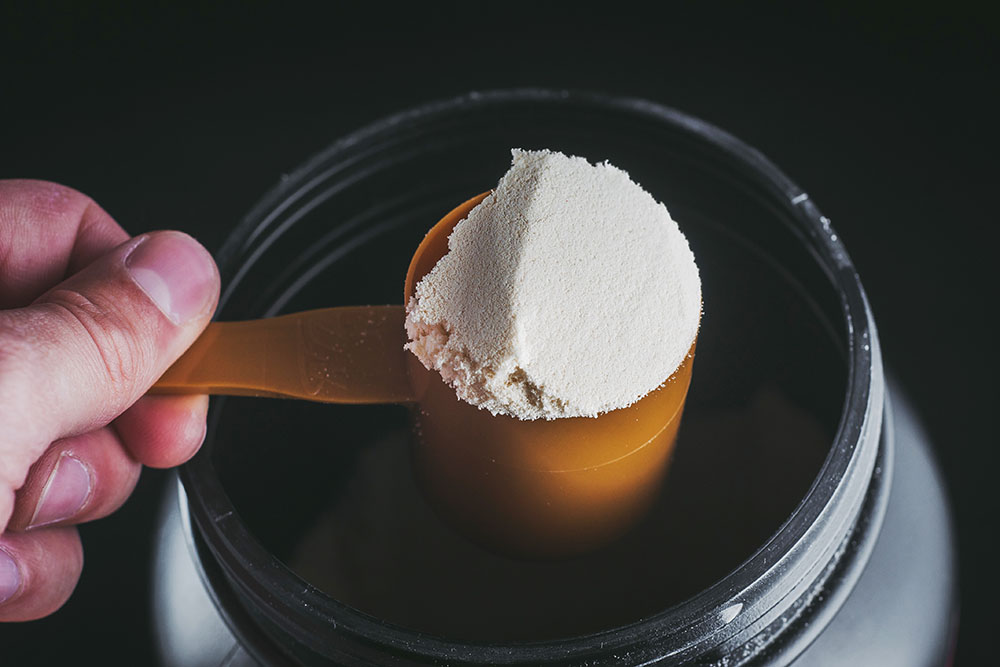 Besides that, Animal exhibits a respectable transparency when it comes to what makes up their supplement. They even break it down pill by pill, so you can make an informed decision on dosage.
Pill No.1: Stimulant (750 mg)
Caffeine Anhydrous (as we're sure you've guessed)
Yerba Mate
Kola Nut
Guarana (essentially more caffeine)
Coleus Forskohlii
Raspberry Ketones
Evodiamine
Looking at this list, it's clear that when the folks over at Animal say stimulant, they really mean it!
Most of these ingredients are central nervous stimulants chosen to help focus the mind and provide tons of energy, so you can smash your exercise regime.
Alongside the stimulants, we have Coleus Forskohlii, Raspberry Ketone, and Evodiamine….classic weight loss supplements said to speed up the breaking down of fat in adipose cells.
So, on the face of it, this seems like a pretty intelligent concoction, but before you scarf down this pill, you should know that caffeine can exacerbate anxiety, and imbibing Yerba Mate frequently over long periods can increase the risk of cancer.
Pill No.2: Metabolic (750 mg)
Green Tea Extract
Coffee Bean Extract
White and Black Tea Extract
Oolong Tea Extract
This is basically just a caffeine extravaganza, and while some of these ingredients (green tea especially) are capable of giving the metabolism a helping hand, they're rarely relied upon exclusively for the job.
Pill No.3: Thyroid
Olive Leaf Extract
L-Tyrosine
Salvia Officinalis
The hormones created by the thyroid gland play a big role when it comes to weight loss and weight gain. If too much of these hormones are produced (hyperthyroidism), weight gain can be difficult. Too little (hypothyroidism), and weight gain is pretty much inevitable.
As such, it makes sense that the creator of a dietary supplement would focus on this area. The only problem is that, as far as we can tell, there are known scientific studies that prove these ingredients are capable of regulating the thyroid gland.
Pill No.4: Water Shedding
Uva Ursi Leaf
Dandelion Root
Hydrangea Root
Buchu Leaf
Juniper Berry
Celery Seed
We have no doubt that these ingredients will help you shed water weight, but here's the thing…it's not really essential. In fact, shedding water weight can often be mistaken for fat burning, so it's likely only been included to emphasize early results and win your confidence.
Pill No.5: Nootropic
DMAE
Cocoa Powder
Bacopa Monniera
Huperzine
For those that don't know, nootropics are designed to enhance cognitive function, which, in our opinion, is another non-essential — we're not studying for a test here; we're just trying to burn some fat.
Pill No.6: Cortisol Inhibiting
Ashwagandha Root Extract
Eleutherococcus Senticosus
Phosphatidylserine
Magnolia Bark Extract
Cortisol, otherwise demonized as "the stress hormone", is indeed linked in some ways to our fitness and weight, so we understand why Animal has dedicated one of their 8 pills to it, but we're not convinced it's helpful.
It's not the cortisol itself that really causes stress, but a disrupted cortisol cycle, so inhibiting it shouldn't be the goal. Cortisol really isn't as evil as people tend to think. It helps control blood sugar levels, regulates our metabolism, and reduces inflammation.
Pill No.7: CCK Boosting
Cha-de-bugre
Apple Pectin
Cinnamon
These ingredients are a great choice for boosting the hormone cholecystokinin, which is known to mildly ease feelings of hunger, a handy addition for those starting a short-term calorie deficit diet.
That said, during our research, we couldn't find much evidence that this pill really helped people deal with hunger in any significant way.
Pill No.8: Bioavailability
Piper Nigrum Extract
Ginger Root
Cayenne
Grapefruit
Quercetin
Naringin
The human body can only absorb a certain amount of nutrients, but with a little bit of help from these ingredients, we can soak up more than usual, ensuring we make the most of the other pills.
Animal Cuts Ingredients — What Do They Do?
Okay, so we've discussed what the pills are made of, but you'll also need to know about the three primary physiological responses they're supposed to induce.
Thermogenic Metabolic Stimulation
Thermogenesis sounds like a very complex topic, but it's really quite simple. It refers to the process of generating heat via the burning of calories and fat.
Appetite Suppression
Appetite suppression is a big draw for a lot of people, as it can be hard breaking unhealthy dietary habits, even if your exercise regime is on point.
While ingredients such as green tea extract and yerba mate are accepted natural appetite suppressants, we feel that Cuts doesn't really dig deep enough in this area, evidenced by the fact that many users claim their appetites were unaltered.
Water Shedding
If you're looking to shed weight fast to make a weigh-in or something like that, then Animal Cuts can absolutely help you do that, but it's important to understand the difference between shedding and actually burning fat.
Are There Any Side Effects?
As long as they're imbibed in moderation, it's unlikely that the ingredients in Animal Cuts will have any adverse effects, especially as you can dodge the pills that don't work in your favor.
However, with the main fat-burning elements relying so heavily on caffeine, it's kind of unavoidable, so you may well experience anxiety and sleeplessness.
Another thing to be mindful of is that consuming all 8 pills at once can be a little hard on the stomach, and may cause mild pain and discomfort.
The Final Verdict
Animal Cuts will help you cut weight, especially in the first few weeks due to the numerous water shedding compounds, but in our eyes, Animal just hasn't done enough with their metabolic pill to truly help you burn fat once the water is gone.
The possible side effects of consuming so many stimulants is another reason we don't feel all that confident recommending it here to you today. Sure, you could just skip the caffeine-heavy pills, but why waste your money on something you're not going to use?
Ultimately, there are better cutting supplements out there with a more comprehensive list of metabolism-boosting ingredients that will be more effective in terms of pure fat burning.
However, Animal hasn't completely let us down. During our research, we came across Animal Flex, their joint-focused supplement that is genuinely helping people with weak and painful joints regain their mobility.
We give Animal Cuts 3/5, but highly recommend checking out Animal Flex for easing joint issues!