Making the most of your gym membership often requires motivation and commitment to a set exercise routine.
Such things are often easier said than done, a single break day won't hurt your gains, but if your routine falls apart and it turns into a break week then it very well might.
Even some of the most committed bodybuilders out there can feel low on energy sometimes, and this is where pre-workout supplements can make a big difference.
Whether you take it only before gym sessions, or as part of your everyday diet, pre-workout supplements are a great way to boost your energy levels and get pumped for pumping iron.
Many of the different supplements out there have similar ingredients, but there are also some crucial differences. Always check the ingredients first, to make sure you get the right supplements for you.
Pre-workout powders and supplements are designed to provide quick energy and boost your endurance.
Not only will you be able to work out for longer, but you will also be able to focus better on your exercise and make the most of every rep.
These supplements don't increase muscle mass by themselves, but instead, make it easier for you to commit to your workout and get the most from every gym session.
This review will be looking at the Total War Pre Workout powder made by Redcon1, providing a breakdown of what is in it and what it can do to help you make those gains.
There are 14 different flavors to choose from including fruity options such as pineapple juice, or strawberry, and Kiwi as well as other, more exotic flavors such as sour gummy bear and Vice City.
Redcon1's Total War Pre-Workout Supplement – Green Apple Flavor
It is a well-known fact that many gym supplements, from protein, shakes to pre-workout powders, don't always taste that great.
We've chosen the green apple flavor, not only because it is palatable, but because the taste actually matches that of a fresh, crispy green apple.
The company promises that this supplement contains clinically-tested doses of every ingredient to ensure you're are getting the best results, with minimal side effects.
The Ingredients
Naturally, before you buy any product, especially a supplement, you should know what is in it first.
Some of the chemicals commonly found in most pre-workout powered can cause negative effects if you take too much.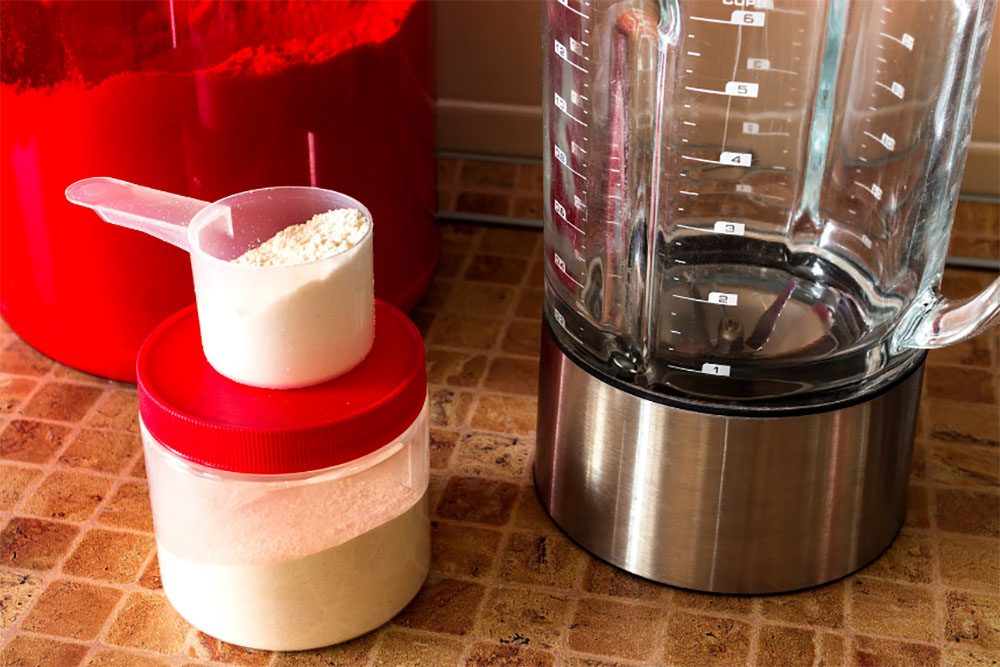 This is why it is always essential to only take the dose specified on the bottle, as exceeding it could abruptly kill your workout before it begins with itchy skin or a stunning headache.
Citrulline Malate
Each scoop of Total War Pre-workout contains 6g of Citrulline Malate, at a 2:1 ratio of L-citrulline to Malic acid. L-citrulline is an amino acid, that helps the body to produce more Nitric Oxide, a compound that widens your blood vessels so your heart can pump more blood and you can do more pumps.
4 grams of L-citrulline is a smaller dose than is present in other pre-workouts, but it is still enough for you to notice the effects.
Malic acid on the other hand it is a substance that contributes to the Krebs cycle, the chemical reaction through which your body produces energy.
Combined, both of these compounds will help you to work out more energetically and for longer periods of time.
Beta-Alanine
If you have taken pre-workout before, or take them regularly, then you will have already experienced the side effects of Beta-Alanine.
This non-essential amino acid can make your skin feel itchy or tingly before your workout, and should only be taken in controlled doses for the right effect.
Thankfully Total War has a moderate, but effective dose of 3.2g per scoop. This compound aids in the production of carnosine which will, in turn, boost your endurance during vigorous exercise.
Caffeine
The main purpose of a pre-workout supplement is to increase your energy and get you ready for exercise. As such, all of them contain caffeine to overcome fatigue and stimulate your body into action.
Total War Pre-workout contains 320mg of active caffeine composed of two different varieties.
First, there is 250mg of caffeine anhydrous, which is a concentrated form of dehydrated caffeine for immediately waking you up and increasing your awareness.
Combined with this are 100mg of Di-caffeine Malate which provides a slower release of energy to prevent the effects from wearing off too fast.
This potent dose is under the recommended daily intake, but you should still probably avoid taking this supplement on top of your morning coffee.
Taurine
If you have ever had an energy drink, you will have encountered Taurine before.
While the scientific community is still debating the effectiveness of Taurine at boosting endurance, it is proven to increase blood flow through vasodilation.
There is 1g of Taurine in Total War, which is more than enough for you to achieve more reps during your workout.
Agmatine Sulfate
This compound is a natural metabolite of the amino acid L-Arginine, which is known to help improve focus and aid in the production of nitric oxide for increased blood flow.
Both of these effects combined will help you stay in the zone and get the most from your exercise routine. Redcon1 has included a moderate, but effective 1g dose of Agmatine Sulfate.
Bioperine
Despite the chemical name, this substance is simply black pepper extract. It is there to help your body absorb all the other ingredients more efficiently so you get the most bang per scoop.
Total war has 10mgs of Bioperine which is more than sufficient to make sure you are absorbing everything else in the mix.
Is It Effective?
While other pre-workout supplements can boast higher doses of some of the above chemicals, Total War's reputation speaks for itself.
Previous versions of this product contained the now illegal chemical DMAA, a form of amphetamine for increasing energy levels, but also potentially the risk of heart attacks.
Judging by the ingredients above, and reviews online, this omission hasn't stopped the formula from doing its job and you can still expect more pumps and overall better exercise from taking this product.
The green apple flavor tastes like the genuine article and is more palatable than many other exercise supplements.
While some may bemoan the lack of creatin, this can be easily acquired from other products on the market, including Redcon1's own Tango creatine powder.
Overall this is a refreshing, easy-to-use pre-workout powder that will significantly increase your energy and focus before hitting the gym.
If you aren't a fan of apple, then the Orange Crush and Strawberry-Mango flavors also come highly recommended.
Pros
A large variety of tasty flavors
Fast-acting for immediate effect
Affordable price
Moderate, but effective doses of all ingredients make this ideal for those new to pre-workout supplements
No DMAA means less risk of heart attacks.
Cons
No Creatin
Less effective for those who frequently take pre-workout supplements as they may have a higher tolerance.
Side Effects
Beta-Alanine and caffeine are both known to have some side effects when taken in excessive amounts, or even normal doses if you are sensitive to either chemical.
These substances can cause itchy skin, dizziness, and even headaches if you take too much.
That said Total War contains lower amounts of both chemicals than other supplements on the market so it is a great place to start if you are nervous about any of these side effects.
You may find if you have taken other supplements, or if you regularly take Total War for a long time, that you will get less of an effect.
This is because your body can become naturally tolerant to certain ingredients such as beta-alanine or caffeine.
To avoid this, Redcon1 recommends that you take this supplement on a rotation of 12 weeks on, 4 weeks off.
This will help naturally lower your tolerance and prevent you from having to take more and more scoops just to have the same boost.
Final Thoughts
Now that you know what is in it, and what side effects it may have, you know everything you need to decide whether Total War is the right product for you.
While seasoned gym veterans may want a stronger mix, Total War pre-workout is a great place to start if you are looking to try these supplements for the first time.
When taking pre-workout powder or pills, always stick to the recommended dose on the container.
It may seem logical that two scoops will offer double the effect, but you may just increase the chance of negative side effects spoiling your workout and possibly your whole day if they are serious enough.
Not only do the various flavors taste great, but this formula provides a balanced yet potent boost to both energy levels and focus.
So if you find yourself lacking the energy for your morning gym session, give it a try and see if Total War pre-workout gives you the pick-up you need to make those gains.