Texas-based fitness company Sculpt Nation is an offshoot of Vince Sant's V-Shred YouTube channel. Sculpt Nation developed their range because so many of their V-Shred fitness clients were asking for supplement advice. Many of their clients were tired of wasting money on big-claiming products that yielded poor results. What's more, some of these products were also potentially dangerous. Read our Sculpt Nation Burn evolved review here.
Sculpt Nation endeavoured to develop a brand that met the exact performance standards they demanded. That way, they would ensure their clients were getting the best ingredients available.
Sculpt Nation involve themselves in every step of the process. From the research to formulation and even the testing. They even undertake third party testing to ensure the best quality for the client.
Their mission is to provide the safest and most effective supplements to help people of all fitness levels reach their goals.
Headquarters: 3100 Technology Drive, Suite 200, Plano, Texas, 75074, USA
Employees: 8
Founder: Vince Sant
Website: https://www.sculptnation.com/
Revenue: $1 million
Sculpt Nation: Popular Products
Top-selling products include Sculpt Nation BCAAs, Sculpt Nation Burn Evolved and Sculpt Nation Burn PM.
Sculpt Nation BCAAs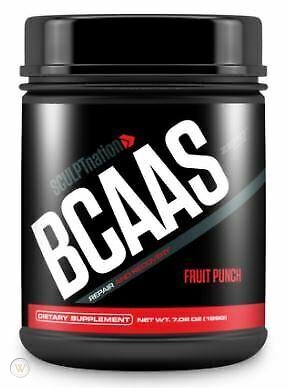 Ingredients
Calcium, L-leucine, L-isoleucine, L-valine, Mineral complex (Aquamin)
BCAAs can help you recover quickly from your workout. They also help prime your muscles before, during, and after exercise.
The minute you begin exercising, your body begins breaking down your muscle tissue. This process can continue for hours or even days after you've finished your workout.
Therefore, if you don't take BCAAs regularly, your gym sessions could potentially work against your body.
If you run low on BCAAs, your body may switch from the anabolic state (muscle-building, fat burning) to the catabolic state (muscle-wasting, fat-gaining).
You can use BCAAs before your workout to ensure your body has the raw materials for protein synthesis as you train. This can prevent muscle loss and promote muscle gain.
Taking BCAAs post-workout stops your body from collapsing into a catabolic state. This helps you produce lean mass and burn fat after your workout.
BCAAs keep your body supplied with essential amino acids. If you're cutting calories to try and lose weight, you may end up losing muscle instead of fat if you don't get enough protein.
Furthermore, extensive research and development have ensured that Sculpt Nation BCAAs is so delicious that you'll even look forward to drinking it each day. It also mixes easily with a spoon, doesn't clump, and is easily absorbed by your body.
Sculpt Nation Burn Evolved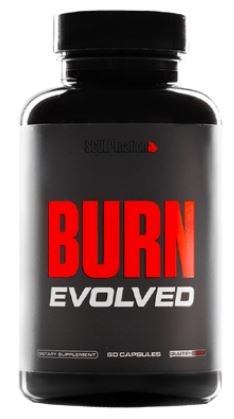 Ingredients
Epigallocatechin, apple cider vinegar, cayenne fruit extract (Capsimax), caffeine, Grains of Paradise seed extract (Paradoxine), yohimbine hydrochloride, raulwolscine.
To incinerate your body fat, and keep it off, you need to unlock your body's natural fat-burning abilities.
Burn Evolved helps your body destroy fat cells on three levels.
First, it helps your body to produce Brown Adipose Tissue (BAT). Most of our body fat is cold, unhealthy white adipose tissue (WAT). However, BAT is blazing hot, and governs thermoregulation.
Children's bodies contain a large proportion of BAT. Initially, scientists believed that only children and the genetically fortunate possessed BAT. However, research has now shown that you can produce BAT at any age by taking the correct nutrients.
Secondly, Burn Evolved increases your metabolic rate. This boosts your ability to use fat as fuel.
Finally, Burn Evolved can also help you liberate the trapped fat within your cells. Burn Evolved then burns the fat in your bloodstream which prevents it settling elsewhere.
Sculpt Nation Burn PM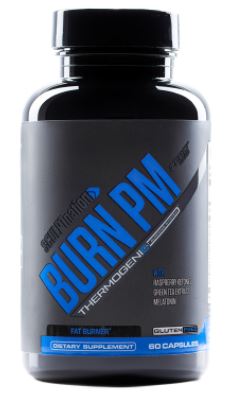 Ingredients
Vitamin D, raspberry ketones, white kidney bean extract, green coffee bean extract, dandelion root powder, L-tryptophan, saffron bulb extract, melatonin, lemon bulb aerial parts extract.
Sculpt Nation Burn PM is a night-time fat burner. It helps you burn fat even while you sleep. Burn PM also contains potent natural ingredients to help you get a great night's sleep.
Sleep is essential for helping you remove the stress-causing, fat-promoting hormone, cortisol.
Thanks to its powerful fat-burners and relaxation agents such as L-tryptophan and melatonin, Burn PM can help you enjoy a deep sleep, boosting your metabolism, and shredding fat 24/7.
Burn PM destroys fat reserves by increasing your levels of the fat-burning hormone leptin. Sleep is essential for your body's leptin production. If you don't produce enough leptin your fat-burning capability can be severely compromised.
Research has shown that lack of sleep increases your levels of cortisol. Cortisol makes you produce fat, especially around your stomach. It's produced when you're stressed and tired. It puts your body into fat-storage mode and increases your appetite and sugar cravings.
Sculpt Nation Founder Vince Sant
Vince Sant is an ISSA certified trainer who co-founded the online fitness brand V-Shred. Sculpt Nation is the supplement-manufacturing offshoot of V-Shred.
He uploaded his first video on YouTube entitled "#1 Six Pack Abs Workout: get SHREDDED Fast!" in January 2015. His most popular video, "The WORST Ab Exercise Ever (STOP THIS TODAY!)" has clocked up more than 4.9 million views to date.
Right now, Vince Sant's V-Shred YouTube channel has more than 807,000 subscribers. His videos have also received more than 57 million views.