We've all been there. You're doing your pre-workout routine, and then it hits: the dreaded itching.
Personally, few things put me off a workout than the itching I know will come during, and I know a lot of people who feel the same way. But why does it happen? And is there any way to prevent it?
Well, prepare to leave the days of itchy faces and scratchy hands behind. The cause of the itching is actually something that can be lessened, if not ditched altogether. "But how?", I hear you ask. Well, as it so often does, science has the answer to your problems.
Why The Itching?
First things first, you don't need to worry if your pre-workout is making you itch. It's very common and completely normal, and there is no evidence that the pre-workout itching is a symptom of any health issues. But to figure out how to stop the pre-workout itches, we need to find out what causes it.
Chances are, your pre-workout is a supplement that comes either as a powder you mix with water, or as a capsule you take with a drink. The cause of the itching is one of the ingredients that are used in these supplements.
Cast your eyes down the ingredients list of your pre-workout, and you will be able to find the culprit – a little thing called beta-alanine.
What Is Beta-Alanine?
Beta-alanine is a common ingredient in pre-workout supplements. It's a natural, non-essential amino acid that aids the muscle's production of carnosine, a protein that can help muscles perform more intensely for longer periods.
Carnosine also reduces the build-up of lactic acid in the muscles, which prevents cramping and fatigue. Pre-workouts are often loaded with beta-alanine as an active ingredient to help your body produce more carnosine so you can exercise longer without getting tired or your muscles aching.
To put it simply, beta-alanine helps stop you from getting worn out so quickly. It's great for high-intensity workouts and can improve the body's muscle mass. It's also a good substitute for caffeine if you don't want to have stimulants in your supplements.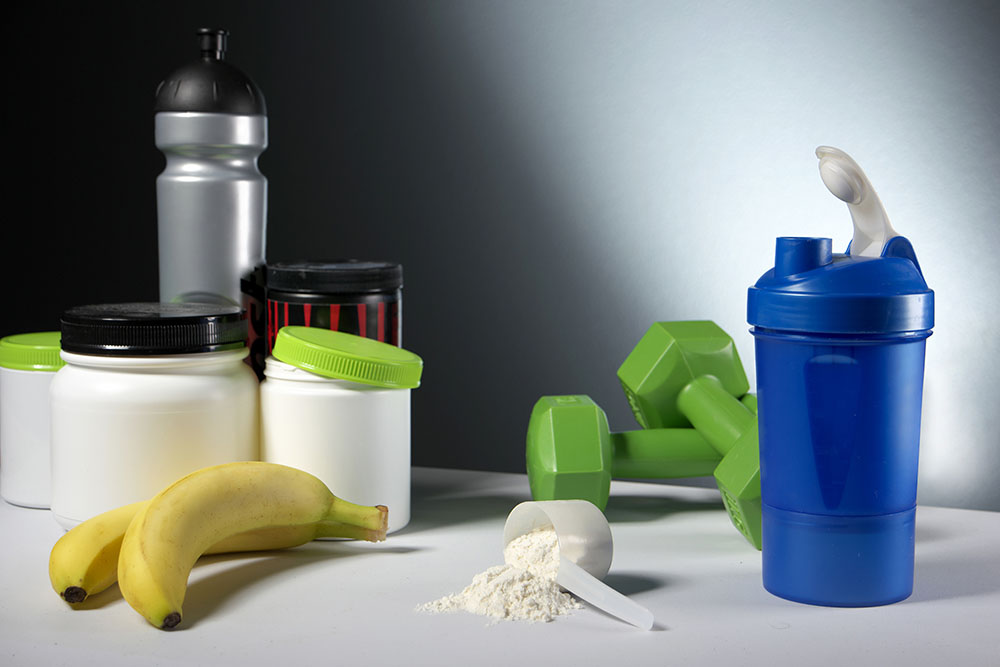 However, beta-alanine also stimulates neurons in the skin that cause tingling or itching, mostly in the face, neck, and the backs of the hands. The itching even has a scientific name – paresthesia, though many have dubbed it the "beta-alanine itch". If you take supplements regularly, you'll be all too familiar with what I'm talking about.
This itching isn't harmful at all (as I said, you don't need to worry), but it can last up to 30 minutes and be pretty uncomfortable. So how can you stop this from happening?
Fear not, because there are ways to lessen, or even completely avoid the itch. Let's take a look at some options.
What Alternatives Are Out There?
If you don't want the itching but still prefer supplements with beta-alanine as an ingredient, it's not a hopeless situation. While the beta-alanine in many instant-release pre-workouts takes effect in around 30-45 minutes, some supplements use a 'sustained-release formula'.
This essentially does what it says on the tin. The beta-alanine is released gradually, so you still get the boost you need; however, a sustained-release formula spreads the release of beta-alanine over an extended period, which can greatly reduce the symptoms of paresthesia so you don't itch as much.
A reduced dose also helps with the itching. Lower levels of beta-alanine in the pre-workout mean that fewer neurons are stimulated in the skin, which leads to less tingling and itching.
This works well if you 'stack' beta-alanine with other supplements. You can get the same effects from other ingredients in many pre-workouts without beta-alanine, so combining both gives you even more energy but less itching.
You can also spread smaller doses of beta-alanine throughout the day. Like many supplements, you'll only really get the full benefit if you take it regularly, even on non-workout days.
Taking the supplements on a regular basis maintains the levels of carnosine in the body so it can adjust. Spreading out doses (especially sustained-release formulas) will keep your levels of carnosine at an optimal level without causing you constant itching.
Alternatively, you can ditch the beta-alanine altogether. Beta-alanine is produced naturally in the body (at much lower levels of course). You can find it in foods like fish and white meats such as chicken, which are great for aiding muscle gain anyway.
Your body doesn't necessarily need extra beta-alanine; in fact, stimulants like caffeine and L-Carnitine are often used in pre-workouts alongside beta-alanine, both of which give that same energy bump for intense exercise.
There are also pre-workouts on the market that don't include any beta-alanine at all. Brands like Organic Muscle and Vega Sport contain no beta-alanine while still giving your body the boost it needs for your workout.
Using pre-workouts like these alongside a good diet means that you can have the same energy a supplement with beta-alanine gives you, without causing any unwanted itching.
Final Thoughts
So now you know what causes your pre-workout itching, and what you can do to prevent it going forwards. There are plenty of options out there, whether you want to reduce your beta-alanine intake or cut it out entirely.
As with all supplements and pre-workouts, it's always important not to take high doses too often to avoid any negative impacts on your health. If you have any concerns about the supplements you take and any side effects you're experiencing, the best thing to do is consult a medical professional.
Maintaining your health is key to getting the most out of your workouts. That said, responsible use of any pre-workout can be a great way to help you get the most out of your exercise.
And with the choices available to you, there's no reason to settle for a pre-workout that gives you grief. Say goodbye to workouts that are plagued by scratchy skin. It's time to stop itching and get back to it!