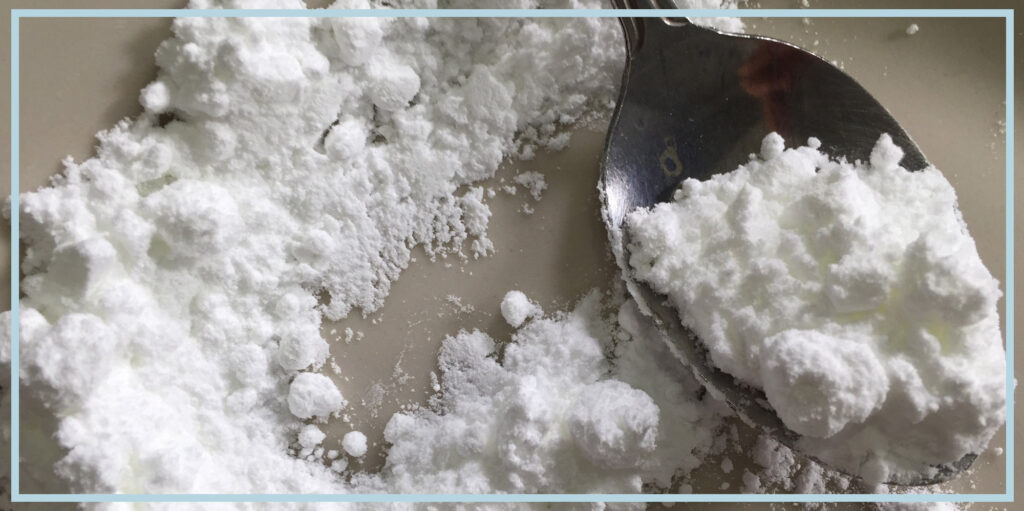 Caffeine is a natural stimulatory compound found in coffee, cacao, and tea.
It stimulates the central nervous system resulting in an increased sense of alertness, energy and focus.
There are many speculations on when coffee was first discovered. Some argue that it was discovered by a Moroccan mystic Ghothul Akbar Nooruddin Abu al-Hasan al-Shadhil. During his travels to Ethiopia, he reportedly saw birds of unusual vigor eating berries. Upon trying the berries himself, he experienced the same vigor.
Caffeinated drinks first hit markets in the late 1800s. Soon after this, energy drinks were introduced.
Today, around 80% of the world consumes some form of caffeine every day. For adults in North America, this number climbs up to 90%.
However, daily caffeine use leads to tolerance, which diminishes a number of caffeine's effects.
Reported Effects of Caffeine
1. Boosts Mental Function
Caffeine works by inhibiting the brain molecule adenosine. This results in elevated levels of other molecules, including dopamine and noradrenaline. [1]
This neurochemical change is suggested to benefit our mood and brain function. One study review showed that 37.5-450mg of caffeine improved alertness, reaction time and short-term recall in participants. [2]
In addition, one study reported a 13% lower risk of depression in people who regularly consume caffeine. [3]
However, more doesn't seem to be better with caffeine. Consuming a second cup of caffeine doesn't appear to boost mood further, unless it's consumed 8 hours after the first cup.
2. Improves Physical Performance
Caffeine can boost how efficiently the body uses energy. It enhances fat burning while at the same time slowing down the utilization of stored muscle glucose – increasing the time to exhaustion. [4]
Caffeine is also shown to enhance muscle contractions. One study reported a 5% increase in endurance performance in participants who consumed caffeine one hour before exercise. [5]
Interestingly enough, caffeine can exert these benefits even at lower doses, such as 1.4mg per pound (3mg/kg) of body weight.
3. Encourages Weight Loss
Due to its ability to stimulate the brain and the CNS, caffeine can boost metabolic rate by 11% and fat burning by 13%.
More specifically, consuming 300mg of caffeine daily can help burn 79 extra calories per day on average. [6]
Although seemingly small, this amount of excess calories leads to the average yearly weight gain of 2.2lbs (1kg) in Americans.
4. Promotes Liver Health and Longevity
Caffeine is a hepatoprotective compound. It can reduce the risk of cirrhosis (liver damage) by up to 84%. In terms of general health, caffeine can slow disease progression, promote longevity and reduce the risk of premature death – especially in women and diabetics. [7]
Additionally, 2-4 cups of coffee per day are shown to reduce the risk of liver cancer by 64% and colorectal cancer by 38%. [8, 9]
Common Supplements that Contain Caffeine
Caffeine can be found in numerous supplements. This includes standalone caffeine pills, which are most commonly used to enhance energy and focus.
However, caffeine is also highly prevalent in so-called "fat burner" supplements, "pre workouts" and "nootropics."
Fat burners are food-based supplements which contain different vitamins and herbal extracts – including caffeine – which have been shown to positively influence weight loss.
Pre workouts, on the other hand, are commonly used to boost exercise endurance and performance.
Meanwhile, nootropics are an increasingly popular form of supplement used to naturally enhance mood and cognitive function.
Side Effects of Caffeine Supplementation
For most people, caffeine consumption shouldn't pose any risks. Caffeine is generally seen as a safe compound, as long as it's consumed in sensible doses (150-300mg per day for most people).
With that being said, caffeine is an addictive compound, and some individuals' genes make them more sensitive to it. Meaning, they need less to experience the effects.
Some common side effects of ingesting more caffeine than you can tolerate include:
Tremors
Insomnia
Anxiety
Restlessness
Irregular heartbeat
Elevated blood pressure
Too much caffeine is also known to lead to headaches and migraines.
If you're pregnant, you should always consult your doctor before making any changes to your lifestyle. This includes adding caffeine to your daily regimen. This is due to the fact that caffeine easily crosses the placenta, which can increase the risk of birth complications.
Lastly, it's worth keeping in mind that much like any other drug, caffeine has interactions with some medications.
People who take antidepressant Luvox or 'muscle relaxant' Zanaflex should stay away from caffeine because these compounds can increase its effects.
Caffeine Dosage
The European Food Safety Authority (EFSA) and the US Department of Agriculture (USDA) consider a daily doses of up to 400mg as safe. This translates to 2-4 cups of coffee. [10]
However, there have been reports of fatal caffeine overdose with single doses of around 500mg caffeine.
Because of this, it's best to limit your caffeine intake to no more than 200mg at one time. For pregnant women, 200mg should be their total daily caffeine limit, according to the American College of Obstetricians and Gynecologists. [11]
Scientific References
Nehlig A, Daval JL, Debry G. Caffeine and the central nervous system: mechanisms of action, biochemical, metabolic and psychostimulant effects. Brain Res Brain Res Rev. 1992;17(2):139‐170. doi:10.1016/0165-0173(92)90012-b
Heckman MA, Weil J, Gonzalez de Mejia E. Caffeine (1, 3, 7-trimethylxanthine) in foods: a comprehensive review on consumption, functionality, safety, and regulatory matters. J Food Sci. 2010;75(3):R77‐R87. doi:10.1111/j.1750-3841.2010.01561.x
Grosso G, Micek A, Castellano S, Pajak A, Galvano F. Coffee, tea, caffeine and risk of depression: A systematic review and dose-response meta-analysis of observational studies. Mol Nutr Food Res. 2016;60(1):223‐234. doi:10.1002/mnfr.201500620
Costill DL, Dalsky GP, Fink WJ. Effects of caffeine ingestion on metabolism and exercise performance. Med Sci Sports. 1978;10(3):155‐158.
Hodgson AB, Randell RK, Jeukendrup AE. The metabolic and performance effects of caffeine compared to coffee during endurance exercise. PLoS One. 2013;8(4):e59561. doi:10.1371/journal.pone.0059561
Rudelle S, Ferruzzi MG, Cristiani I, et al. Effect of a thermogenic beverage on 24-hour energy metabolism in humans. Obesity (Silver Spring). 2007;15(2):349‐355. doi:10.1038/oby.2007.529
Saab, Sammy & Mallam, Divya & Ii, Gerald & Tong, Myron. (2013). Impact of coffee on liver diseases: A systematic review. Liver international : official journal of the International Association for the Study of the Liver. 34. 10.1111/liv.12304.
Bravi F, Bosetti C, Tavani A, Gallus S, La Vecchia C. Coffee reduces risk for hepatocellular carcinoma: an updated meta-analysis. Clin Gastroenterol Hepatol. 2013;11(11):1413‐1421.e1. doi:10.1016/j.cgh.2013.04.039
Li G, Ma D, Zhang Y, Zheng W, Wang P. Coffee consumption and risk of colorectal cancer: a meta-analysis of observational studies. Public Health Nutr. 2013;16(2):346‐357. doi:10.1017/S1368980012002601
Scientific Report of the 2015 Dietary Guidelines Advisory Committee – Health.gov
American College of Obstetricians and Gynecologists. ACOG CommitteeOpinion No. 462: Moderate caffeine consumption during pregnancy. Obstet Gynecol. 2010;116(2 Pt 1):467‐468. doi:10.1097/AOG.0b013e3181eeb2a1