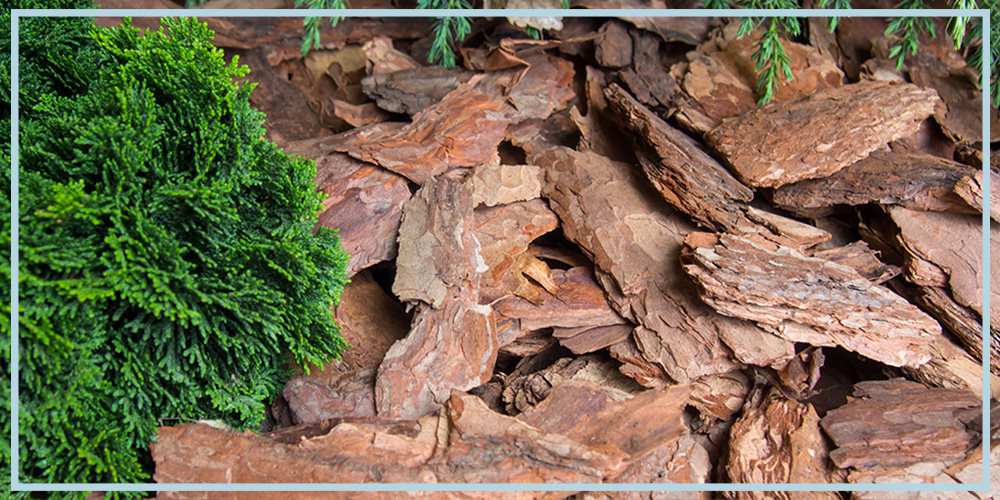 A potent antioxidant, pine bark was originally used by indigenous people of North America as a medicinal herb. French explorer Jacques Cartier reportedly used pine bark extract in 1535 during his expedition as a treatment for scurvy, a condition due to insufficient levels of vitamin C intake.
While we now know that pine bark is a great source of vitamin C, we also know that it contains numerous phytochemicals, flavanols and bioflavonoids, which are powerful antioxidant compounds that provide a wealth of health benefits.
From improving exercise performance and recovery, to boosting antioxidants and fighting off the common cold, the claims almost sound too good to be true (and they probably are).
As yet, clinical human research has yet to provide conclusive, clear-cut, evidence of these effects. Below, we take an unbiased look at this wonder extract.
Reported Effects of Pine Bark
1. Exercise Performance & Recovery
Pine bark extract has been studied extensively in relation to exercise performance, oxidative stress and inflammation following exercise. Research indicates that the extract can provide an increase in endurance performance of trained athletes. It's theorised to do so by improving the time it takes the body to reach a fatigued state by increasing serum NAD+ levels.
One study found that 147 people supplementing with pycnogenol, a patented extract of pine bark, found improvements in running, push-ups, and sit-ups over an 8-week training program. It was also able to enhance swimming, biking, and endurance running times in professional athletes preparing for a triathlon [1].
According to researchers, it may also help prevent the rise in free radicals typically seen after exercise, which are known to cause muscle fatigue and damage [2]. Pine bark extract was found to reduce muscle cramps and pain according to a study of 66 healthy people after 4 weeks. [3]. This is most likely attributed to the high antioxidants contained in pine bark extract.
2. Cognitive Function and Brain Fog
There's also evidence that pine bark extract may be a promising nootropic for specific groups of people. Specifically, these include middle-aged professionals, students, and those suffering from mild cognitive decline, for example brain fog.
A clinical trial found that it may improve cognitive function, mental performance and professional skills after 12 weeks of supplementation. Researchers suggest it may boost sustained attention, mood, and reduce oxidative stress [4]. Similar effects were found in trials in student subjects, and in older people with high oxidative stress [5] [6].
Pycnogenol also improved cognitive function in subjects with mild cognitive impairment. All included participants had subclinical cognitive impairment, which looks like typical brain fog [7].
3. Reduce the Symptoms of Hay fever
Around one fifth of the entire population suffer with hay fever, a common allergic reaction to the pollen from grass, trees and weeds during the early spring and summer months. Symptoms range from irritation, to debilitating, and as such researchers have an interest in the ability of pine bark extract to reduce nose and eye symptoms.
Pycnogenol has been found to reduce hay fever symptoms in clinical trials, as well as significantly limiting IgE antibodies and asthma symptoms [8]
It is important to note that pine bark extract is only effective when taken at least 5 weeks before allergy season. One study suggests that Pycnogenol has no effect when given just 3 weeks beforehand, as it possibly requires a lag time to stabilize the immune response [9].
4. Blood Pressure and Heart Health
It's thought that pine bark extract may potentially lower blood pressure by relaxing blood vessels, reducing free radicals, and lowering inflammation.
According to a meta-analysis 150-200 mg/day for at least 12 weeks significantly reduced both diastolic and systolic blood pressure [10].
A study of 58 people with high blood pressure suggests that even lower doses (100 mg/day) may improve blood vessel health and reduce the markers of high blood pressure after three months [11].
The research is still very early, additional clinical trials on larger populations are required to assess the future implications, but it's promising.
Common Supplements that Contain Pine Bark
Pine bark can be found in various supplements.
Most notably, it can be found as a stand-alone supplement in liquid, capsule or tablet form. It's most often sold as Pycnogenol, a patented version of the herbal extract.
However, due to its potential benefits for cognition, it's becoming more prevalent in nootropics. Nootropics are drugs that are touted to improve cognitive function – smart drugs if you will.
Side Effects of Pine Bark Supplementation
There are little to no known side effects to pine bark supplementation for healthy adults when consumed in moderate amounts. For most, it should pose no risks, but mild side effects may include:
In theory, pine bark may lower blood pressure and blood sugar level, for that reason, you should be careful taking pine bark if you have hypertension or diabetes.
Pine Bark Dosage
There is no current recommended dosage of pine bark as it is not approved by the FDA. Manufacturers have established doses based on trial and error, and therefore it should be introduced slowly and gradually as a supplement.
The dosage in most clinical studies varied between 50-360 mg/day. The standard dose appears to be 100-200 mg/day.
References
Vinciguerra G, Belcaro G, Bonanni E, et al. Evaluation of the effects of supplementation with Pycnogenol® on fitness in normal subjects with the Army Physical Fitness Test and in performances of athletes in the 100-minute triathlon. J Sports Med Phys Fitness. 2013;53(6):644-654.
Belviranli M, Okudan N. Well-Known Antioxidants and Newcomers in Sport Nutrition: Coenzyme Q10, Quercetin, Resveratrol, Pterostilbene, Pycnogenol and Astaxanthin. In: Lamprecht M, editor. Antioxidants in Sport Nutrition. Boca Raton (FL): CRC Press/Taylor & Francis; 2015. Chapter 5.
Vinciguerra G, Belcaro G, Cesarone MR, et al. Cramps and muscular pain: prevention with pycnogenol in normal subjects, venous patients, athletes, claudicants and in diabetic microangiopathy. Angiology. 2006;57(3):331-339.
Belcaro G, Luzzi R, Dugall M, Ippolito E, Saggino A. Pycnogenol® improves cognitive function, attention, mental performance and specific professional skills in healthy professionals aged 35-55. J Neurosurg Sci. 2014;58(4):239-248.
Luzzi R, Belcaro G, Zulli C, et al. Pycnogenol® supplementation improves cognitive function, attention and mental performance in students. Panminerva Med. 2011;53(3 Suppl 1):75-82
Belcaro G, Dugall M, Ippolito E, Hu S, Saggino A, Feragalli B. The COFU3 Study. Improvement in cognitive function, attention, mental performance with Pycnogenol® in healthy subjects (55-70) with high oxidative stress. J Neurosurg Sci. 2015;59(4):437-446.
Hosoi M, Belcaro G, Saggino A, Luzzi R, Dugall M, Feragalli B. Pycnogenol® supplementation in minimal cognitive dysfunction. J Neurosurg Sci. 2018;62(3):279-284.
Ross SM. Allergic Rhinitis: A Proprietary Extract of Pinus pinaster Aiton (Pycnogenol) Is Found to Improve the Symptoms Associated With Allergic Rhinitis. Holist Nurs Pract. 2016;30(5):301-304.
Wilson D, Evans M, Guthrie N, et al. A randomized, double-blind, placebo-controlled exploratory study to evaluate the potential of pycnogenol for improving allergic rhinitis symptoms. Phytother Res. 2010;24(8):1115-1119.
Zhang Z, Tong X, Wei YL, Zhao L, Xu JY, Qin LQ. Effect of Pycnogenol Supplementation on Blood Pressure: A Systematic Review and Meta-analysis. Iran J Public Health. 2018;47(6):779-787.
Liu X, Wei J, Tan F, Zhou S, Würthwein G, Rohdewald P. Pycnogenol, French maritime pine bark extract, improves endothelial function of hypertensive patients. Life Sci. 2004;74(7):855-862.