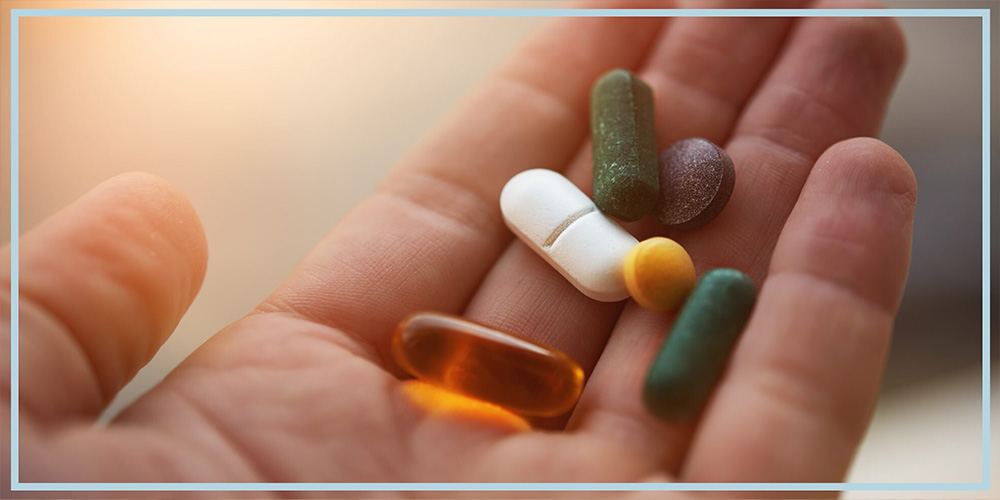 Vitamin B12 is an essential nutrient vital for keeping nerves healthy, supporting the production of red blood cells and maintaining optimal energy levels.
The body cannot generate the vitamin by itself, so it's important we ensure we are getting enough from our diet, and if not, supplementing.
Also known as cobalamin, B12 is found naturally in animal products, such as meat and dairy. For most adults, the recommended daily intake is 2.4mcg, and hitting this can benefit your body and mind in impressive ways.
From boosting energy, to improving memory and helping heart disease, it's crucial that you are getting enough of this vital vitamin.
Reported Effects of Vitamin B12
1. Increased Energy and Focus
A deficiency in B12 has been associated with memory loss, especially in the older generation. This may be due to the role the vitamin plays in preventing brain atrophy, which is the loss of neurons in the brain, often associated with dementia.
In studies on subjects with early-stage dementia, a combination of vitamin B12 and omega-3-fatty acid was able to slow mental decline, even if only marginally [1].
We know that lower vitamin B12 levels can contribute to poor memory performance, so it's valid to assume that supplementing could potentially improve memory.
2. Improve Mood
Vitamin B12 plays a vital role in synthesising and metabolising serotonin, a chemical responsible for regulating mood.
This has been supported with studies showing that those with depression who were treated with antidepressants and B12 were more likely to show improved symptoms, than those who were treated with antidepressants alone [2]
A deficiency is also associated with a significant increase in risk of severe depression.
3. Boost Energy Levels
Vitamin B12 acts as an enzyme cofactor, meaning it helps to boost your body's energy production.
At the moment, there is no evidence to suggest that vitamin B12 supplements can facilitate an energy boost in individuals with normal levels of B12.
What it can do, is improve energy levels in those who are slightly deficient in the vitamin [3]. One of the earliest signs of vitamin B12 deficiency is fatigue or lack of energy.
4. Support Healthy Skin, Hair and Nails
Given vitamin B12's role in cell production, adequate levels of this vitamin are needed to promote healthy hair, skin and nails.
In fact, low B12 levels can cause various dermatologic symptoms, including hyperpigmentation, nail discoloration and hair changes [4].
Supplementing with the vitamin has been shown to improve dermatologic symptoms in people with a deficiency.
However, once again, if you're well-nourished and not deficient in this vitamin, taking a supplement is unlikely to have any effect.
Common Supplements that Contain Vitamin B12
Vitamin B12 can be found in various supplements. Most commonly, it's found as a stand-alone supplement in capsule form.
It's also found in most multi-vitamins targeted towards vegan consumers. As the vitamin is most commonly found in animal products, it may be difficult for vegans to get enough through their diet alone.
Side Effects of Vitamin B12 Supplementation
In general, it is well tolerated and safe for healthy people. Common mild side effects experienced are:
headaches
itching
nervousness and anxiousness
Vitamin B12 Dosage
The recommended daily intake for B12 for those over the age of 14 is 2.4 mcg [4].
This will be significantly less than the dose noted on any supplements: this is because the body absorbs a very small percentage of the vitamin from supplements, around only 2%.
References
Köbe T, Witte AV, Schnelle A, et al. Vitamin B-12 concentration, memory performance, and hippocampal structure in patients with mild cognitive impairment. Am J Clin Nutr. 2016;103(4):1045‐1054.
Syed EU, Wasay M, Awan S. Vitamin B12 supplementation in treating major depressive disorder: a randomized controlled trial. Open Neurol J. 2013;7:44‐48. Published 2013 Nov 15.
Huijts M, Duits A, Staals J, van Oostenbrugge RJ. Association of vitamin B12 deficiency with fatigue and depression after lacunar stroke. PLoS One. 2012;7(1):e30519.
https://ods.od.nih.gov/factsheets/VitaminB12-HealthProfessional/