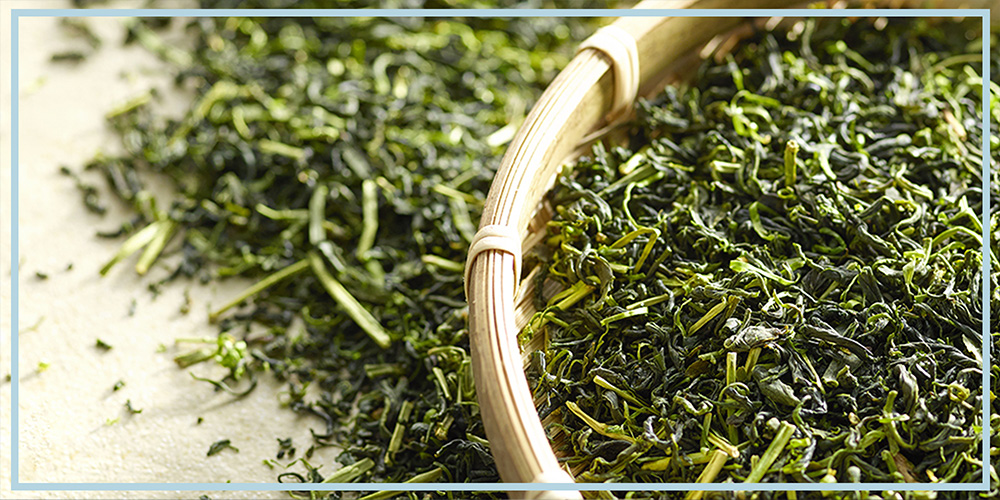 Globally consumed and hailed for its health benefits for centuries, green tea is cited as the universal super-blend drink. Often soaked in boiling water and drank as a tea, it has been implicated in benefiting almost every organ system in the body.
The beneficial effects of green tea are attributed to polyphenol content, which account for up to 30% of the dry weight of tea leaves. Most of the green tea polyphenols are flavanols, commonly known as catechins. Natural antioxidants with powerful medicinal properties, catechins exhibit a wide range of therapeutic properties that can play a role in treating cardiovascular and metabolic diseases. [1].
Despite the claims of cardio protection, anti-obesity, anti-diabetic, liver protective properties and a quick-fix weight loss tool, clinical human research has yet to provide conclusive, clear-cut, evidence of these effects.
When it comes to green tea across the mass market, these claims should be taken with a grain of salt.
Reported Effects of Green Tea
1. Encourages Weight Loss
If you look at the ingredients list for almost any fat burning supplement, there's a high chance you'll find an extract of green tea listed. A Google search for 'green tea fat loss' will return over 69 million results. It's not without some promising evidence.
Research has indicated that it can increase fat burning and metabolic rate. In a study involving healthy men, green tea extract increased fat oxidation by 17%, compared with those taking a placebo [2].
Despite these findings, other studies have found no significant improvement and it's safe to say that more research is needed to accurately deduce the effects of the supplement on fat loss.
2. Cardiovascular Disease
Studies have suggested that when paired with a low saturated fat diet, the use of green tea supplements may help to lower cholesterol.
When using a subject group of adults with mildly to moderately elevated cholesterol levels, those who took a 375 mg an extract in capsule form for 12 weeks had a greater decrease in LDL ("bad") cholesterol than participants who were given a placebo [3]
This is supported by a 2011 meta-analysis that found that consuming green tea, either as a beverage or in capsule form, was linked to significant but modest reductions in cholesterol [4]. Early research also suggests that green tea extract may reduce the damage to artery and vein walls in individuals with high cholesterol.
3. Improved Cognitive Function
You may have heard tea enthusiasts claim that it keeps them alert and focused. This is no placebo effect, some research points towards a clinical boost in brain function. The key reason for this is the caffeine content; a known stimulant.
Green tea doesn't contain quite as much as coffee, just enough to produce a response without the diminishing effects associated with too much caffeine. Caffeine blocks adenosine, an inhibitory neurotransmitter. By doing so, it increases the firing of neurons and the concentration of neurotransmitters such as dopamine and norepinephrine [5].
Research has consistently shown that optimal amounts of caffeine can improve brain function, including memory, reaction time and mood [6].
Green tea also contains the amino acid L-theanine, which increased the activity neurotransmitter GABA, inducing anti-anxiety effects [7]. Together, the two can stabilise energy while allowing for greater levels of productivity.
Common Supplements that Contain Green Tea
Green tea extract can be found in various supplements. Most notably, it can be found in stand alone capsules, which are most commonly marketed either as an all-in-one antioxidizing caffeine boost, or as a weight management aid.
However, the extract is also highly prevalent in "fat burner" and "nootropic" supplements. Fat burners are supplements which contain different vitamins and herbal extracts which have been shown to positively influence weight loss. Nootropics, on the other hand, are an increasingly popular form of supplement used to naturally enhance mood and cognitive function.
Side Effects of Green Tea Supplementation
There are little to no known side effects to green tea supplementation for healthy adults when consumed in moderate amounts – moderate defined as around 8 cups per day. For most, it should pose no risks.
Consideration should be given to the caffeine content, which itself has been associated with side effects such as:
Anxiety
Increased heart rate
Increased blood pressure
Dizziness
Common side effects may also include stomach upset and constipation.
Green Tea Dosage
The recommended dosage of sits at between 250-500mg per day, an amount that can comfortably obtained from around 3-5 cups.
The European Food Safety Authority have been unable to determine an upper-limit for green tea dosage, but have stated that there is no evidence of hepatotoxicity consuming 800mg EGCG/day for up to 12 months.
References
Eng QY, Thanikachalam PV, Ramamurthy S. Molecular understanding of Epigallocatechin gallate (EGCG) in cardiovascular and metabolic diseases. J Ethnopharmacol. 2018;210:296‐310.
Michelle C Venables, Carl J Hulston, Hannah R Cox, Asker E Jeukendrup, Tea extract ingestion, fat oxidation, and glucose tolerance in healthy humans, The American Journal of Clinical Nutrition, Volume 87, Issue 3, March 2008, Pages 778–784
Maron DJ, Lu GP, Cai NS, et al. Cholesterol-lowering effect of a theaflavin-enriched green tea extract: a randomized controlled trial. Arch Intern Med. 2003;163(12):1448-53.
Zheng XX, Xu YL, Li SH, Liu XX, Hui R, Huang XH. Green tea intake lowers fasting serum total and LDL cholesterol in adults: a meta-analysis of 14 randomized controlled trials. Am J Clin Nutr. 2011;94(2):601‐610.
Nehlig A, Daval JL, Debry G. Caffeine and the central nervous system: mechanisms of action, biochemical, metabolic and psychostimulant effects. Brain Res Brain Res Rev. 1992;17(2):139‐170.
Ruxton, C.H.S. (2008), The impact of caffeine on mood, cognitive function, performance and hydration: a review of benefits and risks. Nutrition Bulletin, 33: 15-25.
Nathan PJ, Lu K, Gray M, Oliver C. The neuropharmacology of L-theanine(N-ethyl-L-glutamine): a possible neuroprotective and cognitive enhancing agent. J Herb Pharmacother. 2006;6(2):21‐30.
EFSA ANS Panel (EFSA Panel on Food Additives and Nutrient Sources added to Food), Younes, M, Aggett, P, Aguilar, F, Crebelli, R, Dusemund, B, Filipič, M, Frutos, MJ, Galtier, P, Gott, D, Gundert‐Remy, U, Lambré, C, Leblanc, J‐C, Lillegaard, IT, Moldeus, P, Mortensen, A, Oskarsson, A, Stankovic, I, Waalkens‐Berendsen, I, Woutersen, RA, Andrade, RJ, Fortes, C, Mosesso, P, Restani, P, Arcella, D, Pizzo, F, Smeraldi, C and Wright, M, 2018. Scientific Opinion on the safety of green tea catechins. EFSA Journal2018;16(4):5239, 89 pp.