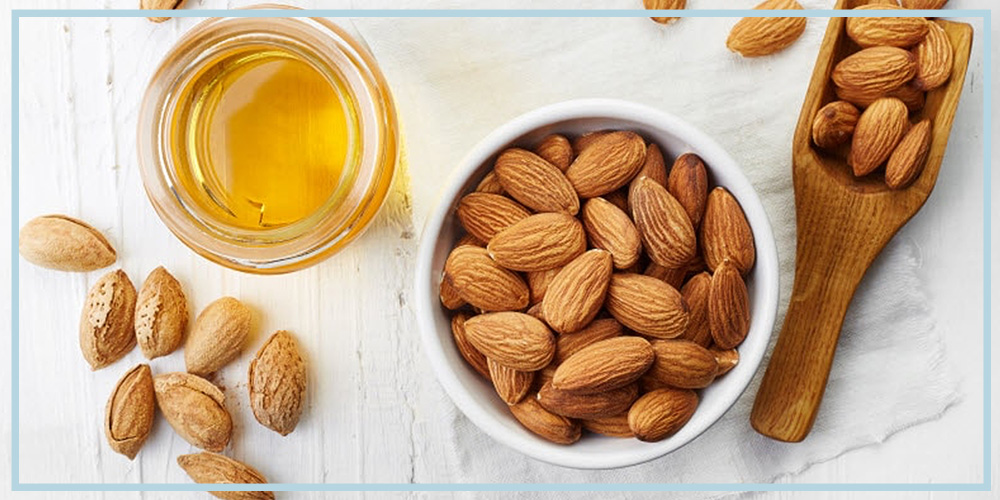 Magnesium is essential for hundreds of metabolic processes and other important functions in the body. Found in the earth, sea, plants animals and humans, it's the second most abundant mineral in the body.
From producing energy, to supporting muscle and nerve function, without magnesium it would be impossible for the body to function [1]. The adult body contains around 25g of magnesium, around 60% of which can be found in the bones, while the rest is in muscles, soft tissue and blood.
Despite the pivotal role magnesium plays in energy production, dietary intakes of magnesium have declined to less than half of those recorded 100 years ago and continue to fall. Nearly 48% of Americans aren't getting enough [2].
Falling short on your magnesium consumption in the short-term isn't detrimental, as the kidneys slow the excretion process to maintain the stores. In the long-term, a severe magnesium deficiency can be associated with debilitating health problems.
It's not uncommon to see magnesium supplements marketed as super-pills with the ability to heal a long list of ailments. Muscle tension, low energy, trouble sleeping, PMS? You name it, magnesium has probably been cited to fix it. But is there evidence to support the claims?
Reported Effects of Magnesium
1. Improve Electrolyte Balance
Calcium and magnesium both play a vital role in controlling muscle activity. Magnesium helps with relaxation, while adversely calcium contributes to contraction. Any imbalance in the respective levels may lead to muscle cramps or spasms [3].
Magnesium is also vital for potassium levels. Potassium cannot cross the cell membrane by itself – magnesium must be present for it to enter your cells. Without it, your body cannot absorb and use potassium. Potassium plays a vital role in muscle contraction, and low levels can lead to weakness, cramps, and fatigue.
Studies have shown that by increasing magnesium in your diet and preventing electrolyte imbalances, it is possible to improve performance in the gym [4].
2. Improve Sleep
Magnesium regulates the production of melatonin, a hormone that guides the body's sleep-wake cycle. It also appears to increase the brain levels of gamma-aminobutyric acid (GABA), which is a brain messenger known for its calming effects [5].
Studies have shown that increased intake can help to optimise the quality and duration of sleep [6]. It's also thought that a magnesium deficiency may lead to behavioural and psychological changes such as anxiety, aggression, and stress, all of which are known to negatively affect our sleep.
Although the findings are promising, it is worth remembering that these are often limited to subjects with a known magnesium deficiency. More work needs to be done to determine just how effective increased supplementation will for individuals with 'normal' levels.
3. May Improve Mood
Magnesium plays a critical role in brain function and mood regulation. Low levels are linked to increased risk of depression and anxiety.
One analysis in over 8,800 people found that those with the lowest intake had a 22% greater risk of depression versus those with the highest [7].
Other research has been inconclusive as to whether a deficiency can be linked with causation, but nonetheless supplementing with this mineral may help reduce symptoms of depression. In some cases, the results are dramatic.
In a randomized controlled trial in depressed older adults, 450 mg daily improved mood as effectively as an antidepressant drug [8]. Given the stigma around antidepressants and the psychological barriers to treatment they can occasionally present, Magnesium may offer an opportunity for individuals who are reluctant to commit to antidepressants.
Common Supplements that Contain Magnesium
Magnesium has many forms.
It can be taken orally, in a pill or powder form, or more obscurely, it can be absorbed topically through the skin.
Epsom salts, for example, can be absorbed through the skin when dissolved in a bath. FYI, no clinical trials have confirmed the benefits of magnesium absorption in the tub, but the skin does absorb well, so the theory is there. It almost certainly won't treat depression, but a 20-minute soak in can reduce muscle soreness and help you relax, win win.
More commonly used, supplements are available in pill or powder form and are readily available. These can be consumed as stand-alone supplements, or as part of a daily multi-vitamin, often combined with Vitamin B6 and B12.
Side Effects of Magnesium Supplementation
Magnesium is generally well tolerated by healthy adults when taken in moderation. It is almost impossible to overdose on dietary consumption, as levels are well controlled by the kidney. In some people mild side effects may include:
Stomach upset
Nausea
Vomiting
Diarrhea
Very large doses can induce serious side effects such as irregular heartbeat, low blood pressure and confusion.
It also may interact unfavourably with certain medications, particularly diuretics and antibiotics.
Magnesium Dosage
Currently, the recommended daily intake of magnesium is 400-420mg per day for men, and 320 -360mg per day for women, dependent on age [9].
A diet high in magnesium will include healthy whole foods like nuts, seeds and legumes, while it's entirely possible to hit the recommended daily intake through diet alone, most modern diets are low in these foods and supplementation is often more convenient.
Recommended doses of supplements range from 200-400mg per day, so these are an easy way to ensure you're hitting your daily recommended intake. There is suggested upper tolerable limit of 350mg per day for supplements, above this the potential for unwanted digestive side effects is drastically heightened [9].
References
de Baaij JH, Hoenderop JG, Bindels RJ. Mg in man: implications for health and disease. Physiol Rev. 2015;95(1):1‐46.
Rosanoff A, Weaver CM, Rude RK. Suboptima-magnesium status in the United States: are the health consequences underestimated?. Nutr Rev. 2012;70(3):153‐164.
D'Angelo EK, Singer HA, Rembold CM. Mg relaxes arterial smooth muscle by decreasing intracellular Ca2+ without changing intracellular Mg2+. J Clin Invest. 1992;89(6):1988‐1994.
Zhang Y, Xun P, Wang R, Mao L, He K. Can Mg Enhance Exercise Performance?. Nutrients. 2017;9(9):946. Published 2017 Aug 28.
Poleszak E. Benzodiazepine/GABA(A) receptors are involved in magnesium-induced anxiolytic-like behavior in mice. Pharmacol Rep. 2008;60(4):483‐489.
Abbasi B, Kimiagar M, Sadeghniiat K, Shirazi MM, Hedayati M, Rashidkhani B. The effect of mg supplementation on primary insomnia in elderly: A double-blind placebo-controlled clinical trial. J Res Med Sci. 2012;17(12):1161‐1169.
Tarleton EK, Littenberg B. Mg intake and depression in adults. J Am Board Fam Med. 2015;28(2):249‐256.
Barragán-Rodríguez L, Rodríguez-Morán M, Guerrero-Romero F. Efficacy and safety of oral mg supplementation in the treatment of depression in the elderly with type 2 diabetes: a randomized, equivalent trial. Magnes Res. 2008;21(4):218‐223.
https://ods.od.nih.gov/factsheets/Magnesium-HealthProfessional/