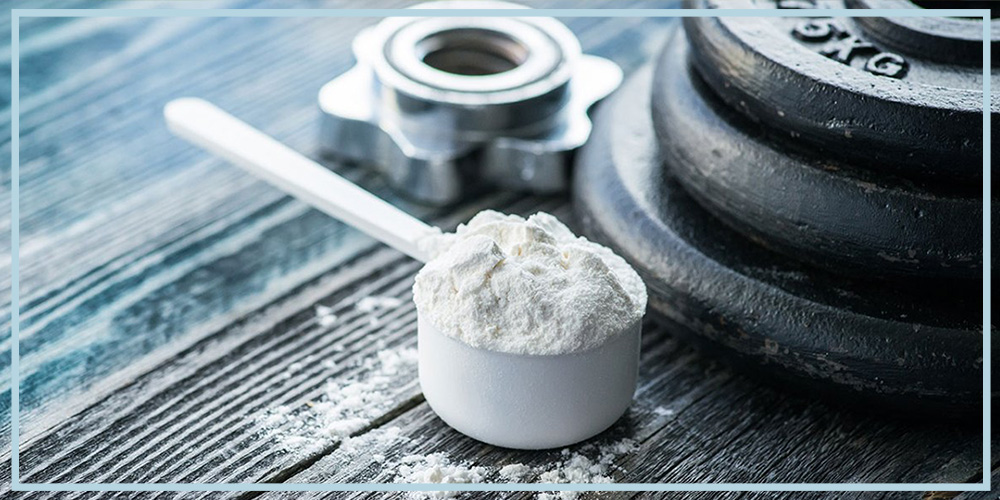 Taurine is one of the most abundant amino acids in the human body, found in the brain, retina, muscle tissue, and organs. It's classed as a semi-essential nutrient and is known to serve a wide variety of functions in the central nervous system (CNS), most notably cell protection. The body can be damaged if it lacks taurine, especially our CNS, development, kidneys, and eyes [1].
There have been plenty of studies into taurine and the treatment of muscle diseases, CNS disorders, and cardiovascular diseases. The results are especially promising in treating and preventing congenital heart failure. The benefits of taurine supplementation for the body is through various mechanisms, including antioxidation, energy production, neuromodulation, and homeostasis. [2]
Despite common belief, this amino acid is not extracted from bull urine or bull semen. The name is derived from the Latin word taurus, which means bull, which may be the source of the confusion.
As a naturally occurring substance with very few adverse side effects that plays fundamental role in function of most cells in the body, scientists, athletes, and doctors are extremely hopeful about the future uses of the wonder molecule.
Reported Effects of Taurine
1. Improve Athletic Performance
Taurine is famous for being one of the key ingredients to many famous energy drinks, and one study tried to determine whether or not taurine-enriched sports drinks positively affects athletic performance. [5] The athletes given the sports drink had lower heart rates after a sub-maximal cycling exercise, and the study concluded that the enriched sports drinks had a positive effect on performance because of the hormonal responses they induced.
In one eight-week study on triathletes, supplementation effectively increased taurine plasma levels and decreased oxidative stress markers. [3] In other words, it was able to prevent oxidative stress in athletes. While the researchers recommend more studies, supplementation shows promise to help athletes recover from exercise and reduce muscle damage. 
Another study from 2017 on the effects of taurine on exercise recovery concluded that taking supplements twice daily following exercise-induced muscle damage may improve muscle recovery [4].
2. Reduce Heart Disease
Heart disease and heart failure are some of the most prevalent killers in our society, and scientists are always eager to find supplements and drugs to help improve our heart health.
Taurine shows plenty of promise when it comes to the way it affects the heart.
 A review from 2008 addressing the potential beneficial effects of taurine for congestive heart failure found a wealth of experimental information and some clinical information suggesting that it could help fight cardiovascular disease [6].
One clinical trial on patients with heart failure showed that a 500mg supplementation three times a day for two weeks successfully and significantly reduced the cardiovascular function parameters following exercise [7]. The researchers concluded that taurine improves cardiac function, as well as functional capacity in patients with heart failure.
3. Effective Diabetes Treatment
Taurine also shows promise when it comes to treating diabetes.
In one study investigating the relationship between taurine and diabetic complications, researchers found that taurine levels are not only important in the development of diabetes but also has importance in the progression of the disease and the subsequent complications [8].
A review into the effects of taurine on diabetes found that it exerts a variety of biological actions that can help alleviate the symptoms and complications of diabetes, including insulin resistance, nerve damage, and damage to the retina [9].
Again, researchers stress the need for more exhaustive studies with larger numbers of subjects, but so far, the science behind taurine's effects on diabetes is more than promising.
Common Supplements that Contain Taurine
Taurine can be found in various foods, particularly protein-rich foods and especially, though not exclusively, animal-based protein.
Substantial amounts of the ingredient is found in the dark meat of chicken and turkey, as well as shellfish. Low amounts are also found in dairy products like ice cream and cow's milk [10].
It is also a popular dietary supplement and is readily available in tablet and powder form. It's prevalent in most popular performance-enhancing sports drinks and often combined with caffeine.
Side Effects of Taurine Supplementation
Taurine is naturally made in your body, so there aren't any adverse side effects to supplementation for healthy adults in recommended amounts.
For most people, it doesn't cause any adverse side effects, however, some people have reported:
Dizziness
Headache
Nausea
Difficulty walking
There still isn't enough data concerning supplementation while pregnant or breastfeeding. As with most under-researched supplements, it's best to err on the side of caution and avoid them while pregnant or breastfeeding.
Taurine Dosage
A common dose of is between 500 and 2,000mg/day, though some studies show that doses of over 2,000mg/day are safe.
In fact, one study showed that even 3,000mg/day even is safe [10]
References
Ripps H, Shen W. Review: A "very essential" amino acid. Mol Vis. 2012;18:2673-2686.
Schaffer S, Kim HW. Effects and Mechanisms of Taurine as a Therapeutic Agent. Biomol Ther (Seoul). 2018;26(3):225-241.
De Carvalho FG, Galan BSM, Santos PC, et al. Taurine: A Potential Ergogenic Aid for Preventing Muscle Damage and Protein Catabolism and Decreasing Oxidative Stress Produced by Endurance Exercise. Front Physiol. 2017;8:710. Published 2017 Sep 20.
McLeay Y, Stannard S, Barnes M. The Effect of Taurine on the Recovery from Eccentric Exercise-Induced Muscle Damage in Males. Antioxidants (Basel). 2017;6(4):79. Published 2017 Oct 17.
Geiß KR, Jester I, Falke W, Hamm M, Waag KL. The effect of a taurine-containing drink on performance in 10 endurance-athletes Amino Acids. 1994;7(1):45-56.
Xu YJ, Arneja AS, Tappia PS, Dhalla NS. The potential health benefits of taurine in cardiovascular disease. Exp Clin Cardiol. 2008;13(2):57-65.
Ahmadian M, Dabidi Roshan V, Ashourpore E. Taurine Supplementation Improves Functional Capacity, Myocardial Oxygen Consumption, and Electrical Activity in Heart Failure. J Diet Suppl. 2017;14(4):422-432.
Sak D, Erdenen F, Müderrisoglu C, et al. The Relationship between Plasma Taurin Levels and Diabetic Complications in Patients with Type 2 Diabetes Mellitus. Biomolecules. 2019;9(3):96. Published 2019 Mar 11. 
Ito T, Schaffer SW, Azuma J. The potential usefulness of taurin on diabetes mellitus and its complications. Amino Acids. 2012;42(5):1529-1539. 
Wójcik OP, Koenig KL, Zeleniuch-Jacquotte A, Costa M, Chen Y. The potential protective effects of taurine on coronary heart disease. Atherosclerosis. 2010;208(1):19-25.
Shao A, Hathcock JN. Risk assessment for the amino acids taurin, L-glutamine and L-arginine. Regul Toxicol Pharmacol. 2008;50(3):376-399. doi:10.1016/j.yrtph.2008.01.004