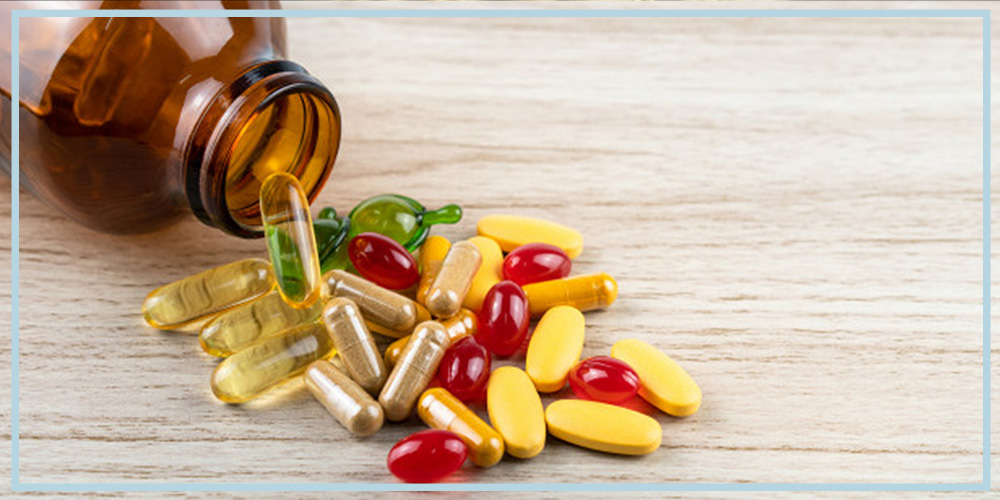 Vitamin B5 is an essential nutrient vital for protein, fat and carbohydrate metabolism and the creation of red blood cells and neurotransmitters. The body cannot generate this by itself, so it's important we ensure we are getting enough from our diet, and if not, by supplementing. As one of vitamins in the B family, B5 plays significantly roles in:
healthy skin, hair and eyes
proper functioning of the nervous system and liver
ensuring oxygen is carried around the body
making sex and stress related hormones
Also known as pantothenic acid, B5 is found to some degree in most vegetables, including broccoli, members of the cabbage family and potatoes. For most adults, the recommended daily intake is around 5mg, and hitting this can benefit your body and mind in impressive ways.
From boosting brain function, to improving mood and aiding haemoglobin function, it's crucial that you are getting enough of this vitamin.
Reported Effects of Vitamin B5
1. Cosmetic Use
Vitamin B5 is often touted for it's cosmetic benefits, commonly added to hair, skin and makeup products. Dexpanthenol, a chemical made from B5, is used in creams and lotions designed to moisturize and revitalise the skin. Dexpanthanol has been used to prevent and treat skin reactions from radiation therapy, and can also relieve itchiness and promote healing from conditions such as:
Eczema
Insect bites
Diaper rash
In hair products, B5 can help add sheen and repair the damaged follicles. It's also said to improve the texture of hair that is damaged by styling or chemicals. One study found that the application of a compound containing panthenol, a form of vitamin B5, could help stop thinning hair.
Unfortunately, it's not a magic solution, while it can help prevent hair thinning, there has been no evidence to show that it can help it grow back once it's gone [1].
2. Lowering Cholesterol
Vitamin B5, taken as a supplement, has also been found to help with lowering cholesterol.
In a 2011 study published in the journal Nutrition Research, researchers found that supplements of pantethine, a derivative of vitamin B5, reduced total cholesterol and LDL cholesterol in subjects with low-to-moderate cardiovascular risk [2]. This finding has been supported by historic research [3].
3. Exercise and Performance
Vitamin B5 has also been investigated for its role in sports performance, but the evidence is yet to point conclusively to beneficial results.
In theory, B5 is required for the production of Coenzyme A (CoA), which among other things is required for energy production. Research suggests that reduced availability of free CoA to be used in the above process may limit exercise performance.
Despite the theory, supplementing with L-cysteine and vitamin B5 in active men for one week failed to affect levels of free CoA, respiratory exchange ratios, and performance when participants were subject to a cycling test [4].
Common Supplements that Contain Vitamin B5
Vitamin B5 can be found in various supplements. Most commonly, it's found as a stand-alone supplement in capsule form.
It's also found in most multi-vitamins, or B-Complex vitamins with other power players such as Vitamin B12 and Vitamin B5, albeit at a much smaller dosage.
Side Effects of Vitamin B5 Supplementation
In general, it is well tolerated and safe for healthy people.
Common mild side effects experienced are:
Muscle pain
Joint pain
headache
stomach upset
Vitamin B5 toxicity is very unlikely to occur from food sources, it is almost impossible to consume anywhere near the upper level from diet alone. At the upper limit, supplemental B5 may cause diarrhea and increase the risk of bleeding.
Vitamin B5 Dosage
Like most vitamins, pantothenic acid is only needed in microscopic amounts to sustain optimal health. With that being said, as a water-soluble vitamin, it must be consumed regularly as it is not stored in the body.
The recommended daily intake of vitamin B5 is 5 mg for people over the age of 14. Most healthy adults can get this amount through a balanced diet that includes vitamin-B5-rich foods like broccoli, members of the cabbage family and potatoes.
The NHS currently states that taking 200mg or less a day of pantothenic acid in supplements is unlikely to cause any harm [5].
References
Davis MG, Thomas JH, van de Velde S, et al. A novel cosmetic approach to treat thinning hair. Br J Dermatol. 2011;165 Suppl 3:24-30.
Rumberger JA, Napolitano J, Azumano I, Kamiya T, Evans M. Pantethine, a derivative of vitamin B(5) used as a nutritional supplement, favorably alters low-density lipoprotein cholesterol metabolism in low- to moderate-cardiovascular risk North American subjects: a triple-blinded placebo and diet-controlled investigation. Nutr Res. 2011;31(8):608-615.
Gaddi A, Descovich GC, Noseda G, et al. Controlled evaluation of pantethine, a natural hypolipidemic compound, in patients with different forms of hyperlipoproteinemia. Atherosclerosis. 1984;50(1):73-83.
Wall BT, Stephens FB, Marimuthu K, Constantin-Teodosiu D, Macdonald IA, Greenhaff PL. Acute pantothenic acid and cysteine supplementation does not affect muscle coenzyme A content, fuel selection, or exercise performance in healthy humans. J Appl Physiol (1985). 2012;112(2):272-278.
https://www.nhs.uk/conditions/vitamins-and-minerals/vitamin-b/