Kaged Muscle wiki prides themselves on their commitment to using only the purest, raw materials to create their diverse product range. By using rigorous and real world testing, they produce safe products to a high standard. As a result, the team at Kaged Muscle, believe that all their products are rooted in science.
Furthermore, their mission is to ensure all their products are superior and affordable. Whilst also ensuring they have been made with the highest quality ingredients.
Kaged Muscle offers a wide variety of products dedicated to sports nutrition. With a range of pre-workouts, post-workouts, proteins and testosterone support. All of which have been carefully designed to help health and fitness enthusiasts achieve their goals.
Finally, Kaged Muscle are dedicated to ensuring that all of their products are completely transparent. Formulated with pure ingredients, without hiding behind the blends.
Kaged Muscle Wiki: Popular Products
All products at Kaged Muscle have been made based on scientific results. They go by the motto that they "test and don't guess".
Kaged Muscle have partnered with innovative ingredient manufacturers, such as Beta Power, CamoSyn, ProHydrolase, SPECTRA and PurCaf. As a result, they can ensure that all of their products have been scientifically tested.
Kaged Muscle wiki have a range of different pre-workout powders, designed to get you pumped for your workout. One of the most popular products is their Pre-Kaged powder.
Kaged Muscle
Pre-Kaged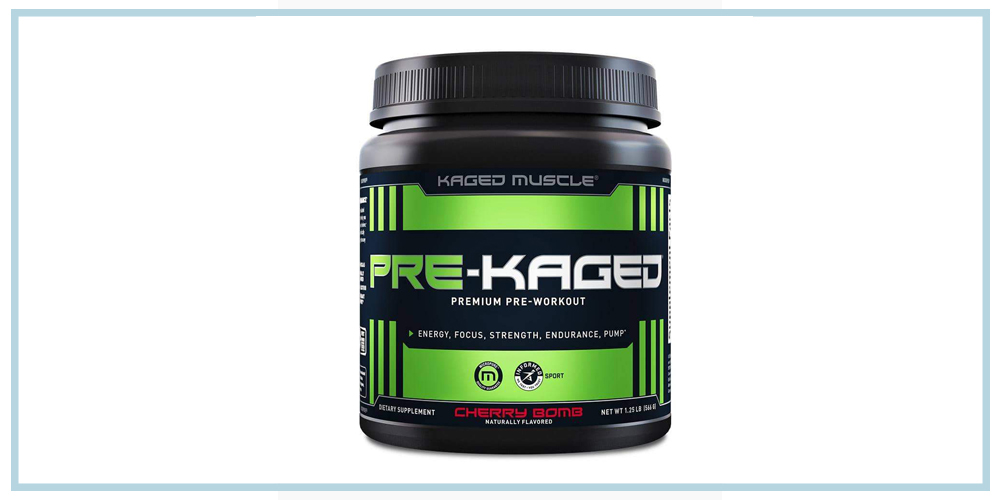 Ingredients
Pure L-Citrulline, Fermented BCAAs, Fermented Leucine, Patented Carnoysn, Organic Caffeine, Tender Coconut Water, Patented BetaPower, Taurine, Tyrosine, B-Vitamins, Patented Creatine HCI, Natural Flavours
Why choose Kaged Muscle Pre-Kaged?
Pre-Kaged is Kaged's best selling pre-workout. Packed with nutrition, it is made with a combination of amino acids, nutrition, caffeine, amongst other ingredients. The team at Kaged promise that this pre-workout will help you achieve your highest levels of performance! Helping you shock your muscles into action, as a result, crushing personal records.
With the use of organic caffeine, Pre-Kaged has been developed to provide you with the boost your body needs before a workout. With 274mg of caffeine, this product provides you with the focus you need to help you get the most out of your body. And your workout!
To add to this, the product is also packed with supplements, such as B-vitamins, to help you stay in the game. Furthermore, 3 grams of Leucine to act as a trigger for your muscles. Directly metabolised in your muscle tissue, it helps promote muscle growth and promotes weight loss. Helping you achieve that desired lean muscle. Per serving, you get:
6.5 grams of Pure L-Citrulline
3.5 grams of Fermented BCAAs
3 grams of Fermented Leucine
1.6 grams of Beta-Alanine
274 grams of Organic Caffiene
2 grams of Taurine
1.85 grams of Tyrosine
500 grams of B-Vitamins
To make the most of this product, the team suggest you drink Pre-Kaged with water, 40-45 minutes before your workout. Try with Kaged Muscles post-workout for optimum results.
Pre-Kaged is available to buy online directly from the manufacturer. Available in 7 delicious flavours, this product is available to buy in 20 servings per purchase.
Kaged Muscle
Micropure Whey Protein Isolate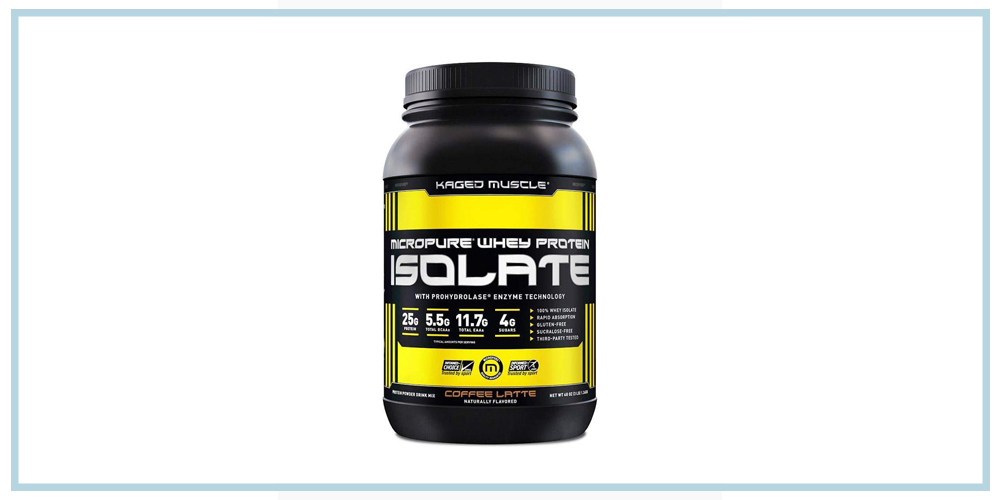 Ingredients
Whey Protein Isolate, Honey Powder, Natural Flavours, Guar Gum, Sunflower Lecithin, ProHydrolase, Coconut Oil, Gum Arabic
CONTAINS: Milk, Tree Nuts (coconuts)
Why choose Kaged Muscle Micropure Whey Protein Isolate?
Micropure Whey Protein Isolate has been formulated to serve up the maximum amount of protein per scoop as possible. Whilst ensuring that fat levels and carbohydrates are been kept to a minimum. This product serves as Kaged Muscles best protein product within their range.
Each individual scoop of Micropure Whey Protein Isolate contains an impressive 25 grams of pure isolate. Not only this, each scoop is also packed with a formula that includes a full-spectrum amino acid profile. Including EAAs, BCAAs, CAAs and NAAs. All of which have been included to increase protein synthesis and optimise lean muscle gains from each workout.
This product has also been formulated with no amino spiking, protein blends, or concentrates. Per serving, you get:
11.7 grams of essential amino acids (EAAs)
5.5 grams of Branded- Chain amino acids (BCAAs)
4.9 grams of Conditionally Essential Amino Acids (CAAs)
8.3 grams of Non-Essential Amino Acids (NAAs)
Micropure Whey Protein Isolate is available to buy directly from the manufacturer online and in some stores in 3lbs packages.
Kaged Muscle CEO Kris Gethin
Kris Gethin, the founder and CEO of Kaged Muscle, has established himself as one of the most diverse fitness entrepreneurs in the industry. Previously, Kris Gethin had a successful career in bodybuilding and even placed 2nd place in the Natural World Championships. Whilst doing so, he also set up his own club franchise and has certified over 800 personal trainers. In addition to this, he has worked as a personal trainer, training billionaire business men and bollywood celebrities.
Following his very successful and vibrant career, Kris has now entered the sports nutrition and supplement sector. Kaged Muscle was created to provide cutting-edge, ultra-premium sports supplements for all types of athletes. He lives by his mission to help others achieve their health and fitness goals.