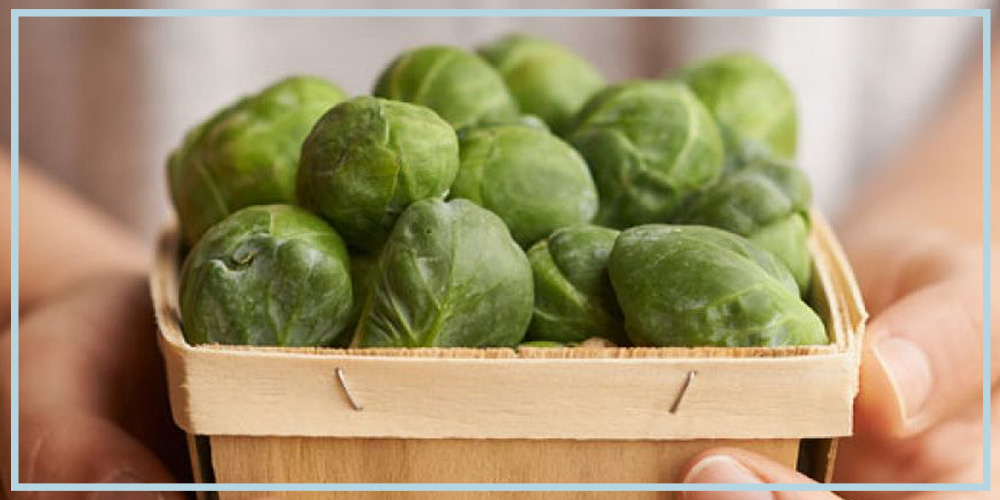 Indole-3-carbinol (I3C), is a resulting compound that comes from eating cruciferous vegetables such as brussels sprouts, cabbage, broccoli, and kale. All of the good stuff. Chopping or chewing these vegetables release a plant enzyme, myrosinase, which breaks down another compound to indole-3-carbinol, or I3C, as it's commonly known.
It's thought to have various mechanisms that can benefit almost every cell in the body such as:
Blocking the effects of estrogen on cells
Directly inhibiting cancer cells
Reducing levels of free radicals
The compound has demonstrated a wide range of health applications, from anti-inflammatory and anti-atherogenic effects, to inducing antioxidant enzymes and boosting the immune system.
More recently, research has uncovered that I3C may be capable of modulating the expression and activity of enzymes involved in the regulation of hormones. Its most prominent bioactivity is to alter the metabolism of estrogen, which in turn, may impact overall testosterone levels. This has saw it gain popularity in the bodybuilding world, but as yet, clinical human research has yet to provide conclusive, clear-cut, evidence of these effects.
Reported Effects of Indole-3-Carbinol
1. Cancer Prevention
Indole-3-Carbinol has been purported as a chemo preventive agent, put simply, a substance that helps prevent cancer. Numerous animal suggest that I3C might help reduce the risk of estrogen-sensitive cancers, as well as other types of cancer.
One study found supplementing with I3C for 28 days twice significantly reduced their risk for breast and other estrogen-related cancers compared to a placebo [1]. Similarly, a second double-blind, placebo-controlled study suggested that it could help reverse cervical dysplasia, a precancerous condition [2].
At the moment, research is very early and findings are too limited to draw definite conclusions. In addition, some animal studies indicate that I3C supplementation might have tumour-promoting effects. It's safe to say that more research is needed.
2. Balance Estrogen and Increase Testosterone
Once in the stomach, I3C releases diindolylmethane (DIM), which is thought to be the most active compound. DIM has potent effects on estrogen metabolism and works to keep the body relatively balanced.
In moderation, it can both inhibit the aromatase enzyme – preventing the conversion of testosterone into estrogen – and convert forms of estrogen into less potent forms, reduce the effects in the body. Cell-based experiments suggest that this might reduce the formation of potentially dangerous estrogen compounds that increase oxidative stress [3].
Thus, increasing the intake of vegetables or supplements that release indole-3-carbinol is hypothesized to balance estrogen levels and support detox.
Growing interest in indole-3-carbinol as a testosterone booster hinges mainly on its anti-estrogenic effects. At the moment, there is no clinical studies that demonstrate a direct increase in testosterone, therefore it remains a theory for now.
Common Supplements that Contain Indole-3-Carbinol
Indole-3-carbinol can be found as a stand-alone supplement in liquid, capsule or tablet form.
It's also found commonly in the supplement world in supplements marketed as natural testosterone boosters. It will often be blended with ingredients such as fenugreek, d-aspartic acid and mucuna pruriens that are similarly suggested to support natural testosterone production.
Side Effects of Indole-3-Carbinol Supplementation
There are little to no known side effects to indole-3-carbinol supplementation for healthy adults when consumed in moderate amounts.
For most, it should pose no risks, but mild side effects may include:
Skin rashes
Nausea
Balance problems
Although I3C is generally well tolerated, the supplement may interact with prescription and over-the-counter medications. I3C affects enzymes in the liver, and this can have an effect on the way that the liver processes certain medicines. If you take any prescription medications, or use herbal supplements, then you should be cautious of any possible adverse interactions.
I3C is not recommended if you have been diagnosed with an estrogen-sensitive disease or condition.
Indole-3-Carbinol Dosage
There is no current recommended dosage of IC3 as it is not approved by the FDA. Manufacturers have established doses based on trial and error, and therefore it should be introduced slowly and gradually as a supplement.
The dosage in most clinical studies varied between 80-400 mg/day. The standard dose appears to be 200-400 mg/day.
Daily doses exceeding 400 mg daily may cause the user to experience tremors and other serious side effects.
References
Wong GY, Bradlow L, Sepkovic D, Mehl S, Mailman J, Osborne MP. Dose-ranging study of indole-3-carbinol for breast cancer prevention. J Cell Biochem Suppl. 1997;28-29:111-116.
Bell MC, Crowley-Nowick P, Bradlow HL, et al. Placebo-controlled trial of indole-3-carbinol in the treatment of CIN. Gynecol Oncol. 2000;78:123-129.
Szaefer H, Licznerska B, Krajka-Kuźniak V, Bartoszek A, Baer-Dubowska W. Modulation of CYP1A1, CYP1A2 and CYP1B1 expression by cabbage juices and indoles in human breast cell lines. Nutr Cancer. 2012;64(6):879-888.